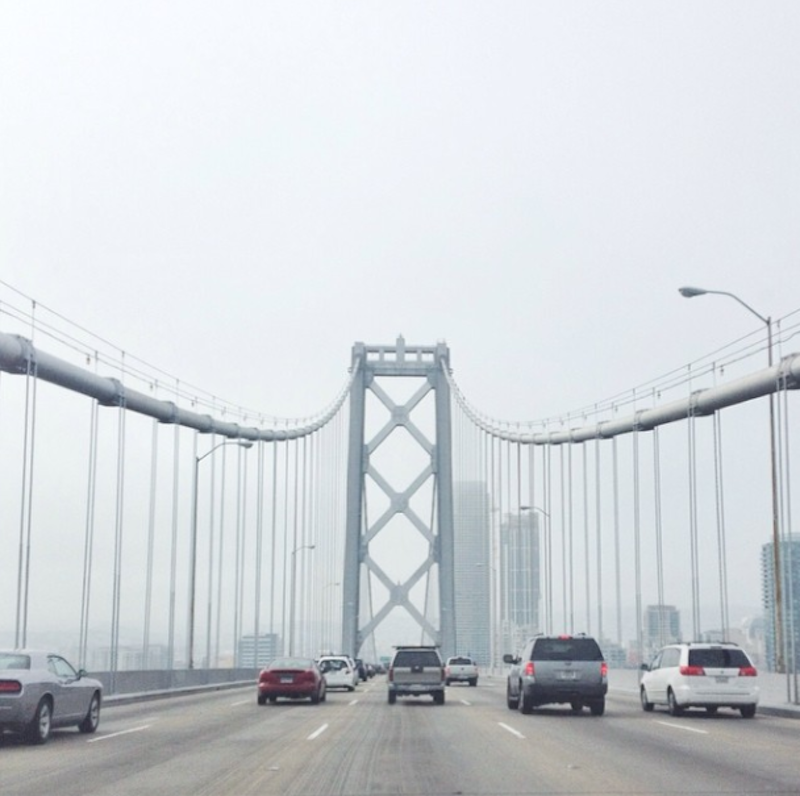 Dear Diary,
I've had a renewed interest in exploring California lately and it's kind of funny. Funny because it's making me feel way more dumb than normal. Like I'll drive to Malibu and be like "Oh wow I totally forgot this was here!" I have this weird thing with California where it feels like home but also whenever I go anywhere lately I'm like "Oh this is so magical" like a maniac and it makes me feel like I just moved here or something. There's slightly too much wonder. Like I kind of want to slap myself for being so amazed.
Whenever I start to feel stressed/annoyed/like like is pointless, I know a trip to the beach will always make me feel more grounded. Thus, I woke up last Sunday itching to go to Malibu. So I dragged a few of my friends there and we took a hike and went to a place called Paradise Cove Cafe, which is in fact the most amazing place I have ever been in my life. It's like a Disneyland on the beach. The food is terrible, they serve drinks in ridiculous containers (like pineapples and coconuts), and everyone who is there just wants to pretend they are in the tropics. It's basically my idea of heaven. Also, any place that uses the word "paradise" in its name is my favorite. Or "coconut."
There was a weird optical illusion at the CB2 pickup zone in Santa Monica.
I love this Yoshitomo Nara clock I got as a gift years ago. I stare at it every day and it makes me happy.
Homepolish sent me to San Francisco this week. I drove up because I needed my car to visit with family in Sonoma County all weekend. It's a super boring drive, but it's gorgeous and filled with golden California hills.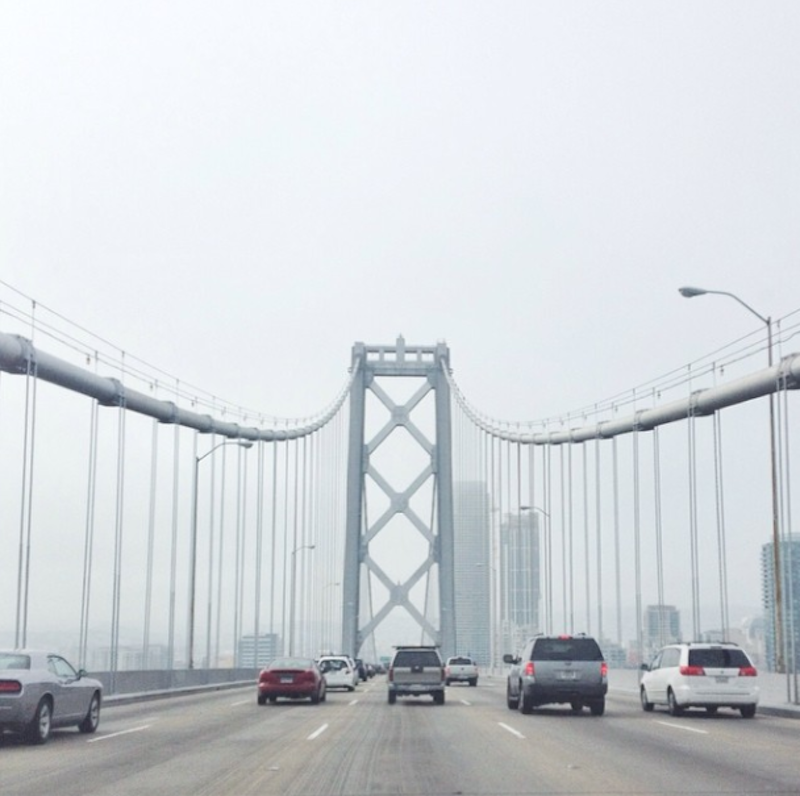 Every time I am on the Bay Bridge, I have this fear that there is going to be some sort of enormous earthquake and I'm going to fall into the ocean and die.
Chrissy Field is my favorite place in San Francisco. It's so peaceful and relaxing and it allows you to stare at the Golden Gate Bridge and think about the future.
I ran into a dog walker who had a bunch of dogs and insisted on posing them with me, which is most exciting thing that has ever happened in my life.
I also ogled the Golden Gate from Vista point, which was lovely because it was all foggy and beautiful.
I forced my sister's dog Olive to pose with me for a Valentine's Day pic. Is it rude that I think she looks a little bit like Julia Roberts in this photo?
This is me and my siblings on my first day of kindergarten. I kind of wish I had that outfit today in my size. Actually, I found a shirt the other day online that I wanted that kind of reminds me of the one I'm wearing…
I had to document this wonderful drawing in the home of a friend-of-a-friend. It's so simple but so good.
A few more shots of good old San Francisco. I have a special place in my heart for this city because I grew up coming here all the time. It is, in my opinion, the most beautiful city in the United States and I'm always happy to come here.
Love,
Orlando
Follow Hommemakerblog on Instagram.