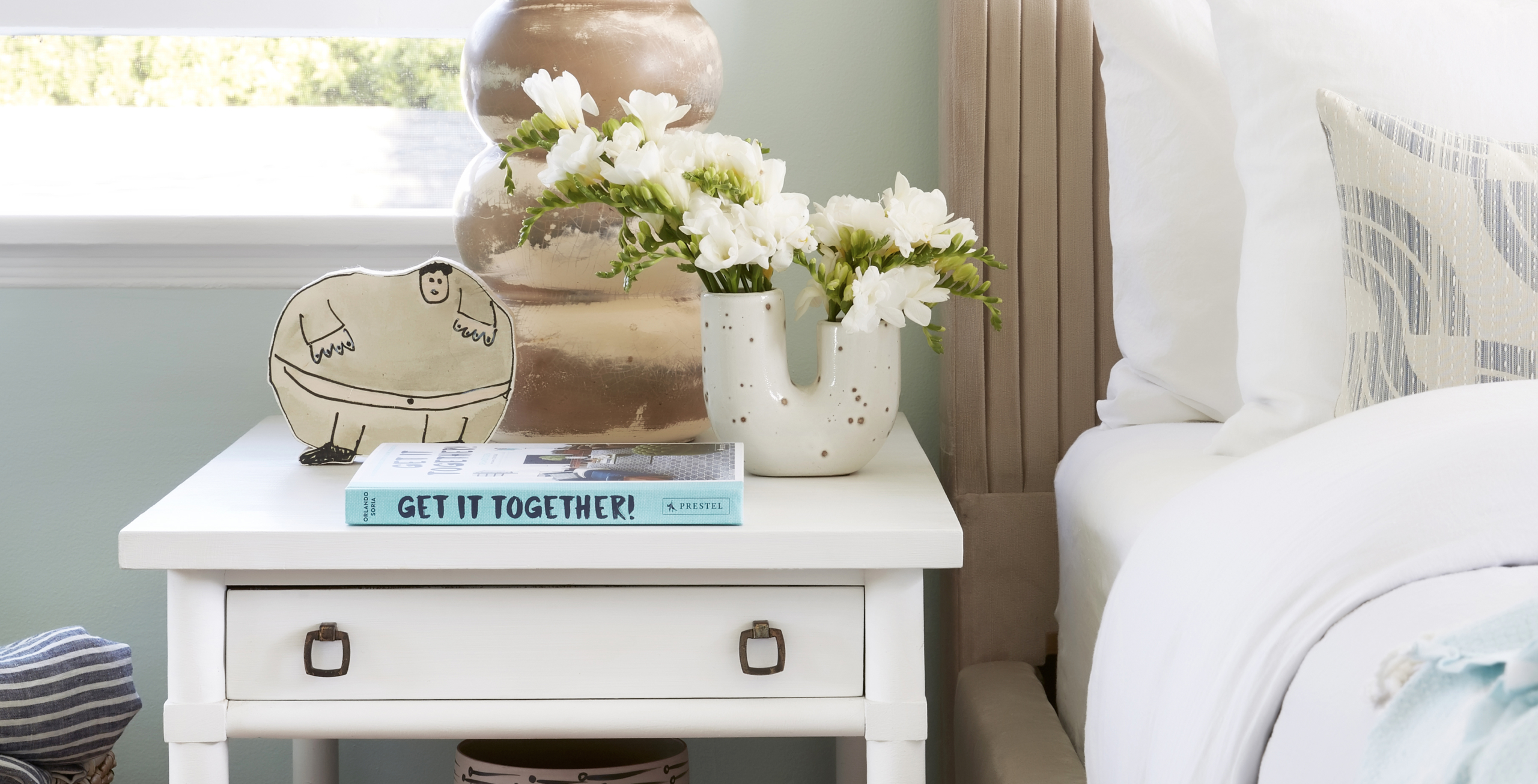 From the host of HGTV's Build Me Up comes a laugh-out-loud, quote-to-your-friends hilarious book about interior decorating peppered with life advice.

Move aside, Martha. Out of the way, Oprah. Pack your bags, Amy Sedaris. There's a new lifestyle guru in town!

After getting his start years ago on HGTV, Orlando Soria has made his way to the upper strata of the blogosphere with Hommemaker, his blog about home décor, art, style, and life. His distinctive voice–funny, confessional, and honest–has made him the Dan Savage of millennial homemaking. Now he brings together his most original, endearing, and irreverent advice in one gorgeous book that will help readers out of all kinds of tight spots–whether it's throwing a dinner party when you're broke, hanging art like a gallery owner, or preparing your home for an unwanted guest. In sections on interior style, design, "Homme Life," DIY, and general life lessons, Orlando offers advice on topics such as "How to Make Non-Garbagey Flower Arrangements" and "How to Deal with a Soul-Sucking Breakup." He helps readers problem solve, avoid rookie mistakes, and choose a wall color that won't make them puke. Photographer Zeke Ruelas's stunning images accompany Orlando's tips on designing for dudes, making your own coffee table, and decorating a kid's room. Whether you're short on cash or have money to burn, Orlando's unique and highly contagious take on life will inspire, comfort, and reassure you that anyone can Get It Together!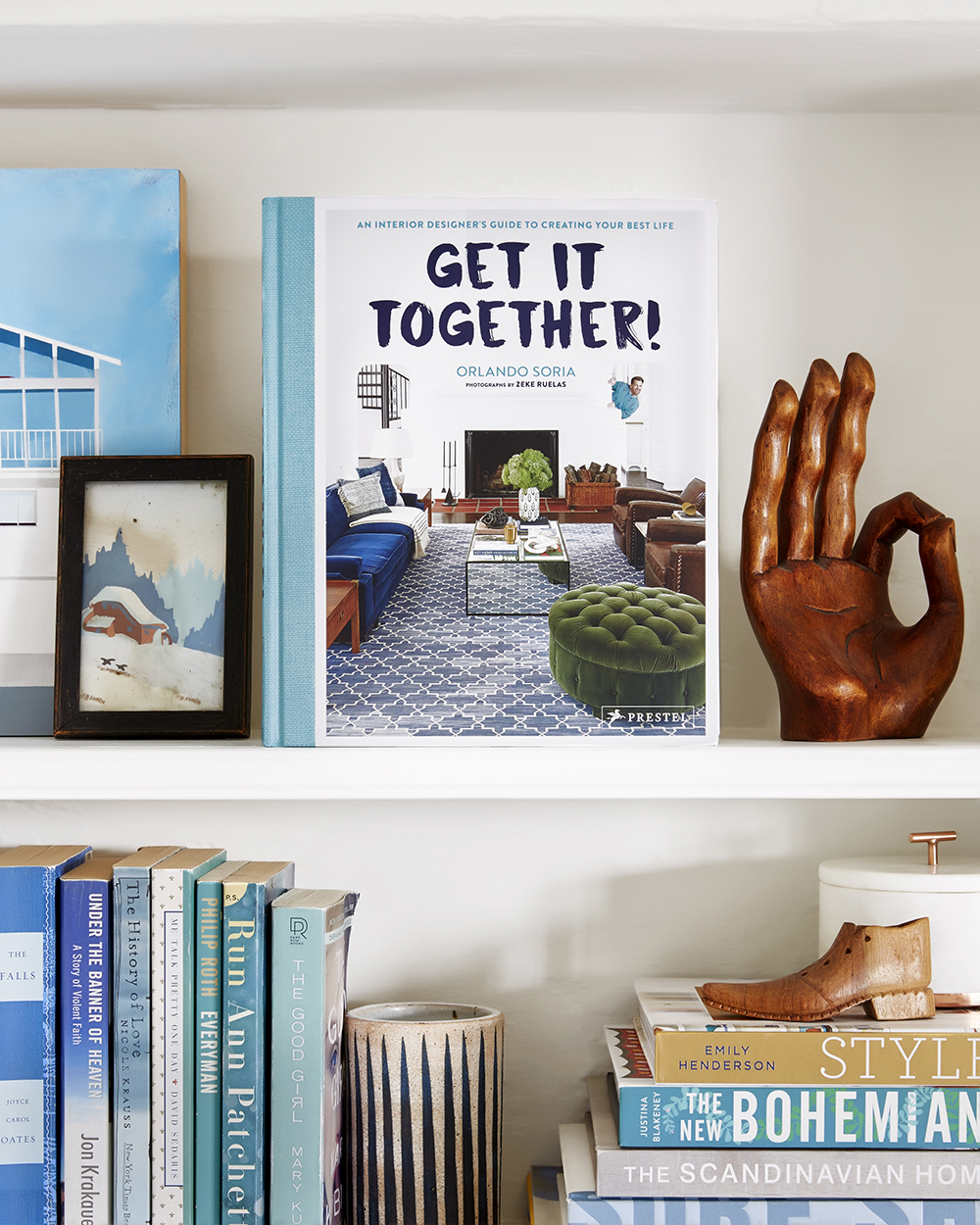 The human man who lives in our phones has written a delightful book. Charming and helpful with gorgeous photos and designs. You need this for your basic and not so basic life. – J.V.
But for real this BOOK! It's like prozac meets design advice meets comedy meets relationship revelations meets…I don't know. A unicorn. That's what this book is. It's a unicorn of a coffee table book. – Susie B.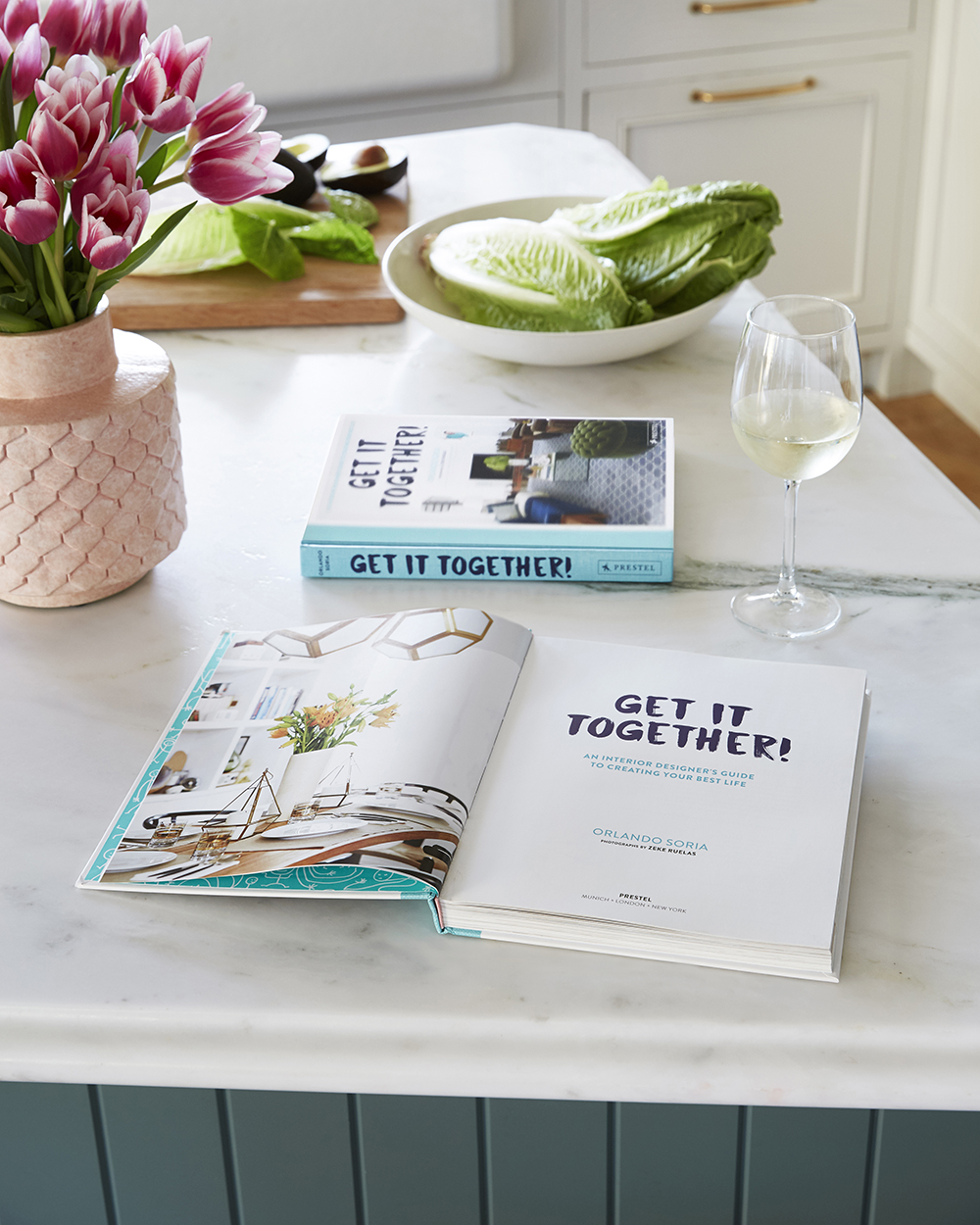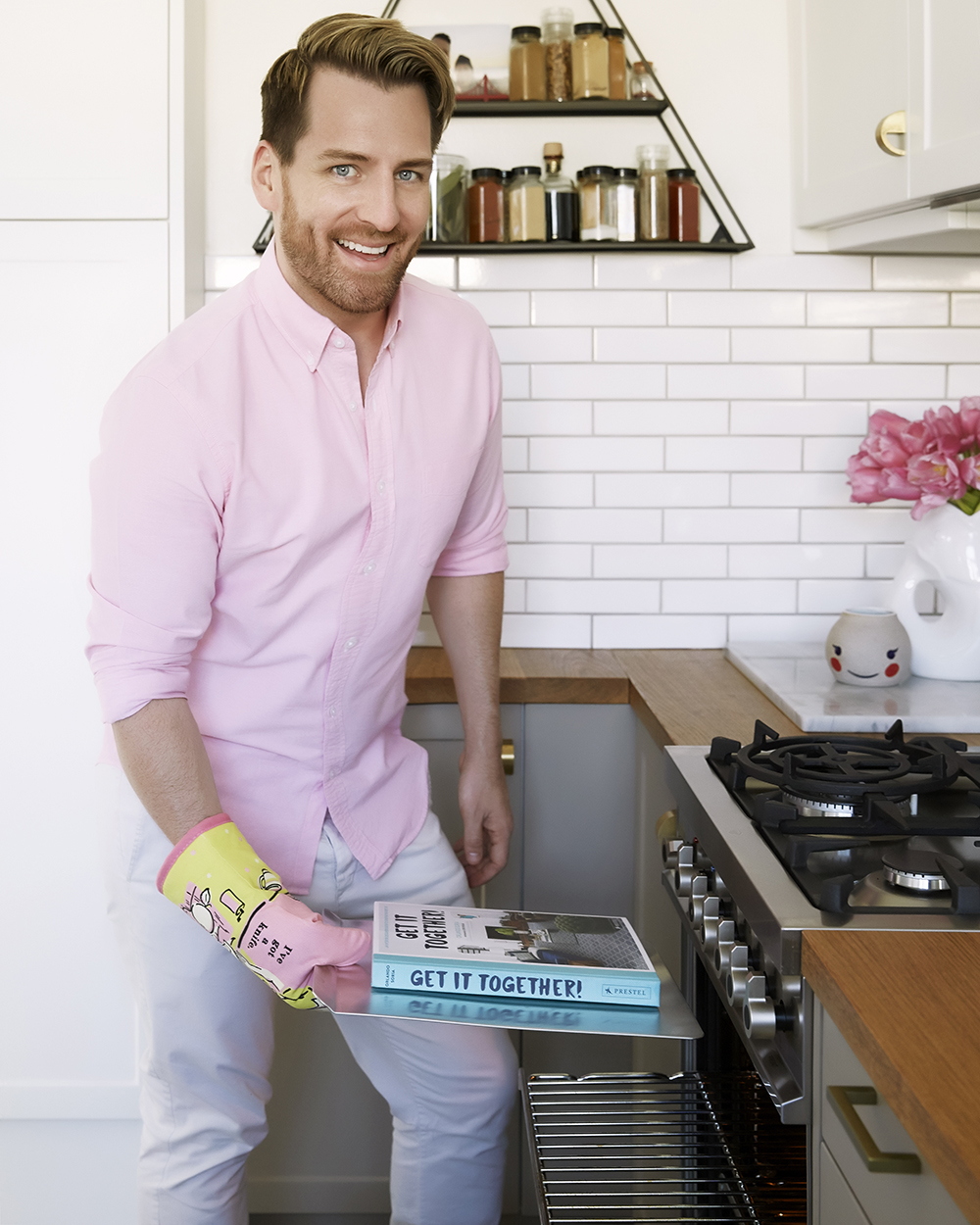 So so so so good. I ignored my screaming children all night long just to blow through the book in one sitting. – Sarah
It's fresh, it doesn't take itself too seriously, and it's not just pretty pictures (although the pictures are amazing). The stories really make this book. This is hands down my favorite design book that I've read. I really can't recommend it enough. – J. Berkebile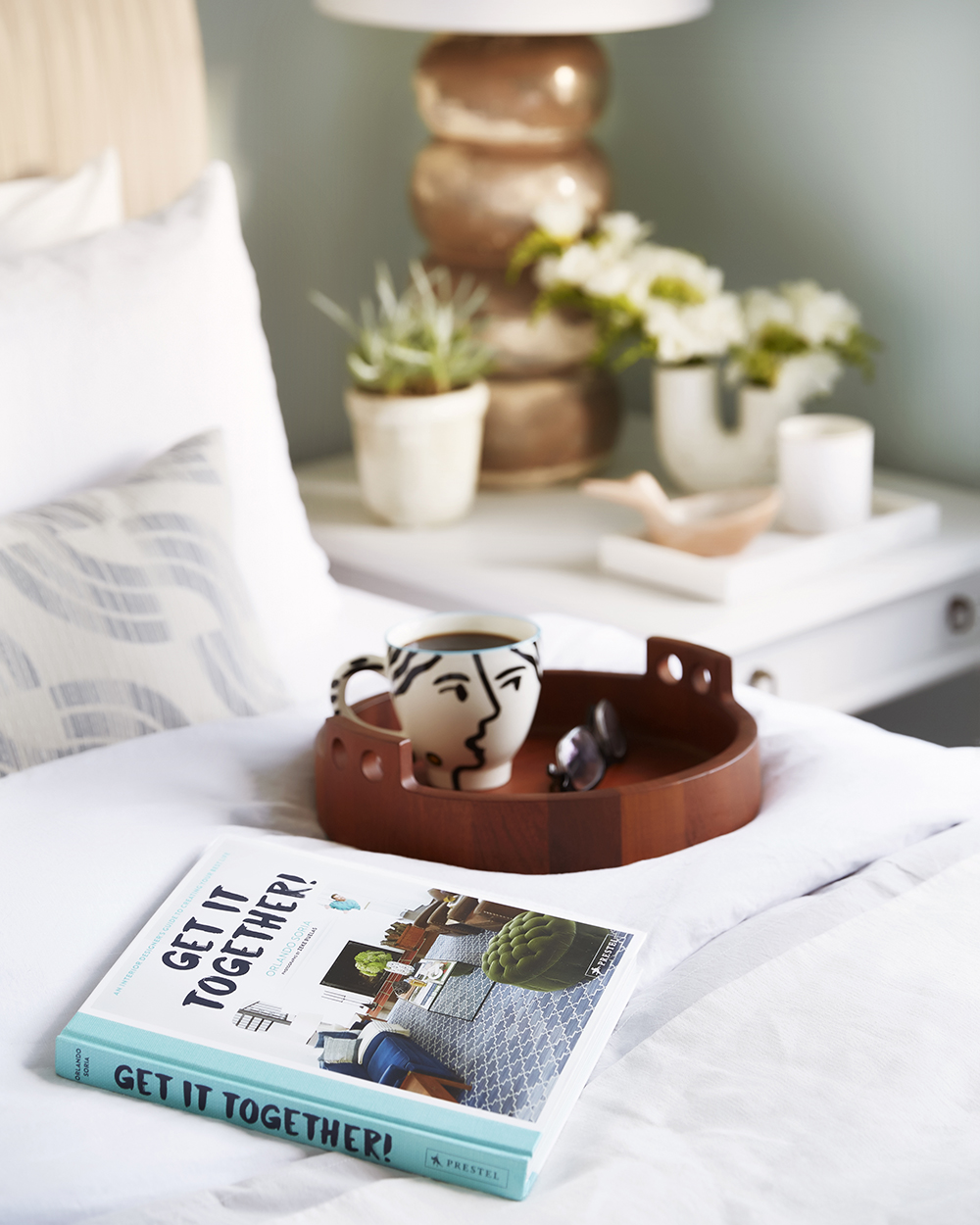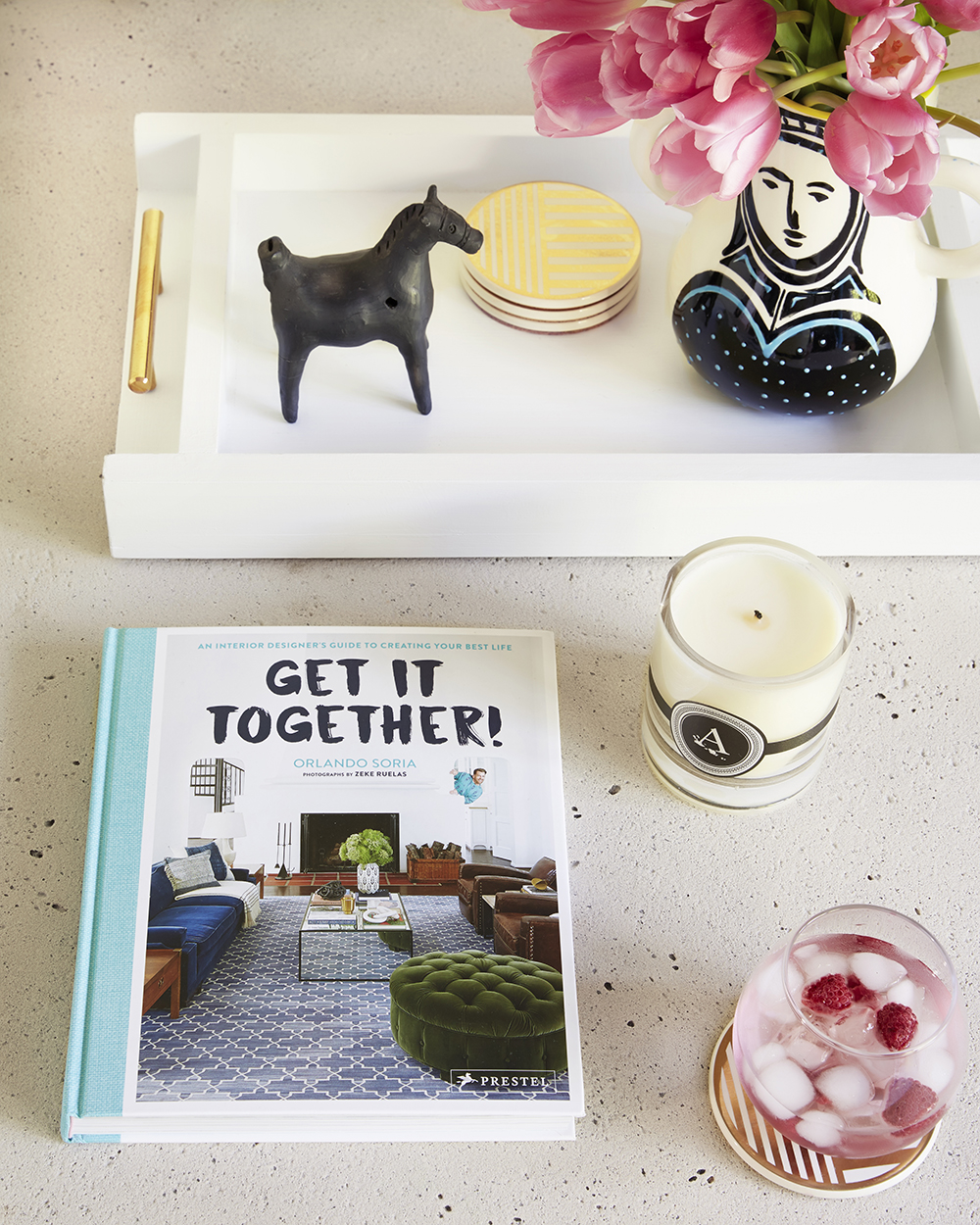 I've never laughed out loud at a TABLE OF CONTENTS. This book is already worth the price of admission, and I'm not yet to the first chapter. – Marissa Myers