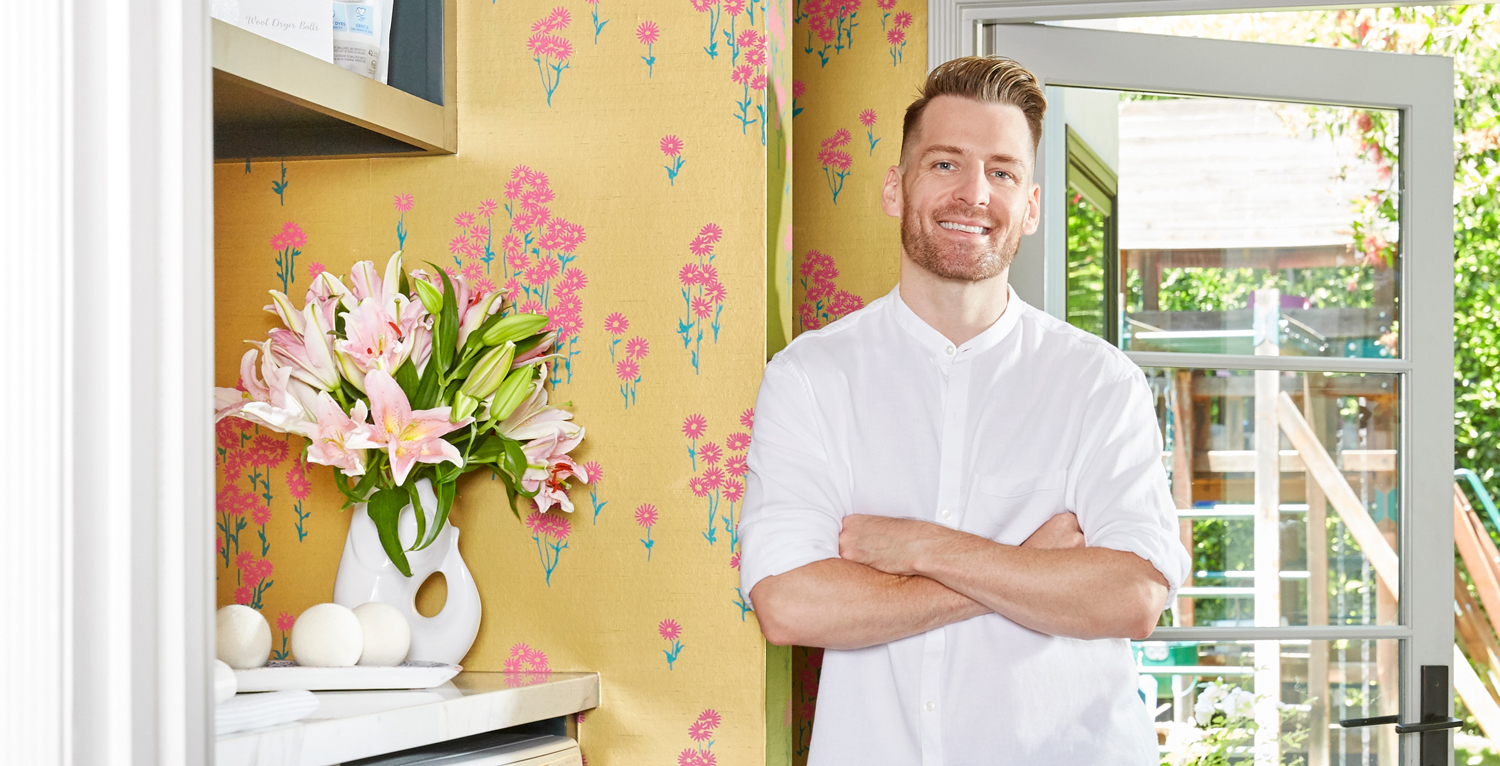 Photography by Zeke Ruelas
Dear Laundry Lovers,
One of my very favorite things on earth is freshly cleaned laundry. I love snuggling into bed on freshly laundered linens, thinking about how clean everything is. But for most people, the laundry room is an afterthought. It's not a room that most people think to spend a lot of time designing. But for people who like doing laundry as much as I do, having a well-designed laundry room is a bonus that can make everyday life more enjoyable. It's like a little added treat every time you do a load of laundry.
This is why I am LOSING MY MIND WITH EXCITEMENT about my Laundry Room Makeover Giveaway with Grove Collaborative and Method. One lucky winner will win a custom-designed laundry room by me. We will be swapping out cabinetry, appliances, wall treatments, lighting, etc to make your laundry space a place you like to spend time. Here are the full details:
DETAILS
· Must enter by July 16th, 2018.
· Valued at $15,000.
· Designed by Top interior designer Orlando Soria (Me!).
· Plus, you get a YEAR of FREE Laundry products from Method and Grove.
· I will come to your house and give you the makeover of your dreams and the perfect space to handle any Laundry challenges your life can throw at you!
· You can only enter once but if you complete the bonus actions ( follow Method, Grove, and Orlando on IG or Refer a friend to enter) you will get more chances! Check this link for details on those actions (don't just follow on Insta, you must hit the follow link through the site to have it register as a "bonus action"). 
The winner will get a year's supply of Method laundry products and these swell Wool Dryer Balls from Grove. You'll never have to schlep to the store for laundry detergent EVER AGAIN (until next year).
I won't be doing your laundry, but I will pose with a laundry basket and pretend I did. The whole goal of the giveaway is to give you the laundry room you always dreamed of, that reflects your personal style, and to have fun while doing it. We're going to film the whole thing for a cute video that will be shared online, so get ready for your close-up!
SaveSave
OTHER THINGS TO KNOW!
· Terms and Conditions can be read here. 
· Entry is open to everyone and can be done at our entry site here.
· A resident of the contiguous USA (No Alaska or Hawaii).
· A homeowner – sorry renters but we cannot makeover your rental!
· Have a stand alone laundry room.
· Be willing to be filmed & on camera.
· Be available between 10th and 20th AUGUST 2018 for the actual Makeover.
· We will NOT be taking on major building work – this is a cosmetic makeover only.
ENTER NOW! So I can come to your house and give you the luxurious laundry room YOU DESERVE!
Love,
Orlando
PS: Special thanks to designer Alie Waldman for letting us shoot in her beautiful laundry room! Follow her on Instagram!
WEBSITE FOR ENTRY IS HERE ONE MORE TIME FOR GOOD MEASURE
This post was created in partnership with Grove Collaborative. Opinions and ideas expressed are genuine and my own.
SaveSave
SaveSaveSaveSave
SaveSave
SaveSave
SaveSave
SaveSave
SaveSave
SaveSave