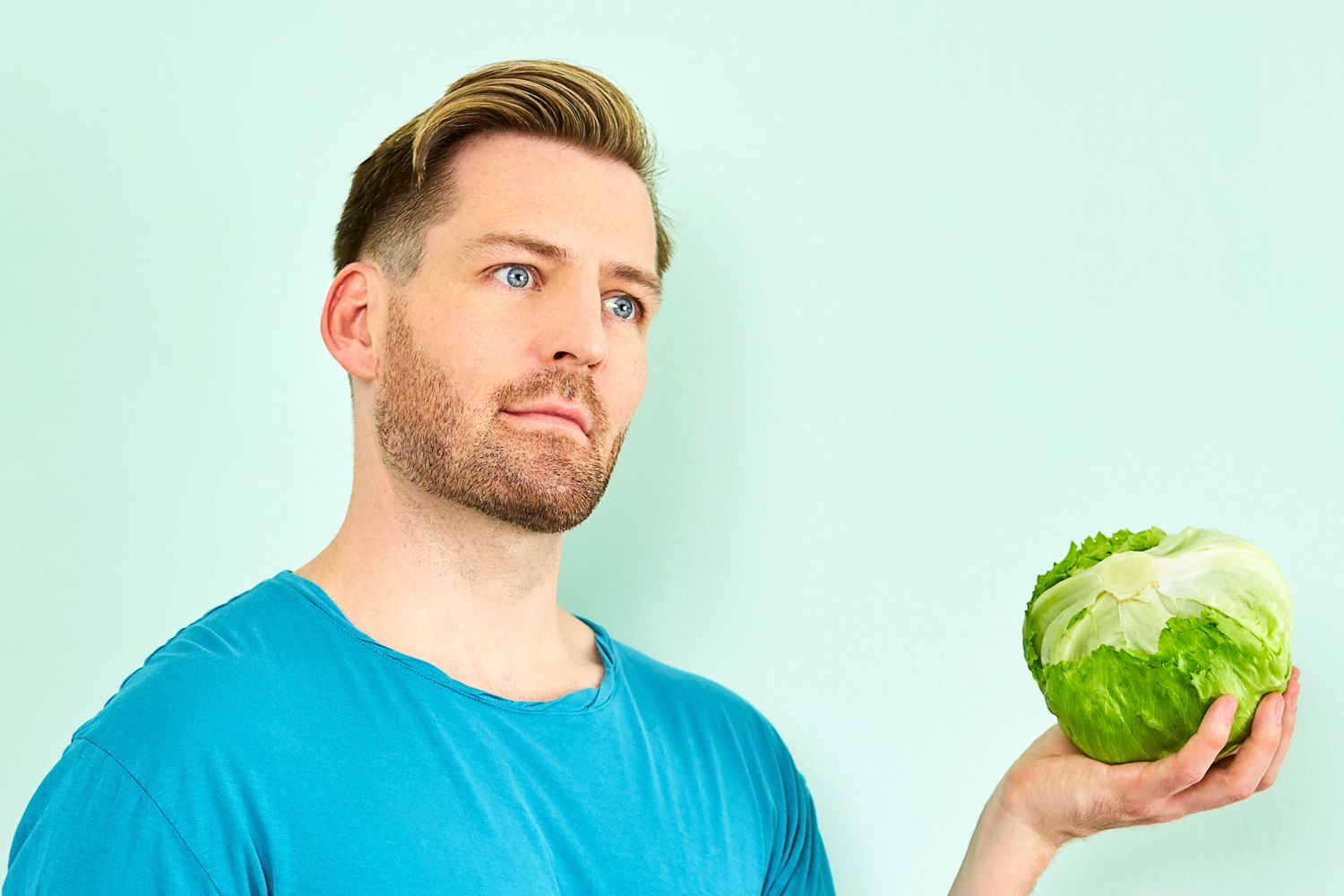 Photograph by Zeke Ruelas (an outtake from "Get it Together," available now for pre-order)
Editor's Note: I love this image by Zeke Ruelas. It was taken for a chapter from Get It Together about weight loss and body dysmorphia. I know I look absolutely insane but it makes me laugh so hard. Okay bye.
Dear Dating Diary,
The other night, I went to dinner with a guy I've been "hanging out" with. I say "hanging out" because I have no idea whether the two times we've hung out were actual dates or if they were networking. The first time we hung out I texted all of my friends and was like "IS THIS A DATE?" I got mixed responses. We were going to dinner, so that made it kind of datey. But he also works in my field, so I thought maybe he just wanted to meet and chat about work. Honestly, both would have been fine but the ambiguity is what drove me crazy. WHAT ARE WE DOING HERE AM I SUPPOSED TO BE FLIRTING?
One of the weird things about being gay is that the same people who are your friends are also people you could potentially date. This always confuses straight people because they're like "WHY DON'T YOU DATE KEN HE'S HOT AND YOU GET ALONG!" And you're like "EW NO HE'S MY FRIEND THAT'S LIKE DATING MY BROTHER!" We somehow create these little walls between ourselves once we become friends that prevent us from seeing each other as potential romantic partners. I don't really know why this is. DO STRAIGHT PEOPLE DO THIS?
An added layer to this "we're friends/not potential mates" wall that can arise between gay friends is that it kind of makes you feel like you have to jump on a romantic relationship with a new person before you turn into friends and any chance of that happening are erased. Like it stresses you out a bit because if you like someone then you have to make them your boyfriend immediately before they relegate you to the role of "friend." It's an added layer of pressure that can be anxiety-inducing.
This guy. I'm gonna call him Brandon because that's one of my favorite go-to white boy names. I use it sometimes when I order coffee just to laugh at how funny it would be if my name were Brandon in real life. Like how different would my life be if I didn't have this weird-ass name? Anyway, Brandon and I have been Facebook friends for a long time. I don't really know how we connected but we saw each other at the gym a while back and were like "LET'S HANG OUT." But he had a boyfriend at the time so the premise of that previously-discussed hangout was obviously platonic. But then he texted out of the blue a while ago (after breaking up with his boyfriend) and was like "let's meet up!" and I was like "Duh you're gorgeous let's hang."
I've had a crush on this guy for a while so I was excited to hang with him. But strangely I'm not that desperate right now. Like I guess I'm not actively seeking a boyfriend because I've noticed how much better I am on my own (for the time being). When I'm in a relationship I tend to dissolve into it. I fade into the minutiae of daily life with a boyfriend, like grocery shopping, what we're going to do for dinner, planning the weekend, etc. It's nice, because it's constant companionship and affection. But it's also draining and makes me boring. I have less to write about because the only thing I really care about is my boyfriend and that's boring and unrelatable. Realizing this has been a good thing in that I don't feel like there's some hole in my life that needs to be filled.
Knowing this didn't stop me from being very nervous on my first date (was it a date?) with Brandon. We went to a decent restaurant in Beverly Hills and chatted about our lives and goals. It was typical first date type conversation. I'm pretty good at dates because I know that the key to them is asking a lot of questions and getting the guy to talk about himself. This works because the majority of humans are egomaniacs who only want to talk about themselves all the time. So they'll feel like it was a good date if they got to talk a lot. It's a scientific fact. The conversation was decent. Not my best work but passable.
A huge moment of anxiety came at the end of the night when he dropped me off because I was like "AM I SUPPOSED TO TRY TO KISS HIM I CAN'T TELL IF THIS IS A DATE!" We ended up having a super awkward kind-of-on-the-lips-kind-of-on-the-cheek kiss that makes me laugh to think about. It's so funny to me how awkward it was. It's like if my self-esteem could be boiled down into one action it would be that one very awkward non-kiss. As you can probably guess, I'm not very aggressive and I never want to push myself on anyone. I'm like the opposite of a #metoo moment. I got out of the car and was like, I STILL HAVE NO IDEA WHETHER THAT WAS A DATE OR NOT.
As I walked inside I was pretty resigned to the fact that I'd never see Brandon again. I was sort of disappointed but mostly I didn't care. Again, I'm kind of feeling like it's okay to just explore and meet new people without any sort of expectations aside from just wanting to learn more about them. The only thing that really bothered me was that I was nervous and maybe acted like a nerd. Brandon is hot and perfect looking and whenever I go on dates (WAS IT A DATE?) with guys like that it brings out the most in my body dysmorphic/I hate myself vibes. I was feeling intimidated and out of my league.
You can imagine my shock and excitement when Brandon said he wanted to hang out again. I was like WAIT MAYBE THAT WAS A DATE??? We made plans to hang out Friday night and I didn't hear from him until Friday about what he wanted to do. He ended up bringing me with him to a dinner party his friends were hosting. We were the only ones not drinking. I'm not drinking right now, mostly for superficial reasons but also because it's helping me be way more energetic and because it helped me heal from being totally depressed last year.
After dinner (which was delicious, his friend is an amazing chef) we went into the living room where everyone continued drinking wine and Brandon and I continued drinking sparkling water like dorks. After a few delectable glasses of wine, the host of the party turned to us and was like "ARE YOU GUYS ON A DATE?" I must have turned bright red because I was MORTIFIED. I think my response was "I DON'T KNOW, MAYBE?" And Brandon didn't say anything. Then the host was like "ARE YOU GUYS GOING TO HOOK UP?" I was dying inside, but also thought this was the most deliciously uncomforable thing that ever happened in my life. Again, Brandon said nothing and I said, "MAYBE?" There was literally no "right" thing to say.
The drive home, like much of the evening, was awkward. I asked Brandon what he thought about the host asking us if we were on a date and he said "I just thought it would be nice to hang out and see what developed." That was probably the smartest thing to say, because anything more intense would make him sound needy, anything less committal would make him sound mean. At this point I confessed that I'd had a crush on him for a while (because HEY WHY NOT WE ONLY LIVE ONCE). We went to my place, hung out for a bit, and NOTHING HAPPENED (aside from a small lips kiss on his way out, which was nice).
I'm not sure if I'll ever hang out with Brandon again which is fine. He's a sweet, special guy but I'm strangely not feeling that vulnerable about it. Obviously, he's cute and fun so I want to see him again. But my whole outlook right now is that I'm having fun meeting new people and learning about them. I don't feel an intense need to jump into anything. Obviously, if I fell in love with someone that would be a different story. But for now I'm good just exploring and seeing what happens.
BUT CAN WE JUST ALL ADMIT THAT THIS WHOLE THING WAS SOOOOO AWKWARD AND CONFUSING? Being gay is annoying sometimes. Now, if you'll excuse me, I'm going to sit here contemplating whether either of those interactions can be classified as "dates." I honestly may never know…
Love,
Orlando
SaveSave
SaveSave
SaveSave
SaveSave
SaveSave
SaveSave