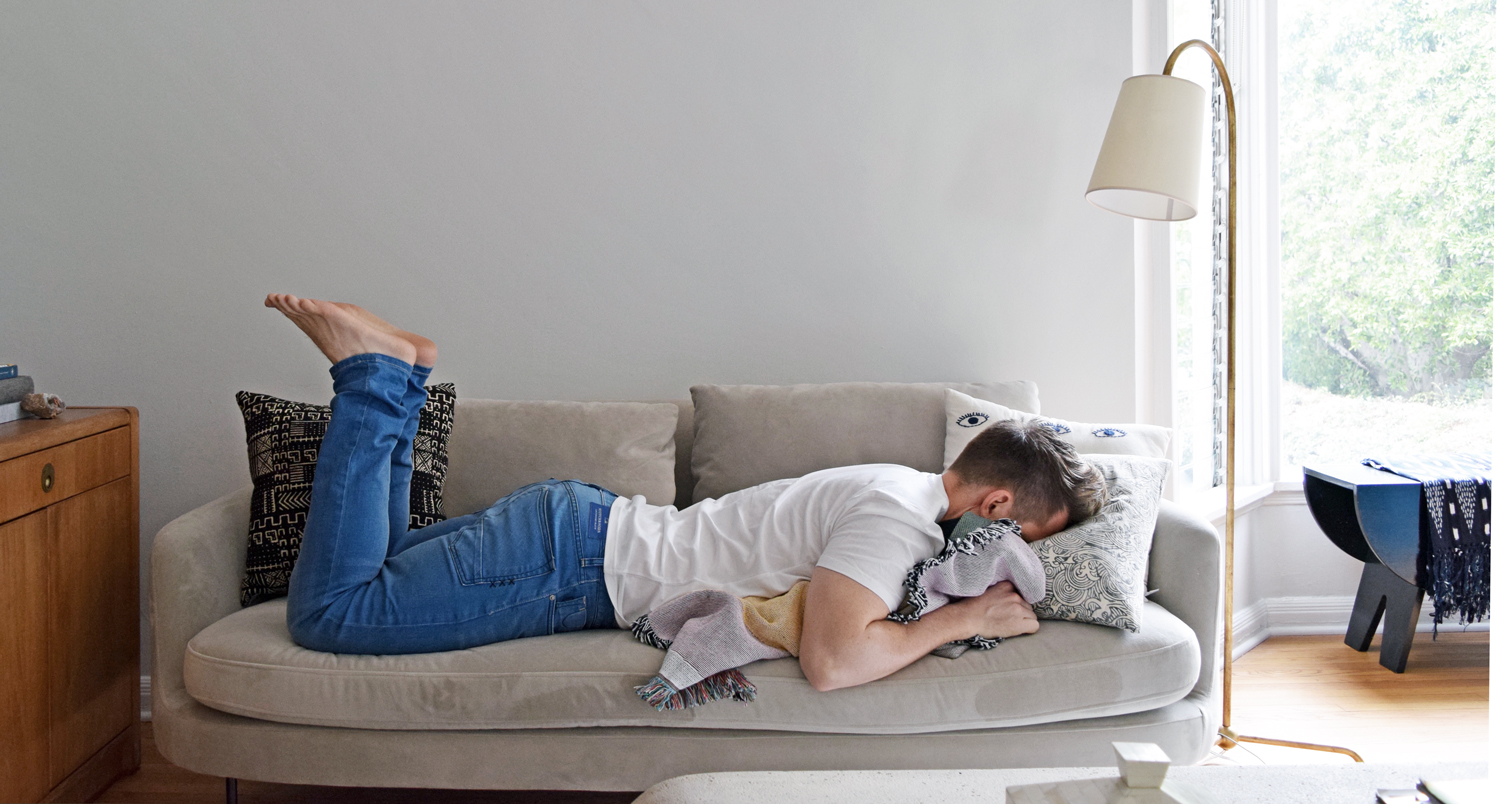 Dear Dating Diary,
I recently received this message from a prospective date:
Hi Orlando! I hope you're week has gone well. I want you to do a little exercise for me tonight. Stand in front of the mirror and say this: I'm really just a self-validation whore who's on dating apps just to get attention with no real intention to meet anyone. Through my profile I mislead people into thinking that I'm looking for something real, when in reality I'm totally unexcitable and disinterested in the whole thing and that makes me a pathetic liar. I don't care about other people's feelings when I ignore their text messages and give them bullshit excuses because I'm a narcissist at heart. I will never get a quality guy because smart guys will see right through me that I'm an inconsiderate narcissist sac of shit [Kissy Face Emoji, Thumbs Up Emoji]. Oh and by the way, I saw your other profile on another dating site, you're showing your chest. It's pretty slim and saggy. And just to let you know: I knew that your sister excuse was complete bullshit. [Kissy Face Emoji]. 
What would you do if you got this message?
A small aside that if you look at the text messages above you'll see they were received by my phone in a totally jumbled order which I had to patch together in order to understand what he was saying. I'm assuming this is because he's on some sort of non-iPhone. Obviously, no judgement on that but it made the messages have an even more sinister tone, sort of akin to those old ransom notes created by cutting letters out of magazines to tell the recipient, "YOU WILL BE MURDERED SOON."
I received this text from a guy I met on a dating app called Chappy (which I actually like in general, despite this interaction). A little backstory: we'd been chatting for a few weeks and were in the process of setting up a time for a first date. He lives in Long Beach so it's a bit of a schlep as the plan was to meet on the west side somewhere. If you know me you know that I'd rather drive to Canada than go to the west side. It's a completely different world and takes minimum one hour to get there. Because I have a pretty tight/busy work schedule during the week, I try to relegate west side adventures to weekends. But I was definitely interested in meeting this guy. He's very handsome, a doctor, but I knew little else about him.
Before this uncomfortable interaction, there were a few other red flags that this guy might be a bit too intense for me. About a week after we started chatting, I failed to respond to him in a timely manner so he wrote me, "What the fuck are you doing on here! Fuck you for wasting my time!" It had been three days. The other red flag was that he was wearing an Ed Hardy shirt in one of his pics. I hesitated when I saw that, but then chided myself for being so superficial. I guess part of me thinks that one's personal style is a bit of an indicator of what his personality and interests might be, another part of me thinks it's absolutely not okay to judge people by their clothing. The jury is out on which side of me is right.
I am definitely inclined to give people the benefit of the doubt, and I know how terrible this whole world of dating apps is. So even though this first outburst seemed a little crazy, I let it go because I kind of knew exactly the type of guy my prospective date was used to dealing with. So we kept chatting. I proposed a few times to meet up, those didn't work for him. He proposed meeting over the weekend, but my sister, her wife, and my three-month-old nephew were going to be in town.
Also, just a point of information about me that actually makes this guy sound less like a crazy person: I am actually quite terrible at texting, emailing, most forms of communication. It's a combination of the fact that I receive a pretty large amount of outreach, from DMs on Instagram (I'm guessing I have about 10-20k unread messages in there) to emails and the fact that I sometimes feel overwhelmed by the never-ending stream of messages that can result if you actually respond to someone. I guess this sounds kind of conceited, like I think I'm more important than other people, but it's more the result of just feeling overwhelmed and also stems from the fact that naturally, I'm an introvert. I have to try pretty hard to be outgoing (which you'd likely not guess from meeting me or following me online).
But the point of this post isn't really to place blame on him for texting like a lunatic or me for being terrible at communicating. What this interaction brought to light for me is how much pain everyone brings to the table in dating situations. It's a harsh world out there, especially in the land of these dating apps, where flakiness is the default form of being. My response to this guy could have been better, but it also could have been much worse considering how intense his condemnation was.
Ok. Well thanks for reading into things that aren't there then body shaming me. You seem level headed and totally normal. [Heart Emoji]
Think about it this way. At least you won't be wasting your time going on a date with a fatty! [Upside Down Smiley Emoji – my favorite emoji btw]
And just keep in mind to be gentle with future guys you meet. You don't know where people are coming from. Try not to jump to conclusions too quickly. Sometimes people are just busy and distracted and it has little to do with you. Everyone's out there fighting their own battles. Best of luck to you in finding love. 
From there this interaction turned into a total therapy session. I tend to do that with people (just ask the massage therapist I went to yesterday!). I think (hope) I turned it around and made it better? You can be the judge of that. He kept being accusatory for a while, but eventually my questioning/listening won him over.
Orlando, here's a little funny list: sorry my nephew is coming. Sorry my niece just visited unexpectedly [Note: my niece is six I have no idea how she'd get here by herself unexpected but fine, extra points for shocking story details]. Sorry I have to go to Chicago last minute for an emergency. Sorry VIP client is staying longer. Sorry it's been a crazy week I'm very busy. Sorry I just had a car accident I'm having a tough time right now. Hahaha.. sound familiar?
What I started to sense was that I wasn't me to this guy, I was some sort of avatar for every guy he'd ever hit on online. And honestly it made me feel for him. Our conversation continued and basically what I drew out of this guy was that he has a lot of pain and anger that stems from his interactions on dating apps. A few issues rose to the top as contributors to his frustration. Keep reading to find out what they are.
Dude, I have body issues too. I am short statured and narrow shouldered and thin boned. Being short is a major disqualifier for 99% of gays and straight women. Also, beautiful or not is irrelevant. I am aging and I am single. Being a doctor doesn't mean jack shit to gays. I am short and not caucasian and I don't have a Porsche. So being a doctor doesn't matter. They don't give a fuck.
One of the most telling pieces from this text is the part about dating while non-white. The gay community is notorious for being overtly racist. An aside, I never asked this guy the idiotic "WHERE ARE YOU FROM" question, but he looked Middle Eastern. Pretty eyes, beautiful dark lashes, very handsome. This is sort of relevant since he seems to feel ostracized in dating because of his ethnicity. Racism and being left out for being non-white is a legit grievance, and while my reservations about him had nothing to do with his ethnic background (I was very attracted to him), he has every right to be sensitive about that given that I'm sure he's encountered constant race-based aggressions and micro-aggressions.
Another thing I got from this exchange was his sense that he has to fit into a box in order to be a viable candidate for a relationship. You have to be tall. You have to be white. You have to have the right kind of body. I also feel oppressed by that rigid system of who is deemed datable and who is not. I've said it before and I stand by this: the gay community is utterly cutthroat when it comes to body issues and appearance. And that can be totally demoralizing and crushing.
We continued this chat for a while and I asked him questions and kind of just let him vent about stuff that bothered him about gay dating. Honestly, by the time we'd been chatting a while I was almost like "Hey, should I just go out with this guy?" But I ended up deciding against it because I think the body shaming he did is ultimately unforgivable. If you know me you know that I've felt deep shame about my body for years. I have literally been on a diet since I was twelve and my shame and hatred of my physicality is something I've been trying to shake my entire life. Also, if the picture he's referencing was actually me (which I'm not sure of because I'm not sure what "other dating site" he's talking about), I look fine in it. Like I'm not a body builder but I also don't look like a fat pizza.
Anyways, I don't want you to go to sleep feeling shamed. I am sorry for bringing up your appearance. It's not a reflection of what I really think of u. Obviously I think you're cute I would not bother communicating with you. I just said that to piss you off. So hopefully you don't feel unwanted or undesirable tonight. Take care.
I really appreciated his apology and it made me feel better about the entire strange interaction.
This is just a small selection of the extensive text conversation we had. It would have been overkill to show them all and analyze them, but mostly they were just a list of this guy's grievances about the gay dating scene, most of them very valid and worth hearing. The overall feeling I got from this interaction was this. There's a collective pain and anger in the dating world. I'm trying to do my best not to contribute to any negative experiences that might contribute to the communal pool of pain and frustration that will ultimately make its way back to me. In dating world, if you do something shitty to someone, they eventually pass the anger and resentment they feel about it to someone else. And that residual pain eventually makes its way back to you. So it behooves everyone not to be an asshole.
Growing up in Yosemite, I was always aware of a Leave No Trace philosophy. This is a set of beliefs about how to properly go out into the wild (i.e. prepare, don't litter, take everything out that you bring in, etc). The concept is that you're not leaving a path of waste and destruction behind you. The same philosophy can be applied to dating. It's important to make sure you're giving out the type of energy you want to receive back, that you're treating people exactly how you'd like to be treated. Otherwise it will eventually come back and bite you in the ass.
I don't really think there's a right and wrong side on this text exchange. Did I screw up by not responding in a timely enough manner? Yes, but that is absolutely to be expected when you're on a dating site. I tend to give other guys a lot of leeway in this arena because people are busy and when you haven't met someone yet they aren't a priority. I never take it personally when people take forever or don't respond. The downside of these dating apps is that you connect with a million different people, so it can be hard to keep up with messaging (this is why more and more I'm trying to meet people in real time, through friends, in person).
Did this guy screw up by immediately becoming accusatory and mean? Yes, but that's also to be understood as it sounds like his experience in the dating world has been terrible, he's been mistreated, and he has a lot of pent up anger and sadness about it.
So here's what I learned: be more attentive to people who you are chatting with on any kind of dating site. If someone says something crazy to you, try and figure out why they are being aggressive instead of feeding the anger back to them. Ultimately you're doing something good for the entire dating community if you can talk them down and make them feel heard. And gay people, stop being racist body nazis. Have some sensitivity to other people and treat them with kindness and respect. If you don't, how can you expect to be treated with any level of decency?
Now if you'll excuse me, I'm going to go out and find more guys online to call me fat.
Love,
Orlando
SaveSave
SaveSave
SaveSave
SaveSave
SaveSave
SaveSave
SaveSave
SaveSave
SaveSave
SaveSave
SaveSave
SaveSave