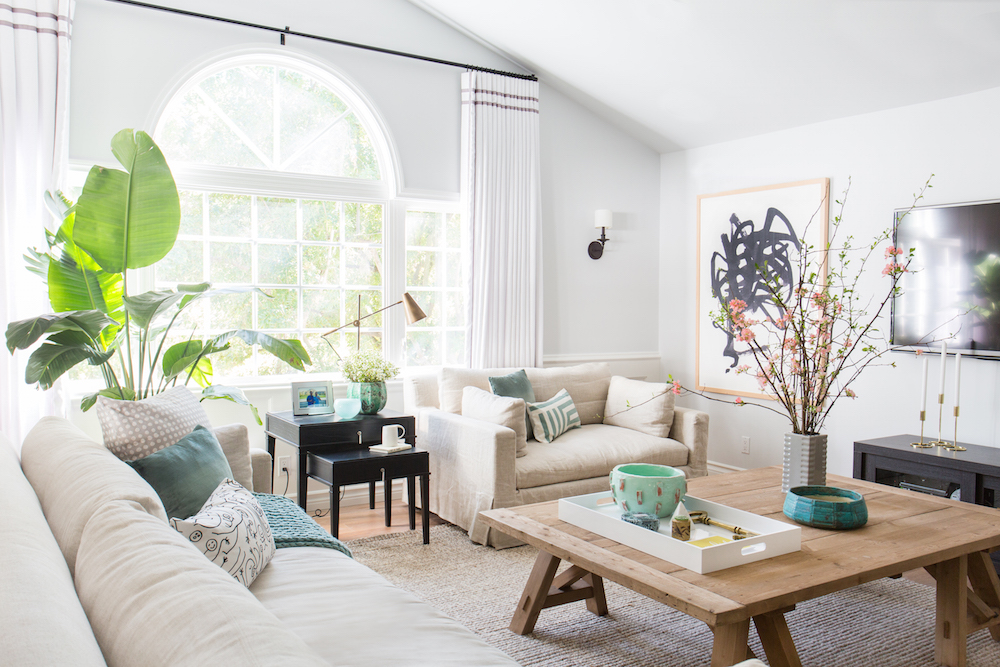 Dear Reader,
I realize this blog has been realer than an episode of Degrassi: The Next Class lately. And I feel kind of bad about that. I'm not trying to push my problems onto all of you. However, one thing that really bothers me in the world of blogger/influencer types is people who promote a perfect, unattainable version of themselves and leave out all the challenging stuff. Life is not all walking down the street, making a quirky face while holding balloons then going to a trendy eastside cafe to grab a latte. In the MY-LIFE-IS-PERFECT-AND-BETTER-THAN-YOURS echo chamber that is lifestyle blogging, I'd like to be the one person that turns to camera and says "THIS IS ALL A GODDAMN LIE."
In the last few months, two major things happened in my life. I got dumped and then I lost my job. I know these things happen in threes, so I'm kind of waiting for whatever is going to happen next. I'm just hoping it's not cancer or immaculately-contracted full-blown AIDS. I think it's pretty normal to take a minute and be like "man, this sucks" before bouncing back and being like "I GOT THIS." I kind of did this process backwards, starting with the "I'M FINE I'M FINE I'M FINE" feeling and then getting to a "DUDE WHAT JUST HAPPENED WHAT AM I GONNA DO???" type reaction, where I am now. But one thing I know is that I've always had a nice life. Yes, things have gotten stressful, I've had periods of immense anxiety where I couldn't sleep and was worried about jobs and money and bills and the banality of existence. But I also have always gotten to enjoy seeing art, eating with friends, exploring the city I live in, and traveling around the world. Taking a moment for gratitude and thinking about all the privileges you enjoy is a pretty great way of calming your life/money/career anxiety.
One of the upsides of experiencing a life trauma is that it kind of makes you feel like "Fuck it, what do I have to lose? I may as well do what I want." When you experience loss (of a loved one, a friend, a job, etc) it makes you remember how temporary life is and how you have power and agency to push your life in the direction you want it to go. That has been the blessing of my current state. It's a moment where I've looked around and thought to myself, "I've spent all my life building a personality and a reputation and now I'm going to use that to do what I want to do." (Which is to run my own design business, make art, have my own product line, fall in love, buy a house and squeeze the fuck out of my boyfriend-husband until his eyes pop out of his handsome-but-not-intimidatingly-so-face).
So in the spirit of renewal and doing whatever I want, I've come up with a short list of things I want to do now that my life has burned to the ground. Everything sucks right now, but everything is also kind of awesome because I have so little to lose that I can do whatever I want. Some of these are kind of superficial, some more serious. PLEASE, DON'T JUDGE MY ORLANDO-IS-BURNING LIFE GOALZ.
Below is a list of things I can now do that a few months ago I thought I couldn't.
Overalls
I became obsessed with overalls after I saw the film East of Eden in high school. But I've never worn them for a few reasons. First, they're not super flattering if you're not super skinny, so I always thought I was too fat. Now I kind of don't care if I'm too fat. Someday, when I'm ninety and obese, I'll be like "YOUNGER ORLANDO SHOULD HAVE WORN THOSE OVERALLS!" So I'm gonna listen to that yelling ninety year old and put on some goddamn overalls. I started a pin board for overalls in 2010, but it was actually really hard to find them until recently when everyone finally realized how great they are. It's like a fun costume that tells the world, "Hey, I'm a farmer, but like sexy."
Overalls (from top): Black Overalls, Blue Wash Overalls, Black Short Overalls, Army Green Short Overalls.
Platinum Blond Hair
I had platinum blond hair in high school. And then in 2008 I thought it would be fun to do it again but I was like I can't do that, blond hair is over. But everything is always over. But also starting again at the same time. Then I thought about doing it again last year but I was like "I'm too old." But I think I'm over using age as an excuse for stuff. You're never too old until you're dead. So maybe this summer I'll have crazy blond/white hair and everyone will be terrified.
Images: RadarX, Kyle Krieger Instagram.
Be a Businesslady
While I'm not fully employed by Homepolish, I'm still working with them from time to time and we are still friends (don't worry). But now I have the opportunity to grow my own business and control my own destiny. This means I can continue working with design clients while also pursuing my other interests. Like writing this blog and taking on sponsorships, for example. I have learned a lot from the women in my life about how to be a boss. Like my friend Emily Henderson, who I worked with years ago and who now runs a design/content empire. When one door closes, a window opens, and I jump out of it into a new, terrifying career that's all mine!
Image: Homepolish.
Ugly Sandals
I love Birkenstocks and other strappy/ugly/gay European sandals. But my ex hated them so I never bought any. I'm the youngest in my family and super-impressionable, so I think the reason I let his hatred for them sway me is that it made me question if they were cool or not. But now that I'm single I'm like "NO, BIRKENSTOCKS ARE CLASSIC." It's easy to hate them, but they are so comfortable, they have nice, masculine lines, and they go with anything. Also, it's about to be spring and my feet want to be FREE.
Shoez: Birkenstocks, Asos Crossover Sandals, Brown Leather Sandals, Teva Sandal. 
Circle Tatoo
I actually doubt I'll do this one, but I COULD IF I WANTED BECAUSE THERE IS NO ONE HERE TO SAY NO. I've wanted a very simple tattoo for a very long time. Since 2006, I've wanted a very simple circle, one pixel wide, on my forearm. I kind of doubt I'll ever do it because I change my mind all the time and worry I'd want something else like two days later but maybe I'll do it, who knows?
Images: Punctured Artefact, This Is Tattoo. 
Art Show
I studied art forever but I never make anything anymore. UNTIL NOW. I made a post-breakup New Years resolution to make art and have some kind of fancy art opening this year. I have an idea for a series of paintings I'm really excited about and have already started working out the logistics of how I'll make them. This is about returning to my roots as a person who makes stuff and exercising my creativity. If I have to have my art opening in someone's garage I'll do it. AND IT WILL BE THE MOST GLAMOROUS ART OPENING OF THE YEAR.
Image: Orlando Soria Instagram. 
Watch Movies and Cry
Sometimes I do weird stuff when I'm alone. Like order sushi, drink a bottle of wine, and cry while watching Before Night Falls. You can't really do weird stuff like that when you have a boyfriend because he'd come into the room and judge you for crying and drinking alone. And no one likes to be judged for crying and drinking alone. But it's fun and so satisfying. So screw you, non-existent boyfriend! I just want to wallow alone.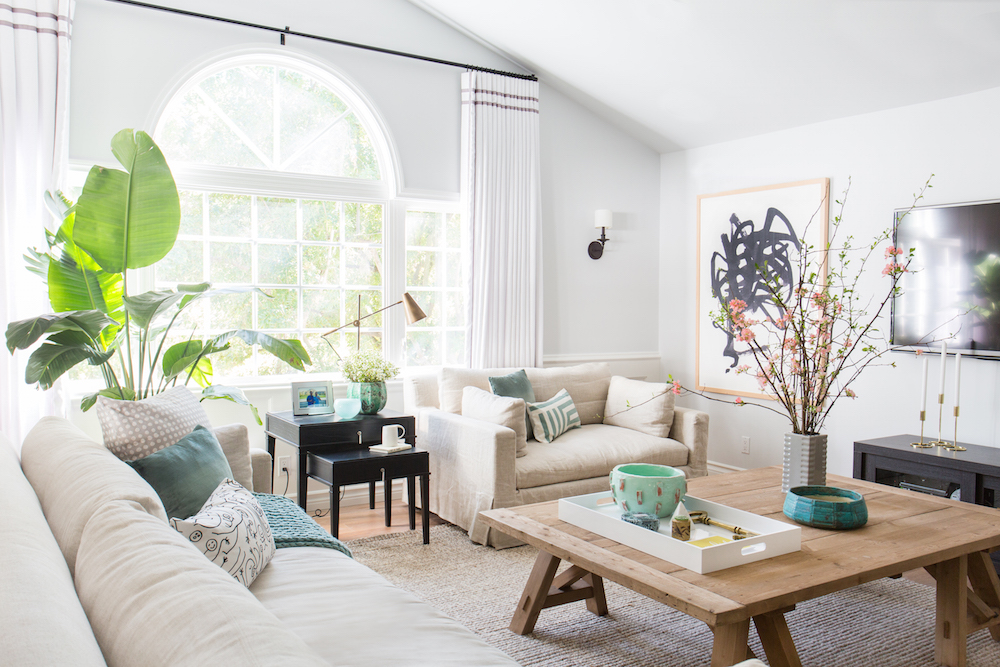 Image: Homepolish. 
I'm sure there's a million other things I can do on my own that I couldn't when I had a full time job and a boyfriend, and I'll keep discovering them as the days pass. Of course my life is a pit of suckage lately, but I'm genuinely pretty happy. My entire body is made of stress hormones and I feel crazy, like I don't know what I'm doing, but ultimately I'm excited about what the future has in store.
…But still terrified.
Love,
Orlando