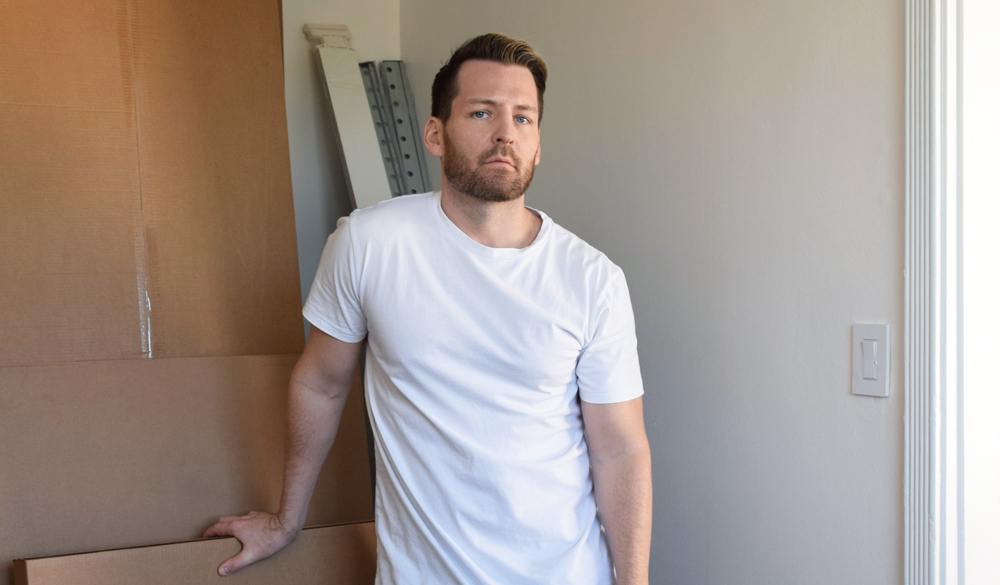 Dear Dating Diary,
I was in a coffee shop yesterday, in a part of town I never go to (near Burbank? I have no idea where I was) and I ran into someone I hadn't seen in a long time. It was a close friend of my ex-boyfriend's (X). I was at this guy's wedding six months ago. We had him and his fiancé (now wife) over for dinner a few times. He wasn't a best friend or anything, but definitely someone I've shared a drink and a laugh with more than once. But I kind of froze when I saw him. Had X told him we'd broken up? Should I say hi? Would saying hi mean I had to explain the whole painful situation again? Little moments like this come up a lot and I'm never quite sure what to do about them. I ended up avoiding eye contact and walking out of the coffee shop.
I felt kind of guilty about it when I left. After all, this guy was gracious enough to invite me (by way of X) to his wedding. I've been in the house he grew up in, met his mother. But on further thought, I kind of think I did the right thing. It's likely that he knows X and I aren't together and felt equally as awkward at the prospect of talking to me. We had no common bond aside from X. So not only did I protect myself from an awkward moment, I also protected him. The reason I bring this story up is to highlight how often ghosts of exes can arise, how even if you do your best to avoid thinking about someone you used to love (still do?), somehow you'll be reminded of them over and over.
Sidenote: I've been listening to this Tegan and Sara song over and over and it's kind of the perfect breakup song. Best lyrics: "YOU WERE SOMEONE I LOVED THEN YOU WERE NO ONE AT ALL." The perfect way of describing how jarring it is to have someone be your partner then have them be basically nothing. Life is fucking weird and confusing and terrible.
As another wise songstress once said, breaking up is hard to do. But with the help of some friends, it can be a lot easier. Today's topic of conversation is how to support people going through a breakup.
INVITE THEM
The most jarring part of becoming single is having tons of time to yourself that you're totally not used to. I hate it, because every time I want to share a meal with someone I have to text like eighteen friends before I can find someone who's available to hang. And then I have to deal with all my friend's annoying busy schedules. When you're in a relationship you have an automatic buddy to hang with every day, to snuggle with on the sofa, to give back rubs to. GODDAMN I MISS THAT SO MUCH. Another element of being in a relationship is that you tend to fall off your friend's radar for hang outs because you don't tend to go out as much during the week (I'm generalizing here based on my own experience as a heavily-nesty person). So when you break up no one thinks to invite you to weekday hangouts anymore, and so social planning falls totally on you. Which is understandable, I sound have been better at reaching out when I was in a relationship.
Your recently-dumped friend will appreciate being invited more than you might think, even if they don't accept the invitation. I guess this is also just a general rule about people. Everyone likes to be invited even if they don't want to come. It's human nature.
AVOID TRIGGERING QUESTIONS
I know, I KNOW. I'm being such a millennial baby for using the word "triggered." I'm a literal snowflake that just melted. But it's necessary here. For some reason, the question "Did he say why [he didn't want to be together anymore]?" to be a really painful/confusing one to answer. The reason being that it kind of makes me relive the moment of being dumped over and over again and try to understand it, which I still don't. I'm sure there people out there who have recently broken up who wouldn't mind that question, but to me it feels a bit invasive and confusing. A question that is generally better-received and more appreciated is "How are you feeling about everything?" or "How's your heart?" Yes, these questions sound completely ridiculous and self-helpy but they relay your interest and sensitivity to your friend.
ASK ABOUT DATING
Asking a newly single person if they're dating is a way to make them feel like they're sexually viable and still attractive, things they might be feeling doubt about. Don't do it in a way that makes them feel like a loser if they're not dating, just ask if they're seeing anyone or putting themselves out there. If they're not dating, fine. But you asking them about it will make them feel like their is hope for their dating life and their future.
FACILITATE HOME/SELF-IMPROVEMENT
The best thing you can do in a breakup is improve upon yourself and show self-care by beautifying your space. Taking your dumped friend shopping for clothes or homewares is an easy way to say "Hey, you're still a person. The future is still fun." Inviting your friend to go on hikes or day trips is another way to get a dumped (or just generally depressed) person out of the doldrums. These simple things will make your friend feel cared for.
ASK ABOUT DEPRESSION
I'm pretty thankful that discussions about depression have emerged from the shadows and are getting more and more socially acceptable to talk about. It's probably because I live in LA and have lots of artist/writer/actor friends who are in-tune with their emotions but it's totally not out of the ordinary for me to ask a friend "Are you feeling depressed" and let them answer honestly. Giving someone permission to talk about their feelings of depression relieves them of the burden of having to bring it up and also lets them vent about it. Depression isn't something to be ashamed of or kept a secret, the more hidden it is the more insidious. Sidenote from me: I'm not depressed right now. A lot of people have been asking me if I am, based on my dramatic Instagram captions and blog posts. What I'm feeling is more a general feeling of anxiety about all the personal tumult combined with the career upheaval (as I mentioned yesterday, I no longer have a day job or a steady paycheck, so I'm in a space of great career potential and great financial fear, which is pretty anxiety-inducing and a lot to deal with in addition to all the emotional breakup stuff and the moving/renovating/logistical stress of the last few months). See? I just shared my feelings and now I feel better. Now your turn!
WHAT DO YOU THINK?
The above are all things my friends have done for me during past breakups that have been immeasurably helpful. I've said it before and I'll say it until my head explodes, my privilege in life has been the incredible, supportive, creative people I know. I'd also like to hear your stories. I'd love for people to comment about things people did for them during a break up which helped them heal. Please leave your suggestions in the comments.
Love,
Orlando
A note on these 'Dating Sucks' Photos: People have been asking me about the portraits of me that accompany these posts. I started making these self-portraits for a few reasons. One, and I've mentioned this before, part of me felt invisible and disposable after getting dumped. I've been struggling with my weight and self-esteem issues for a while, and even though I had to be on camera for a lot of projects (like my Homepolish x Method YouTube series), I found myself constantly dreading seeing images of myself. Part of this series is figuring out how to face myself again. And another part is just exercising my photography skills. I studied photography in college but I've never done it professionally, so this is an opportunity for me to grow artistically while learning to get to an OK place with looking at myself.