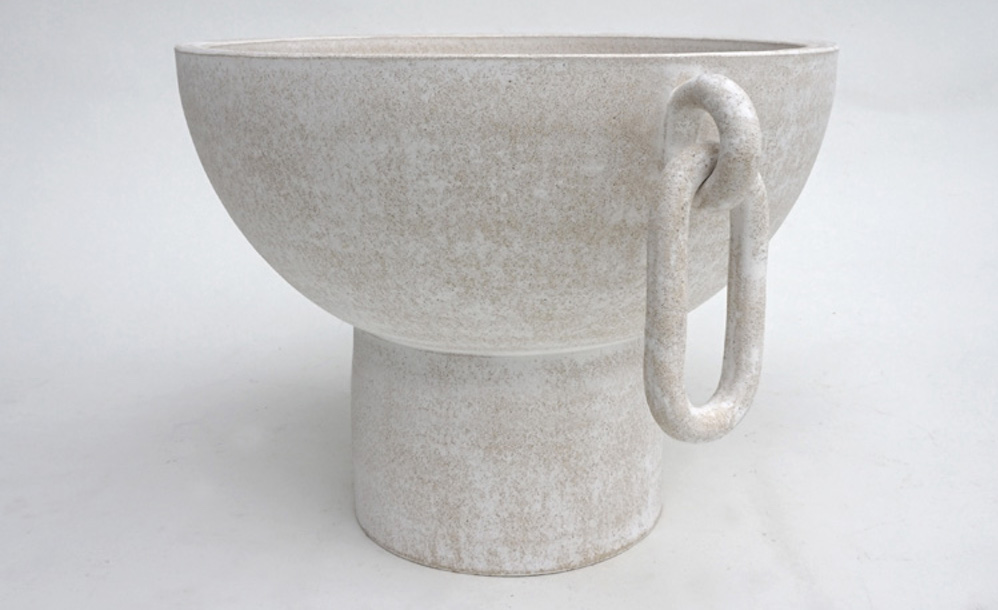 Dear Ceramics Fetishists,
Something I scream about pretty much on a daily basis is how much I love anything made out of clay. Like if I could marry a ceramic man, I'd be the happiest person in the world. So when I stumbled upon the incredible work of Eric Roinestad (I literally stumbled upon it, while drunk, at a party at his house), I knew immediately that I would never be the same again. These pieces are delicate and earthy and unique. They basically look like if ancient Greek vases weren't ugly. Yeah, I said it. I think Greek vases are ugly and I hate them. In college I took a class called "Greek Vases" and it was by far the worst, most boring class that anyone (in the whole entire world) has ever taken in the history of all of humanity.
If the Greeks had really known what they were doing they would have made vases like the ones Eric Roinestad makes. A native of California's Central Coast, Eric lives and works on the Eastside of Los Angeles. Check out my favorites from his collection below.
V E S S E L S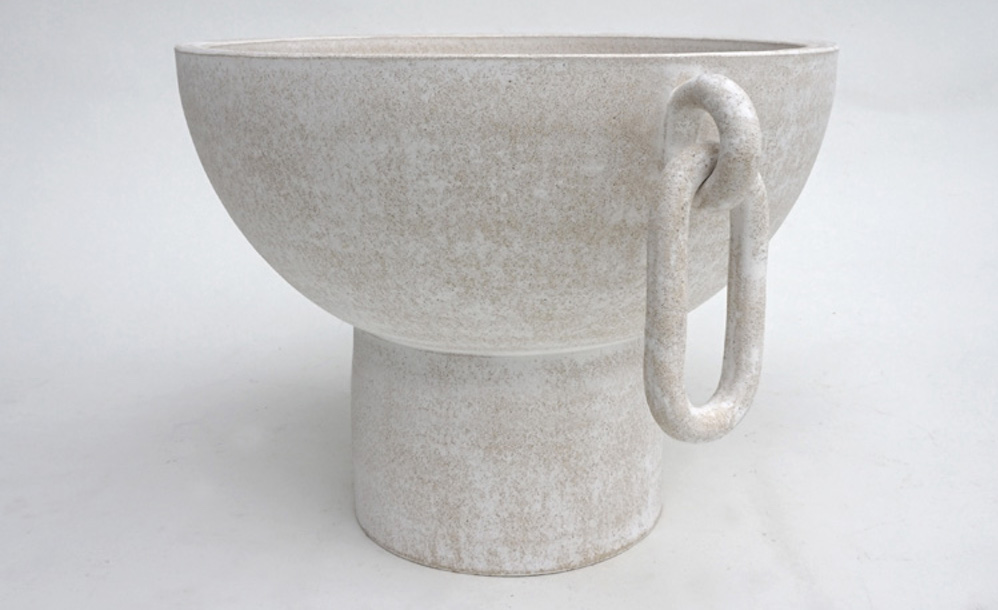 A distinctive element of Roinestad's work are the pretty earrings some of them wear. They make me irrationally happy. All art should come with earrings.
These girls look like they're ready to head out for a night on the town. Speaking of which, I think I'm overdue for a fun party night out on the town. I've had such a boring, diet/business lady oriented year so far and I just want to go somewhere and dance and be happy and popular. Like these gorgeous urns.
The finish and texture of all these pieces is exquisite. In person you can tell they're made by a perfectionist detail freak. Totally flawless.
S C U L P T U R E S
Masks are a wonderful accent for a small space or to add to a gallery wall. What's even better than a regular mask? A CERAMIC ONE. If I can't marry a ceramic man, maybe I'll force my future husband to wear one of these ceramic masks while we eat dinner. It'll be so great.
L I G H T I N G
I saw these wall sconces at a design showcase and lost my actual mind. The ceramic dangles on it are the on/off switch.
Ceramic lighting isn't very common but every time I see it it makes me happy. The way Roinestad plays with ornamentation and repetition is just lovely.
These little torch lights would be perfect to put on a credenza. Or in shelving. Or literally anywhere IN THE WORLD.
Okay, that's it. I'm gonna go research places to DANCE MY BUTT OFF (whilst dreaming about ceramics) now.
Love,
Orlando
PS: Check out Roinestad's work on his website and on Instagram!