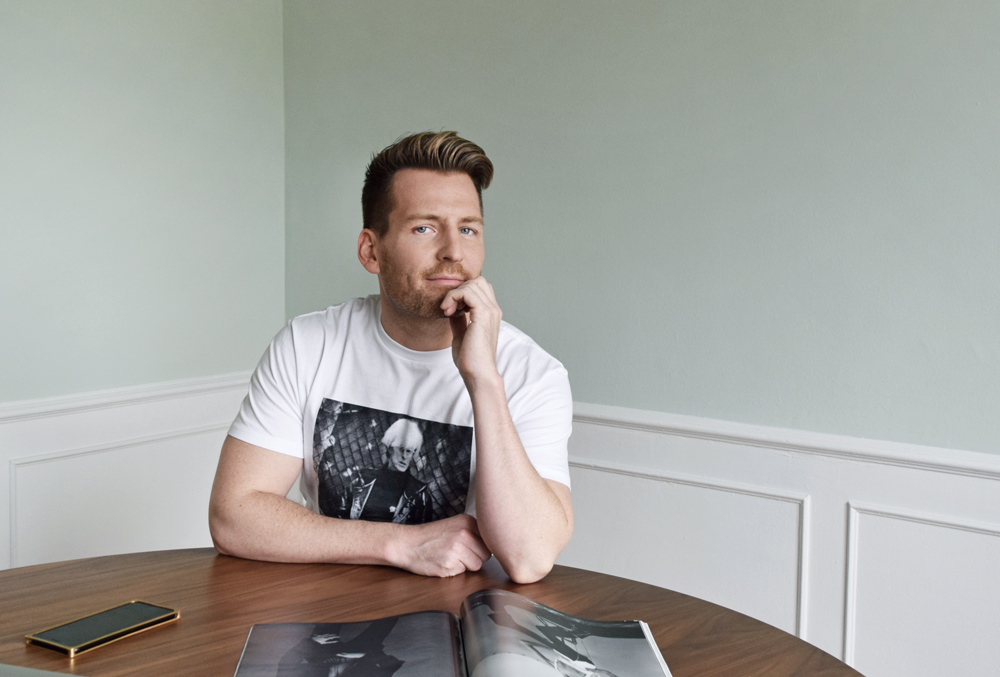 Dear Dating Diary,
In my life, there's one thing I've probably fixated on more than any other topic. Rejection. I don't know where this started. Was it in fourth grade when all my friends rejected my friendship because I was "different"? Was it in high school when all my pyscho friends and I became obsessed with which colleges we'd be accepted and rejected by? Or did it come sometime later, at the conclusion of my two significant relationships, both which ended in rejection. I guess all relationships end in some degree of rejection. Rejection is everywhere and I think about it all the time.
One of the upsides to the new swiping/tinding/app dating culture is that it streamlines the rejection process, making rejection less likely to occur and much more efficient/abrupt when it does. On Tinder, for example, both parties have to express interest in each other in order to be matched and chat. It's like being at a bar filled only with cute people who think you are cute. It's at once super harsh (i.e. swiping someone away when you don't like how they look) and super humane (avoiding direct rejection from strangers).
As you know, I've been going on dates here and there. Like not a ton because I've actually gotten insanely busy over the past few weeks (lot's of career stuff going on, like more than I can handle quite frankly). And I experienced my first real rejection. Rather than devastate me, it made me learn some things. So I'm going to share that story here.
I met Tom on Tinder, but I actually vaguely remember meeting him before at a party or something. I'd been following him on Instagram and I always thought he was cute and funny. Finding someone that is both cute and funny is INSANELY hard, especially in Los Angeles, a city FILLED with gorgeous people. I have a theory that most hot people aren't funny because they've never had to work to gain people's affection. Their whole lives, people were far too nice to them for literally no reason except their looks. People like me, who grew up struggling with their weight, acne, bad fashion choices, etc, tend to have better personalities because we could never rely solely on our looks to get by. So when you go out looking for a partner, look for someone who was totally gross growing up but somehow managed to swan themselves later in life. They have better personalities and are generally more entertaining than everyone else.
I'm calling this guy Tom (not his actual name) because he looks like a Tom of Finland drawing. Blond hair, mustache, dreamy blue eyes. Like maybe the cutest person I've ever seen in my life, both because of his personality and his looks. Our first date was at Kettle Black in Silver Lake, which is actually a really great date place. I had been going on a lot of dates with guys I hadn't been that interested in, where the conversation was really hard to keep afloat, so I was surprised that he was not only way more attractive than I'd expected, he was actually really smart and fun to talk to. I liked him so much it made me nervous. I sent this text to a friend after that first date:
Clearly, I'm an actual lunatic. It's very rare that I get excited about anyone so when I do I'm like "LET'S BE TOGETHER FOREVER I LOVE YOU. STAY WITH ME INSIDE THIS COCOON!" I tried to act cool, but I have no idea if I did. We went on two more dates. The first was an organ concert, which was cool but sort of boring. I spent the whole time having some sort of allergy attack, trying to pretend not to be snotting all over the place so he wouldn't be totally grossed out.
The next date was a strategic mistake, which probably fast-tracked my journey to Friend Zone. We went to a game night at friend's house. I have funny/amazing friends who like to make up their own games and play them. It sounds a lot dorkier than it is. Like it's pretty nerdy but actually really fun too, especially when you involve whiskey. It was hard to talk to Tom at this thing though because we were on different teams and I ended up feeling like it was a dumb idea to invite him. The night ended with me driving him home and being like "Wanna come over?" and him being all "No thanks, some other time."
We need to take a minute to talk about how sex works. Like now that I'm in the big scary single world I'm realizing I don't get it. I have exactly no game and I don't understand how you're supposed to get people to sleep with you. This is important here because I felt like I was reaching a point with Tom where if we didn't have sex it would fizzle and turn into something else completely and I needed him to be with me forever, until I die. But, like, how do you do that? I think being in a relationship for so long totally that I've totally forgotten how hooking up works. OR DID I EVER KNOW??? I'm thirtyfuckingfour years old and I have the sexual know-how of a Disney Channel tween. Sorry, I know you came here to read about sofas but I'm just baffled at my own lack of maturity/awareness here. Like how did I get this far in life? What the fuck is wrong with me that I can't be a grown up that just asks for what he wants?
I had basically written Tom off as not interested until he sent me a gym selfie a few days later. I could be totally wrong here, but the way I interpret a gym selfie from a guy you're massively into is "Hey look at my sweaty, gorgeous body, I obviously am into you enough to want you to want me, at least on some base level." So I invited him to come over and make art with me at my place (I know, I should kill myself). He accepted, but then sent the most terrifying text ever. "Can I ask you something…"
"Can we hang out, just as friends?"
I was in a bad mood for the rest of the day. Like I knew I shouldn't care but I did. I guess it's impossible to escape that feeling of rejection, especially when you know how hard it is to find someone you're interested in. The longer I'm in LA, the less I see viable options for potential boyfriends/lovers/husbands/dates. It's not that there aren't quality people here, it's that they all have A.D.D. and are looking for something that maybe doesn't exist (am I doing this?). With my two exes, I remember meeting them and thinking, "Oh, this is what I was looking for." You know it when you see it. And I saw it in Tom.
BUT!!!
After I stopped being all butt hurt about getting the "let's be friends" text, I had a mini-epiphany. I don't actually want a boyfriend and I don't know what I really wanted from Tom. I'd been clinging to the idea of him rejecting me because I love rejection. I have a fetish for thinking of myself as an underdog. But in all honesty I just wasn't the flavor of ice cream he wanted and literally have no control over what flavor I am (probably vanilla, FUCK MY LIFE). I guess with dating I'm just looking to find the part of myself that is desirable, sexual, and to just assert that I still exist, I'm not invisible.
I actually think it was really brave of him to be as direct as he was. In the age of ghosting, it's pretty rare for someone to be fully honest. The usage of the "let's be friends" trope felt a little contrived to me, but there's actually no other way to say what he needed to say. I actually got a lot of laughs (like to myself, at home, alone) thinking about it because I'd invited him over to make art and I was trying to imagine what it would have been like if we'd been making art as anything other than friends. Like if we'd been doing it as fiances, would we be wearing wedding rings and tuxes? If we'd done it as boyfriends would we both be sucking on a super long piece of spaghetti while drawing until we accidentally kissed? The amount of time I spent daydreaming about how funny it would have been to have a performative/canoodling couple art-making night is kind of sad.
Ultimately what I learned from this particular rejection was how interested and obsessed with rejection I am. I seek it out. It fits into the narrative of my life that I've created in which I'm constantly victimized by various life situations. But this experience taught me that rejection is often based more on who the other person is than who you are. Their tastes and desires are colored by their life experience, and you can't be held responsible for what they want or don't want.
So I'm actually pretty happy with how this particular narrative ended. I made a new friend (maybe, until he reads this) and learned that I have an insane rejection fetish. I guess that's one of the upsides of singledom and dating. You learn something new about yourself with every new person you meet.
Now if you'll excuse me I'm going to drown myself in a tub of goddamn vanilla ice cream.
Love,
Orlando