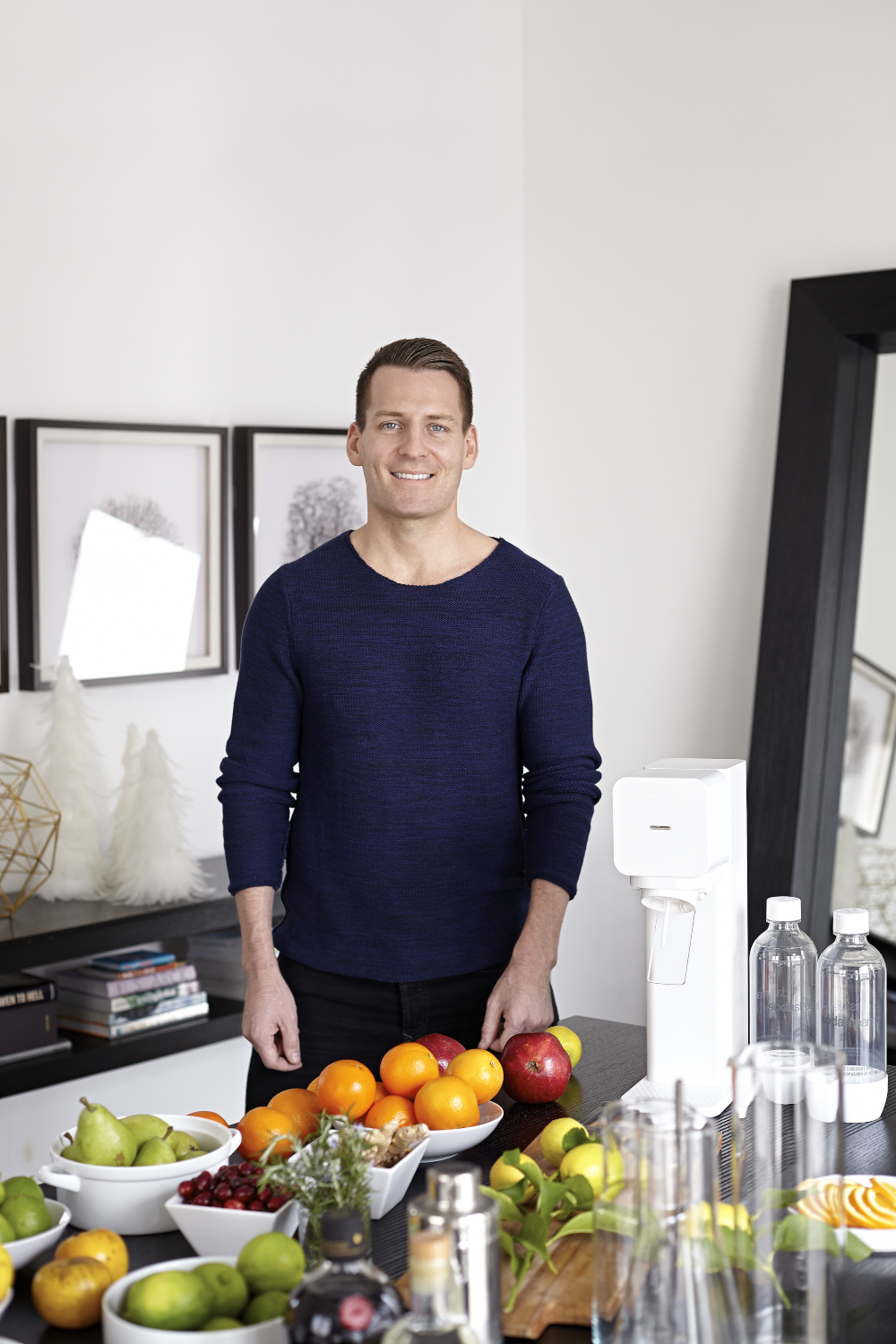 Dear New Years Resolvers,
I have to admit it, I'm not a huge New Years fan. I don't know if it's the reminder that another year has passed, that super depressing Auld Lang Syne song that makes me want to shove wrapping paper in my ears whilst sobbing, or just the fact that I'm usually over the holidays by the time it happens. Whatever the reason, New Years has never been my favorite. Don't get me wrong, I don't totally hate it. But if I was on the Titanic with New Years and all the other holidays, I'd probably reach out to save Christmas and Halloween first, allowing New Years to sink into the freezing depths of the ocean. No, New Years, you can't get on my floaty piece of wood so that we can both drift to safety!
This year I'm looking forward to trying on some new New Years traditions. Mainly, I'm going low-key. Instead or going to Palm Springs with all the other LA Gays, or getting a limo to take me to EVERY PARTY IN TOWN, I'm going t0 sit in a house in Sonoma County, drinking and laughing with a small group of people I hold dear. For this momentous, albeit much tamer New Years, I've concocted my very own signature cocktail using my brand new SodaStream Play Machine.
To test out drink recipes, I created a cocktail workshop fit for a cocktail maniac. I went crazy buying fruit and garnishes for the drinks, but I wanted to experiment. Something I've learned over my 10+ years as a legal drinker is that citrus makes everything taste fresher, better. So I wanted to make sure I added citrus to whatever drink I concocted. Another must: bubbles! I used the SodaStream Play, along with some of their classic syrups, to create effervescent, refreshing drinks. I just got this machine, so I have to admit it was kind of exciting for me to use. Being able to make your own bubbly water makes you feel kind of like a superhuman (as an aside, this machine also has the ability to be covered in adorable interchangeable Play Skins, which you can buy online and change by the season, which makes you feel even more like a superhuman).
Now, onto the recipes…
Cranberry Citrus Refresher
1 liter SodaStream Sparkling Water
2 ounces SodaStream Ocean Spray Diet Cranberry Flavor Syrup
1 1/2 cups Vodka (I used Barr Hill Vodka)
1 cup Fresh Squeezed Orange Juice
1/2 cup Lemon Juice
Fresh Rosemary and Cranberry for garnish
Instructions: To make sparkling water, fill a one liter SodaStream container with filtered (or just regular  tap) water. Screw onto SodaStream Play machine and add two carbonation pumps. Add SodaStream Ocean Spray Diet Cranberry Flavor Syrup. In a serving carafe, add vodka, orange, and lemon juice to the sparkling cranberry juice and garnish in individual glasses with rosemary and cranberries.
Since this post is about New Years beverages, I thought it was only right to include a beverage to drink New Years Day, when you have a mega-hangover and spend the entire day yearning to be placed in a sensory depravation chamber, forever. Because you'll be braindead, this drink is simpler. It's good old classic ginger ale. If you're feeling ambitious, you can infuse it with actual ginger root, which I did. This aids in digestion, soothes the stomach, and makes you feel slightly less like you want to stab yourself in the face with a sword.
Infused Sparkling Ginger Ale
1 liter SodaStream Sparkling Water
2 ounces SodaStream Ginger Ale Flavor Syrup
Fresh ginger root, sliced into rounds for steeping, sticks for garnish
Instructions: Add SodaStream Ginger Ale Flavor Syrup to carbonated water in a serving carafe. Add sliced ginger root rounds and garnish individual drinks with pre-cut ginger sticks.
 There you have it. All you need to get drunk on New Years Eve and to recover on New Years Day. Have fun!
Love,
Orlando
PS: Special thanks to my beautiful friend Alexis, who allowed me to use her lovely house for the shoot.
This is a sponsored post, made possible by the generosity of SodaStream