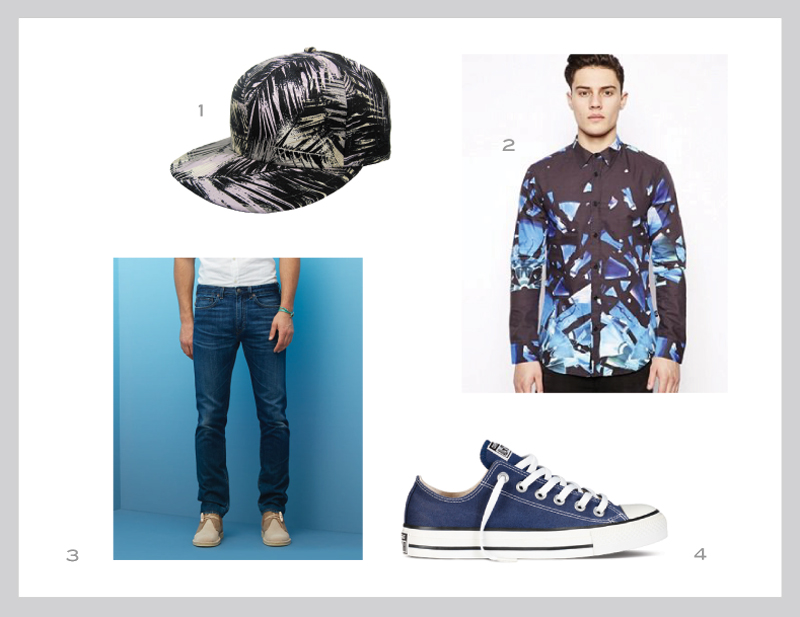 Photographs by Sean Gin
Dear Fashion Diary,
A while ago while snooping through my father's closet, I found this amazing vintage Ralph Lauren shirt. I fell in love with its crazy 80s plaid pattern and it's lovely purple undertones (side note: for the past few years everyone has been saying purple is a thing, and I keep waiting for it to be a thing, and it's never a thing. WHAT IS HAPPENING???). Because this shirt is so crazy I decided to pair it with an awesome New Era hat I bought for Coachella last year (yes I am one of those douchebags who buys stuff to go to Coachella. Actually I buy stuff every time I go to the desert. I hate myself). In real life, the shirt actually looks a lot better open with a white tank underneath. However, I also love it buttoned up like it is here.
Below I've outlined how you too can get a similarly graphic/crazy/casual look just by using your eyes, fingers, and the internet. Happy shopping!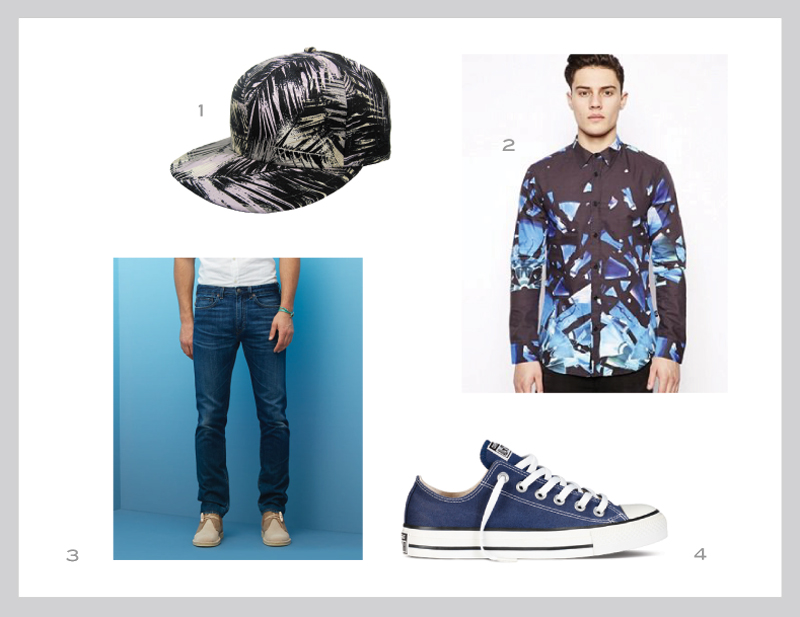 1. New Era Palm Frond Hat, $35 from Ebay
2. Graphic Button-Down, $240 from ASOS
3. Needle Narrow Jeans, $215 from Levi's
4. Chuck Taylor Classics, $50 from Converse
No go enjoy your weekend. And BUY EVERYTHING!
Love,
Orlando