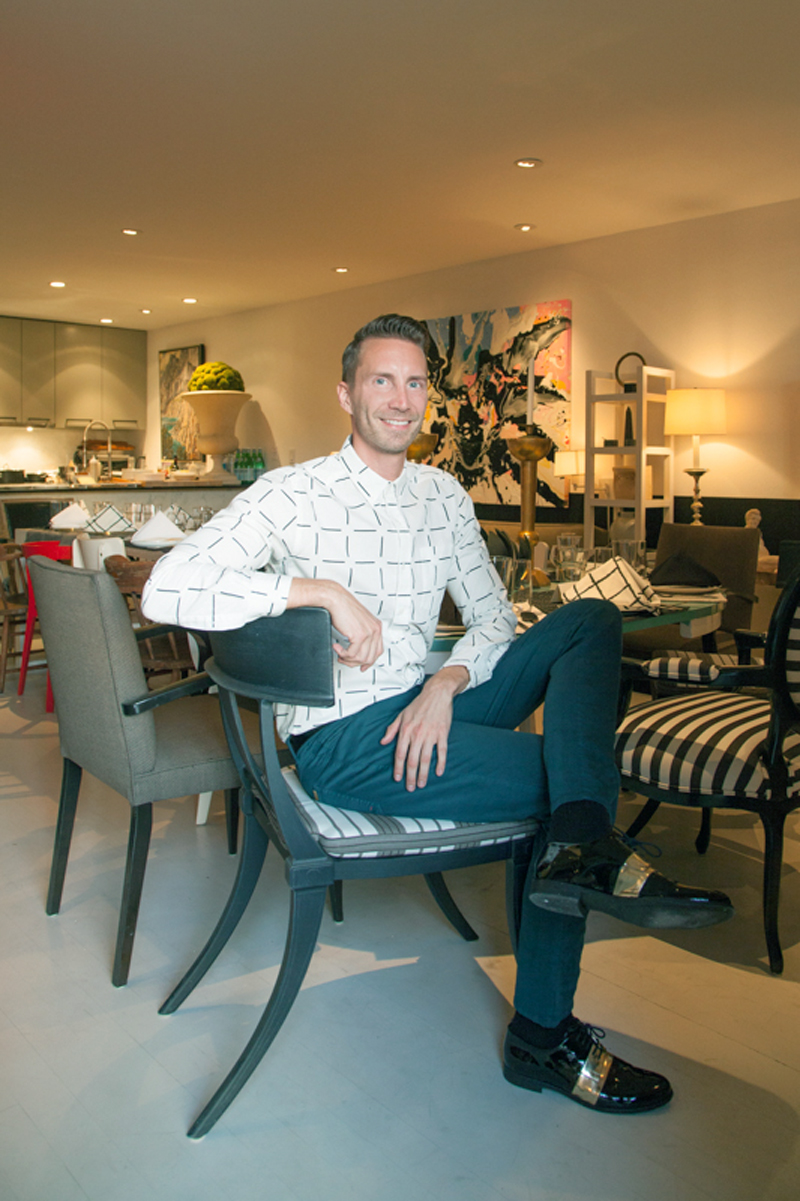 Photographs by Sean Gin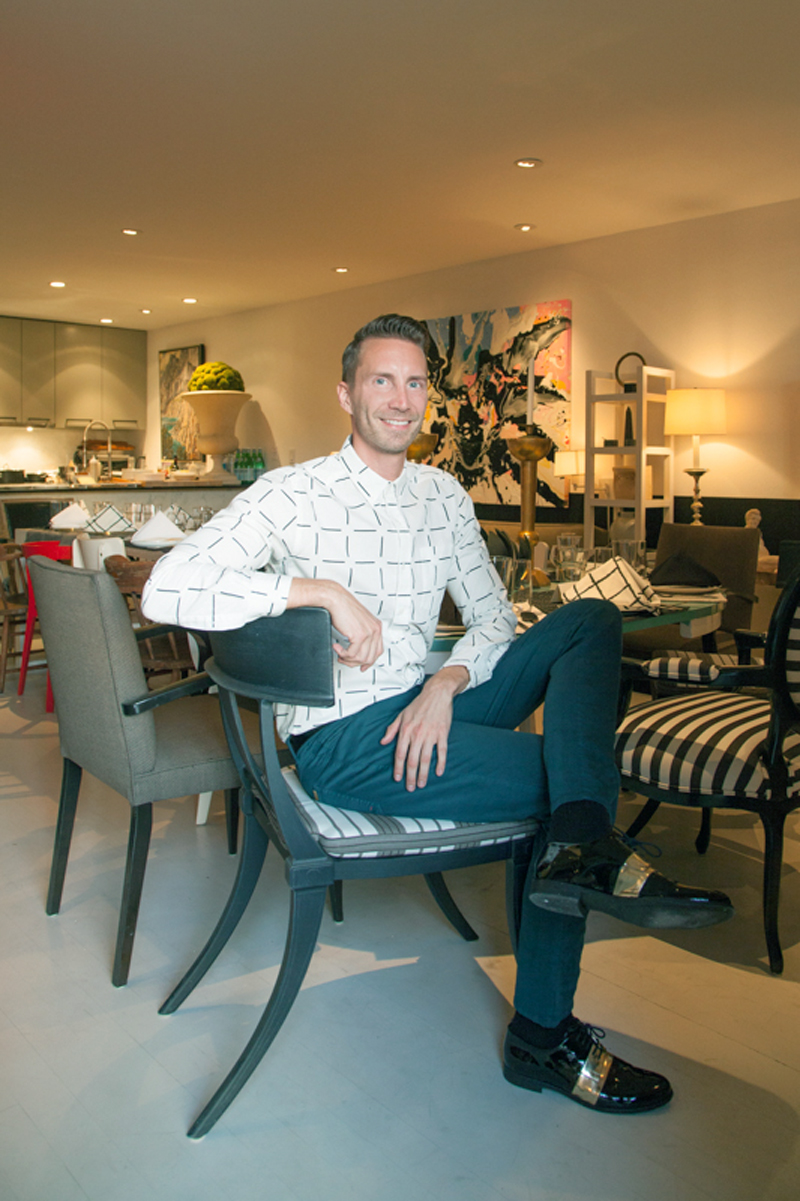 Dear Gorgeous Interior Designer Matthew Lanphier,
You had a birthday recently and you didn't know what to do about it. Birthdays are fun when you're little because your mom throws you a huge party and invites all your friends and everyone gets candy. But once you hit your 30s birthdays start to get annoying. You can either get one of your friends to throw you a giant party at their glamour mansion, or you can force your friends to go out to fancy dinner somewhere and then everyone will secretly resent you while pretending they want to pay $250 to have the privilege of singing happy birthday in public, which, coincidentally, you also resent.
A few weeks ago, we ran into each other at the gym and we were going over birthday party plans [because I am *such* a good friend] and I had the genius idea to call Kitchensurfing. I've become familiar with Kitchensurfing through working with Homepolish because Kitchensurfing basically does the same thing we do but for personal chefs. Just as Homepolish is revolutionizing the interior design industry by making everything more streamlined and accessible, Kitchensurfing is doing the same thing for the personal chef/private catering industry.
Kitchensurfing's Kyly, Matthew, and me.
Being a designer, Matthew naturally has a beautiful home, so we decided to host the event there.
Because most normal people living in urban apartments don't have 16 chairs lying around, we mixed my 8 dining chairs with Matthew's 8 for an eclectic mix. We also mixed up the placemats and napkins so the whole setting felt playful and sophisticated.
At some point in his life, Matthew figured out how to fold a napkin restaurant-style. This is probably the reason I can never stop being friends with him (what if I have a party and I need fancy napkins?).
When setting up for a party, it's very important to stop and take a minute to pose for a completely natural LOL shot. This will ensure you have happy memories of your party. You're welcome.
Kitchensurfing really impressed me with the chef they sent. Our chef, Laurent Katgely, specializes in French cuisine. Being that Matthew is a totally insane francophile who is learning to speak French and loves all things French and pines daily to move to Paris, we knew we needed a French chef.
We had a lively group of gay guys (and two lovely ladies) at our party. Just a bunch of designers, models, actors,  entertainment executives, etc. You know, the kind of people who make you feel totally inadequate and scared.
One of our lovely appetizers. Asparagus with truffle sauce and a tomato garnish. It was delicious, as was all the other food.
A few of Matthew's Gay sculptures and some of his Gay wine. I don't know why I think they're so Gay, I just do.
On top of the incredibly gifted chef, Kitchensurfing also provides servers and assistants to make sure you don't lift a finger. They pretty much allow you to be the laziest possible human while you enjoy your delicious food.
Our experience with Kitchensurfing  was amazing and I would recommend it highly to anyone who is looking to host a large dinner party and doesn't want to deal with cooking or wants to provide their guests with a type of food they aren't adept at cooking (which is, for me, most things). And it's perfect for something like a birthday, where you don't want to force your friends to spend a million dollars to eat with you but you also don't want to pay a huge dinner bill.
Love,
Orlando
Full Disclosure: This is not a sponsored post. Kitchensurfing provided their services at a discount in exchange for an honest review. I truly recommend the service for anyone looking for a personal chef or event catering.