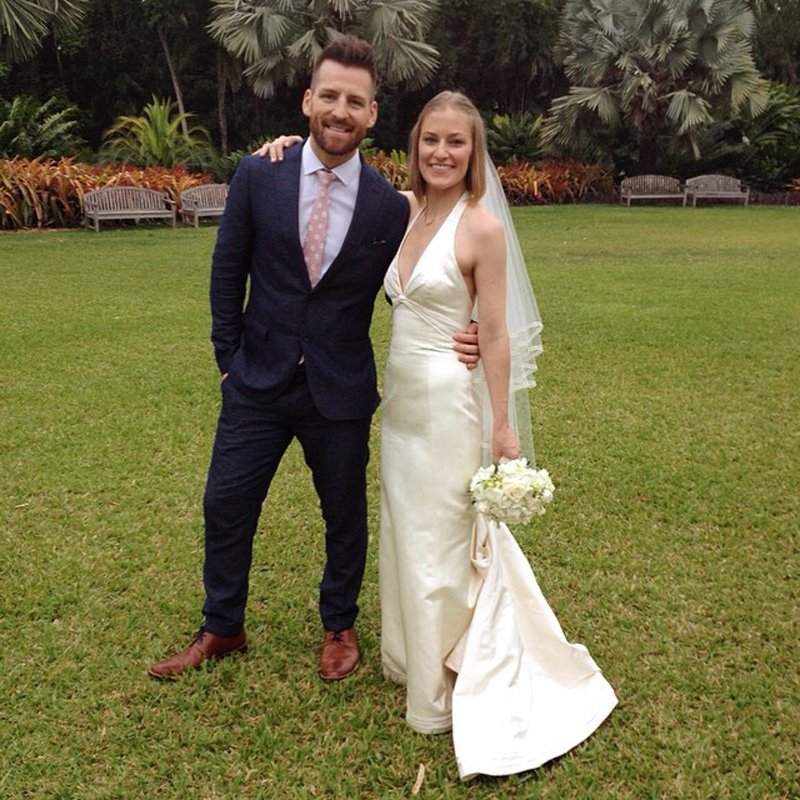 Dear Diary,
It's been a crazy few weeks. Like crazy good. First, my very very close friend Erika (above) got married. Then, I installed at Gray Malin's house and Rumi Neely's house in one week and had back to back photo shoots for three days. Then, a brand new member of my family was born (a little handsome nephew named Celio) and I jaunted up to Sonoma County to check him out. I'll be writing more about all that in the future, but for now I want to concentrate on Miami, because it's one of the most incredible places on earth and I can't think of a place that speaks more directly to my color sensibility or my love of all things tropical.
If you've ever looked in my closet you know there's probably no one on earth more well-equipped to go to the homeland of the Golden Girls. Above you'll see the mess I made trying to figure out which pink, aqua, and tropical print clothing to bring with me.
The pool at the lovely house I stayed in. This is Erika's parents house in Coral Gables. It's kind of the prototypical South Florida home. Kinda mid-century, kinda contemporary, 100% awesome. Also, it's the same color as my building in LA and I think all buildings should be this color.
Erika's parents still have all the awesome 90s beach towels Erika grew up pooling with. I want all of them.
The library in the house. This house is filled with books and art and objects from the family's travels around the world. It's really an inspirational, wonderful place.
This is one of my favorite pieces by Erika (we studied art together at Cornell, once I called her a Barbie in the photo darkroom and she NEVER forgave me).
I am obsessed with this hat from Akomplice. I want to wear it all the time. Like to business meetings and weddings.
And onto some gratuitous beach pics…
If you're not obsessed with these crazycolor lifeguard towers, you should kill yourself. Sorry.
All the deco architecture makes me want to rip my face off and replace it with the facade of this building so that I would be the most gorgeous thing that ever existed.
These were the wedding favors. A limited edition letterpress print by Erika. I love them.
Erika's wedding flowers. I want to go back in time and stick my entire face in there and never ever come out.
The wedding venue. The Fairchild Botanical Gardens. Except you're not allowed to say "THE Fairchild." It's just "Fairchild." This makes no sense to me as someone who lives in Southern California. We put "THE" in front of everything.
The Maid of Honor and me. Her glam suit kinda won the fashion component of the wedding. Well, aside from the bride of course.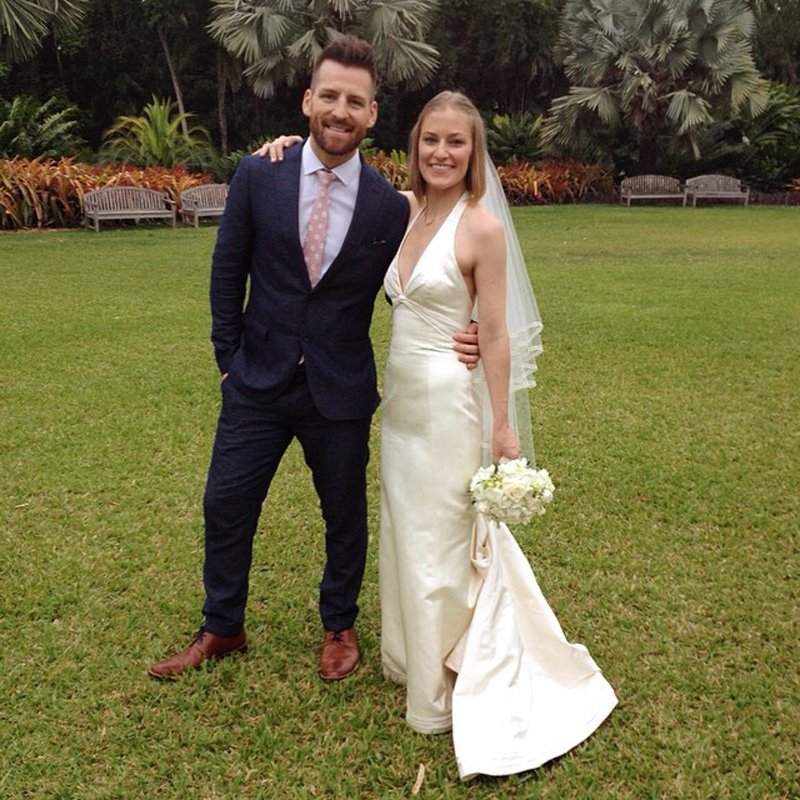 The bride. She couldn't have looked more lovely.
It was a great trip filled with love, family, tropical wildness, and the most beautiful colors on earth. I want to go back, like, right now.
Love,
Orlando