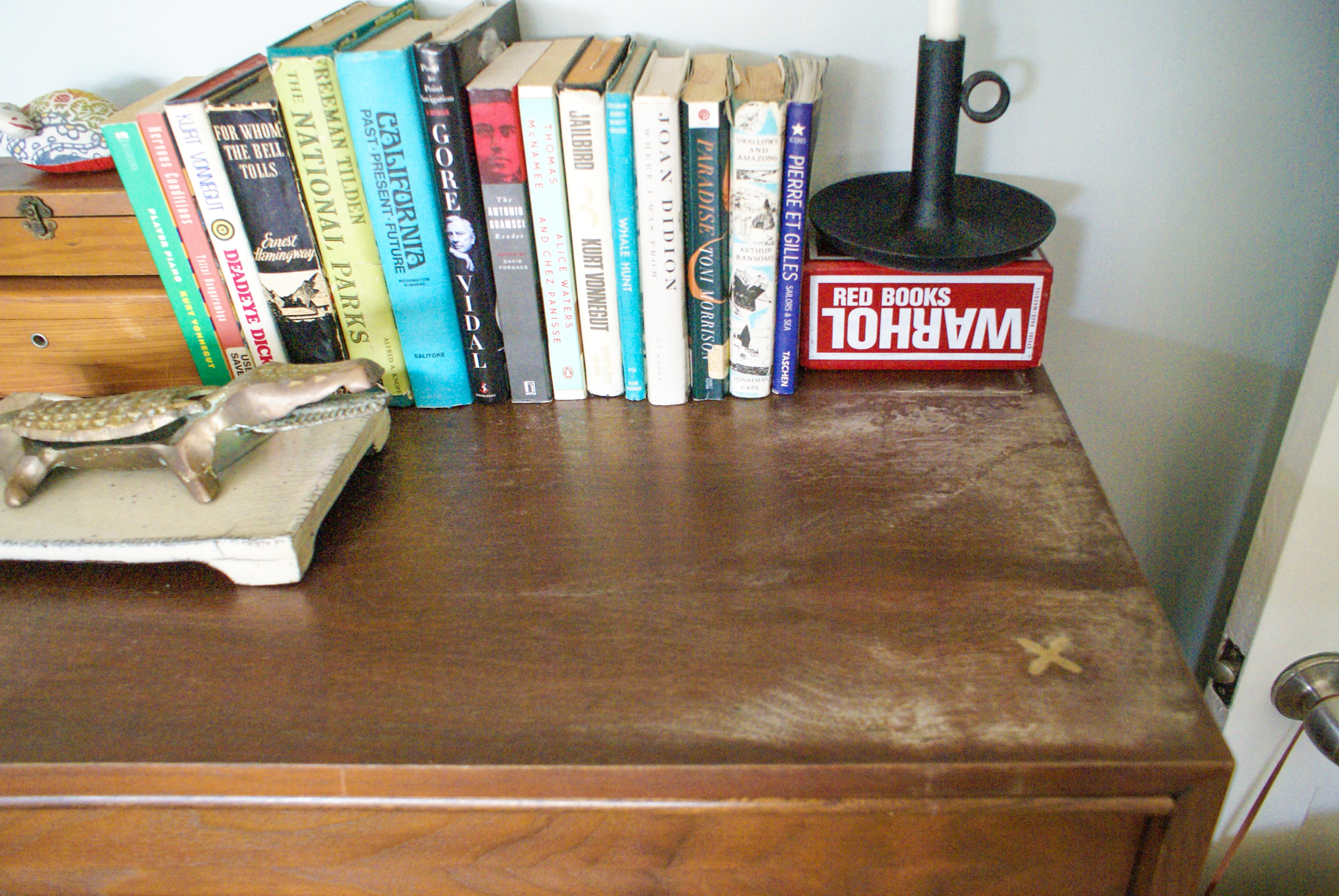 Photos by Sean Gin 
Dear Diary,
I had a wonderful trip to New York a few weeks ago. If you haven't heard of it, New York is a large metropolitan American city where residents are known to complain about winter for six months out of the year and then flee the city for the entire summer to go to the Hamptons or Fire Island. Anyway, while I was in New York there was a monumental rainstorm in Los Angeles which I named "Rainmageddon." Rain is a  big deal in Los Angeles. Like as soon as it starts raining cats start wailing, luxury automobiles inexplicably careen into palm trees, and women with enormous artificial breasts start sobbing uncontrollably, wondering how they will get from their cars into the restaurant without ruining their hair. Living in LA makes you somewhat incapable of dealing with anything that resembles actual weather. Or dealing with anything at at all. So rain is basically the most devastating natural event that can occur (aside from the terrifying earthquake that woke me up this morning).
Another fun fact about Los Angeles is that because it never rains here many of our dwellings are not water tight. It's kind of like we all live in thatched huts because we are island people and we don't know any better. It's not until a torrential rain that we notice a leak in the roof. When I walked in the door after getting back from New York, I was greeted by intoxicating scent of toxic mold. I was devastated, because I hate smells (all of them).
But no one was more devastated by Rainmageddon than the beautiful mid-century dresser I bought at Rose Bowl last year. I came into my bedroom to find it bewildered, scared, looking like this: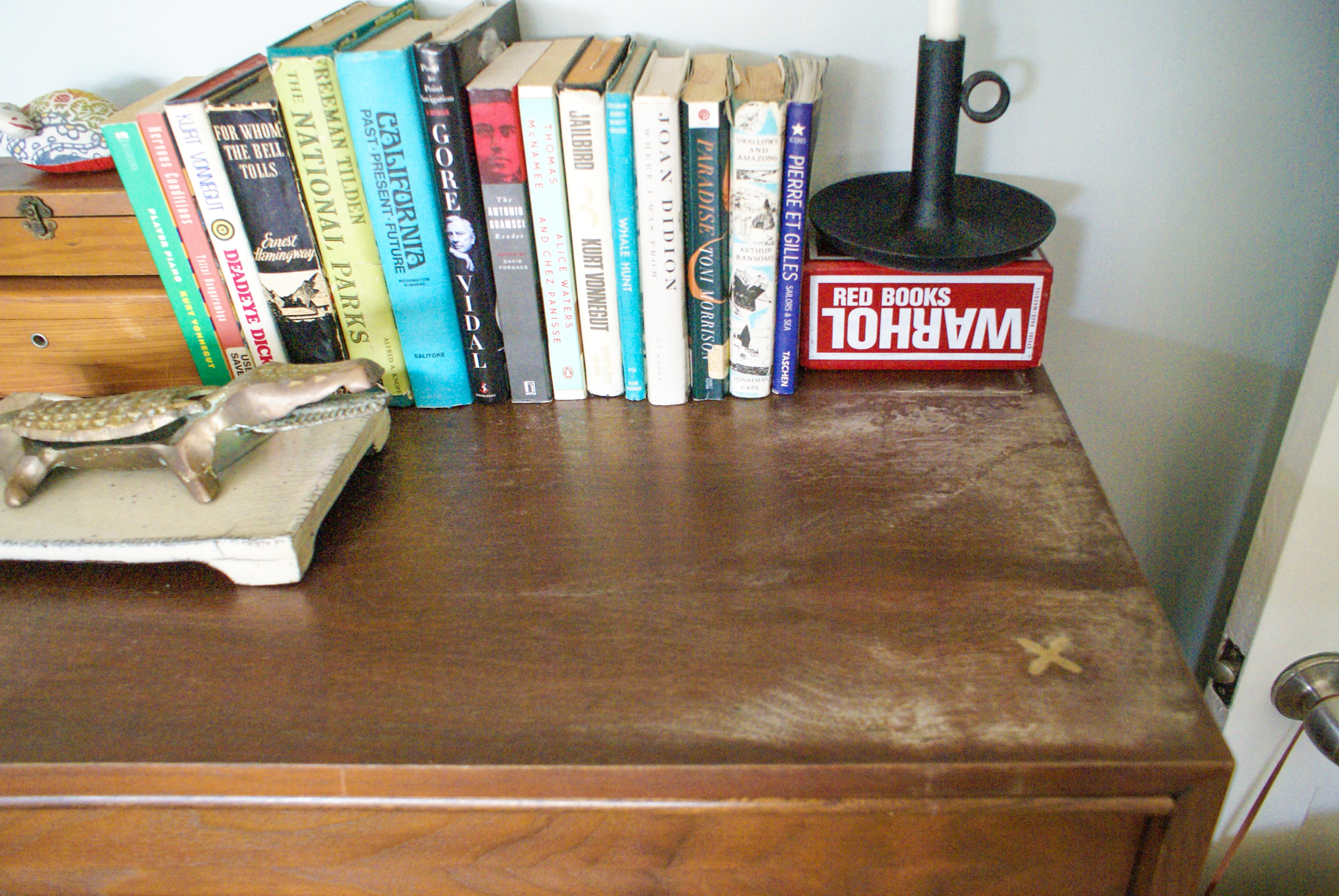 It was all "Why did you leave me for so long?!?" It was covered in rain damage and I felt guilty. I assumed my dresser was destroyed forever. Sidenote: I bought this dresser with my ex and it was a positive memory until we broke up and then it was a sad memory, like a totally depressing "you-broke-up-and-now-you're-all-alone" dresser. I thought of my ruined dresser as a metaphor for my failed relationship. Second Sidenote: Do you ever make things that, like, totally aren't metaphors into metaphors? And then you realize that instead of being a symbol of failure maybe your dresser is just a really cool mid-century dresser? I need to stop doing that…
Okay, sorry that was depressing. Here's where the story gets good. I had used a product called Restor-A-Finish on a few vintage pieces before so I thought I'd give it a try. Even though the company that makes it has no idea how to spell "Restore," it's actually a great product. It looks like this:
The process I used to restore my dresser is as easy as 1-2-3! Seriously:
1. Sand surface with very fine sandpaper until white moldy stuff disappears.
2. Apply Restor-A-Finish to a rag and apply to freshly sanded surface.
3. Wipe away excess and begin the first day of the rest of your life.
After being restored, my dresser was ready for its close-up:
While I was at it I painted the weird stainless pulls gold to match the fun gold inlay "X's" on the top of the dresser.
Before:
After:
So all in all Rainmageddon really didn't end up ruining my dresser's life. It took me like 17 minutes to make it better. Now I urge you, if you have a dresser that suffered through its own Rainmageddon or something similar, give it some Restor-A-Finish and, like, get on with your life.
Love,
Orlando
PS: This post was in no way sponsored by Restor-A-Finish, but if you work for that company please contact me and I will tell you where you can send a check.