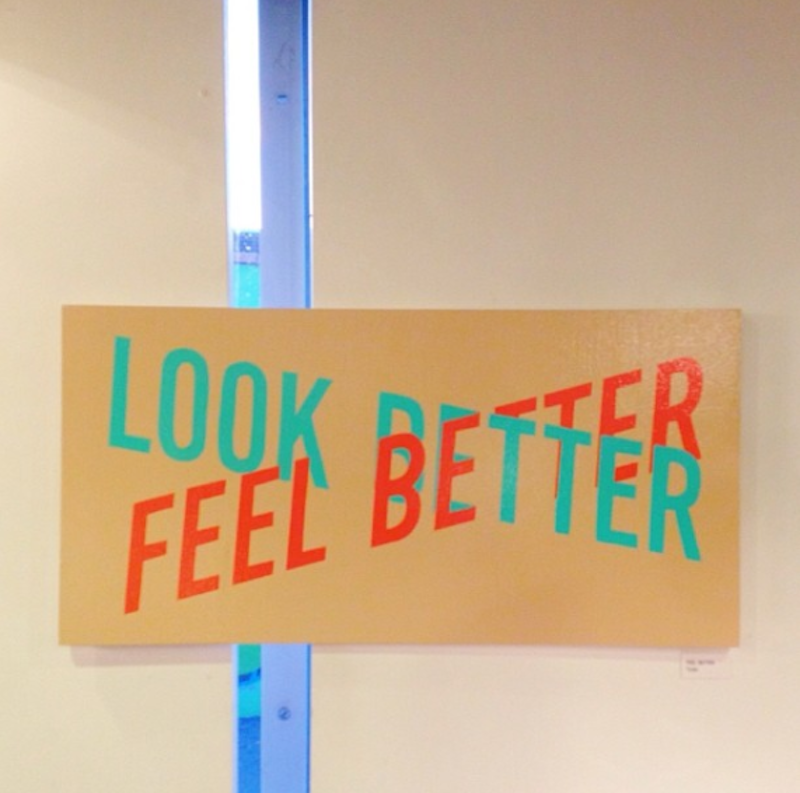 Dear Diary,
The last few weeks of my life have been filled with all sorts of glamour and excitement. Mainly because they took place in my two favorite places, California and New York. The day after my brush with death at LAX, I found myself luxuriating at the home of a famous architect in Malibu (I wasn't allowed to take pictures because it's going to end up in Architectural Digest or something). After being stuck in LAX for 11 hours the day previous, a day at the beach was much appreciated.
I love the large-scale rope in this little fence, the beautiful Pacific Ocean in the distance. When you get away from our crazy cities, California can be such a serene, relaxing place.
And then to New York. I always love that first time you pop out of the subway near Central Park and it's right there for you, welcoming you back to the city.
I wandered around Williamsburg with a friend and came across a number of delightful murals, including this one.
I checked out the Richard Serra show at the Gagosian. For some reason I feel like there is ALWAYS a Richard Serra show up at the Gagosian. Like I'm starting to wonder if they even show any other artists… I'm laying on the floor here because New York sort of killed me. I spent all day every day running around seeing as much as I could, meeting with as many people as possible, and even getting in a bit of design work/shopping/sourcing. I slept for three days when I came home.
New York's West Coast. At sunset.
I went to a book release party at the Marc Jacobs store, followed by a party at the SoHo Grand. New York nightlife legend Amanda Lepore was there, along with a bunch of other New York nightlife staples (Joey Arias did an amazing solo performance, as did Amanda). One thing I love about New York is that you can leave and come back and it always kind of stays the same. I actually went to a party nearly identical to this one nine years ago. It was an after party for the premier of JT Leroy's The Heart is Deceitful Above All Things. Sidenote: Am I the only person who remembers this book? And the whole JT Leroy scandal?
I have a new thing for public figurative sculptures. Like I never really noticed them before but they're so incredible. Just the way they play with scale and perspective. I also love that Washington Square Park feels both totally cozy and totally sketchy at the same time.
A view from Brooklyn of the New York skyline. Ugly, right?
Meanwhile, back in California I styled some shelves for a client. My favorite additions were a few sculptures by Ben Medansky, a sculptor friend of mine who is really blowing up right now.
I made this silkscreen in 2007 and it still hangs in my bedroom. The boy in it is Jimmy Trimble. Trimble was the object of Gore Vidal's love. Even though Trimble wasn't even gay, Vidal spent his whole life thinking about him, writing about him. There's a strange lesson in that. Mainly that the act of loving is in and of itself a meaningful and a worthy exercise, regardless of whether that love is reciprocated. You can never really know what anyone else is thinking, so the best way you can approach life is to give freely of yourself, to love who you want to love without obsessing over if they love you equally in return. Which is what I think about every time I look at this portrait. Which is probably why I talk about my feelings all the time to anyone who will listen.
Things are going great at my Studio City clients' house. First, their ceilings went white, covering this crazy knotty pine. Then, the floors went charcoal, covering this crazy knotty pine. I don't know what was going on with the previous owner that they just couldn't get enough knotty pine, but I'm excited to be getting rid of it.
I took a crazy class from my trainer friend Alexis at the Hollywood Y. It was a tabata-esque circuit training class that left me sore for days. I'm seriously joining the Y just to take it every week. The one in Hollywood is so old-school. It's like a vintage gym. A real gym that's not trying to pretend to be a spa.
The first morning I came back to Los Angeles from New York, I awoke to the most amazing sunrise ever. The photographs don't even do it justice. The sky was neon pink and orange, glowing in 3D. I hopped out of bed at 6 AM and ran to the roof to snag a picture. My trip to New York was so incredible. It's truly a great gift to be able to travel and reconnect with old friends. I also reached out and befriended artists I've admired for a long time (Richard Haines and Casey Spooner, among others). Sometimes you have to take yourself on an adventure to remind yourself how much appreciate your everyday life. This crazy sunset certainly was a great affirmation to me of how lucky I am to live where I live, to know the people I know.
Love,
Orlando
PS: Don't forget to follow Hommemakerblog on Instagram