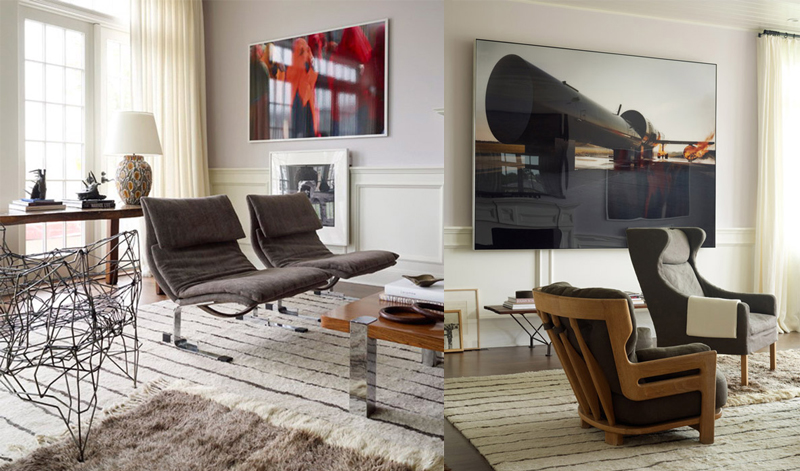 ROBERT STILIN
Dear My Friend Faris That I Met In Grad School and Am Still BFFs With,
I had a crazy day on Sunday, running all over New York, from Williamsburg to SoHo to Chelsea to the Upper West side. So by the end of the day when I was trying to meet up with you back in SoHo, I was a mess. I was just getting over the stomach virus I got (from nuzzling a baby), my phone was dead, I was sweating, and I had no idea where I was going. You invited me to a party at the home of your friend who is a designer, but I wasn't sure who it was or what to expect.
You can imagine my surprise as I entered into a beautiful apartment FILLED. WITH. MODELS. I don't know if they were, like, actual models but everyone looked really perfect. Like perfect hair, perfect face, perfect shoes. Meanwhile I looked pretty much like a deranged lumberjack, foaming at the mouth, covered in subway e. coli. All the models wore handsome sweaters. Sweaters are pretty much the only thing that distinguishes New York Gays from LA Gays. As I write this, I'm wearing a tank top. Because it's 85 degrees outside and it's 8 AM. But New Yorkers get the luxury of layering, so they can wear sweaters to parties without suffocating to death. One point for New York.
My favorite part of my trip to New York was all the new people and places I discovered. I did so much running around and tried to see everything. Meeting inspirational people like Robert was incredibly exciting. He's a big deal and I've seen his work before, but I'd never placed a face with it until this party. Also, he's a totally nice guy and an amazingly gracious host (the food and beverages at this party were out of control, Moscow Mules, steak appetizers, etc. Delicious!). Below are some of my favorite images of his work. More can be seen on the beautiful Robert Stilin website.
I love these rooms because they manage to be modern while maintaining a few rustic/warm touches. Robert has a knack for mixing really distinctive pieces without making it look like a crazyhouse. It's simple, without being cold and uninviting.
That chandelier.
Oh to be a New Yorker with a spacious terrace, a place to stand outside and luxuriate in your urbanity, staring down at all the people who are poorer than you. Sidenote: did you know the mean household income in Manhattan is $120,000? Like that's what it takes to live there without dying in the streets. I'm scared.
This dining room is just all kinds of yes. Like most of his spaces, it's art-inspired. I love those minimal pieces. And that ivory chair in the corner (I saw a similar one at Shopclass yesterday… Go buy it!).
This kind of reminds me of the totally glamourous house in Sleeping With The Enemy. How badly do you want to bathe in that gorgeous tub? And then change your identity and run away from your scary husband.
Ugh, it's that chair again. Come here, chair! I have some candy. Get in this van!
I like how he's contrasted the eclecticism of the furniture in this room with a large, simple piece of beautiful art. I have a thing for seascape and anything aqua, so this room really makes me happy.
It's exciting to find new design heroes like Robert Stilin. His work is eclectic and sophisticated in a way I'd like all my projects to be. I'm impressed with his ability to keep things simple and elegant while also creating spaces that aren't boring. Also, he looks like a Ken doll, and I like that. Finally, he knows the secret that a lot of designers seem to overlook. That a great space is often dependent on great art. Truly a lucky New York discovery for me.
Love,
Orlando