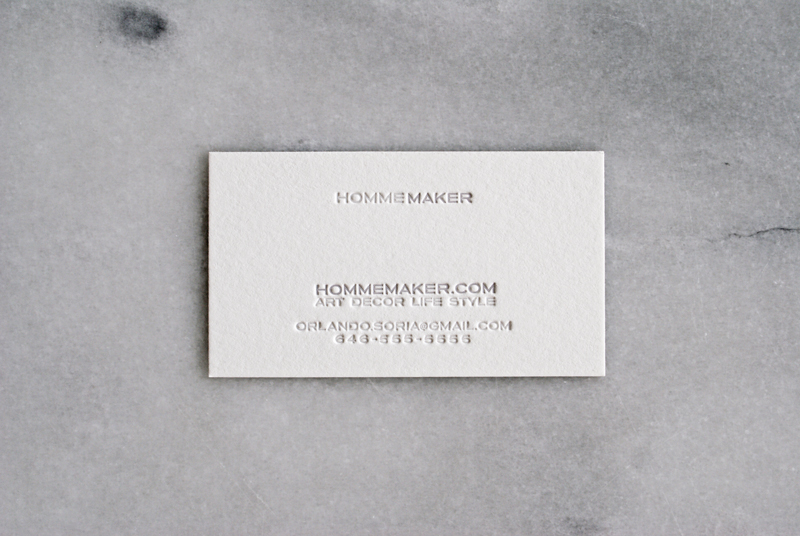 Dear Reader,
As you may have noticed, I've done a little bit of restyling to Hommemaker.com. The changes include:
▲ Wider pictures (formerly 500 pixels wide, now 700 wide).
▲ Simpler, cleaner navigation featuring four main categories: Art, Decor, Life, Style.
▲ No ads. Although this is going to change. I'm working on incorporating ads for products and services I actually like and use. When they come back they'll be hand-selected and more thoughtfully worked in to the site's layout.
All of these changes were made possible by my awesome web designer Forster Rudolph.
The whole redesign is a sort of mini-rebranding for me. Because I like to cover a lot of different topics, from interior design to gay body dysmorphia, I decided to simplify the categories so that people can just look at what they care about. Thus, if you stumble upon the blog on a day when I write a "Life" post, which will inevitably be a personal rant or a post the oversimplifies Gay people, you can just scroll on over to one of the other categories and see what's going on over there.
My friend Misako, who runs the New York letterpress design studio To You From Me worked with me to develop those categories in order to help me define exactly what my brand was about. Additionally, she designed an utterly gorgeous business card for me. It's letterpressed on both sides and printed on paper so thick and luxurious you just want to bite it. I wanted to keep the design of the card as simple and minimal as the blog, so one side features just my name and the other side features all the basic contact info. I love how it turned out. Here it is!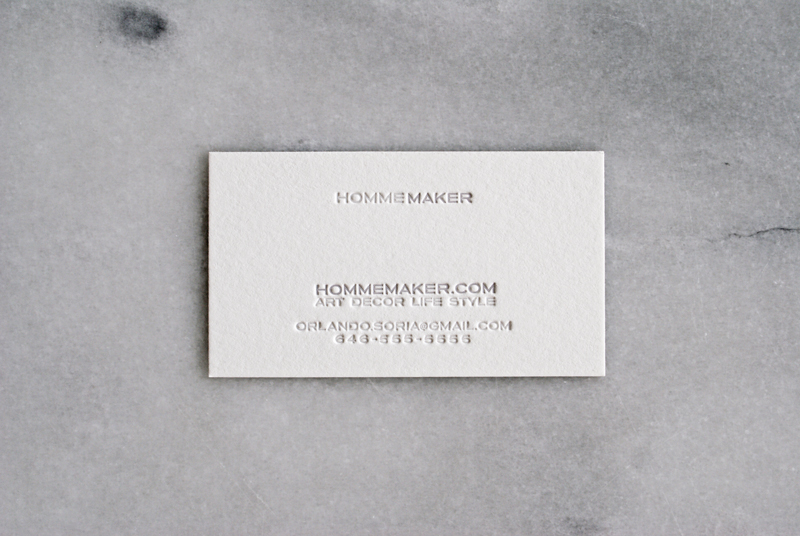 Yes that is a fake phone number. But that is my real area code. HAY 646! That's my New York number and I'm never giving it up because it makes me feel 21 and reminds me of how excited I was to get a new phone number and a Motorola RAZR at the same time (remember how exciting those were when they first came out?). The font on my card, blog, and logo is Blair. I have loved this typeface forever. The "Hommemaker" logo features a hand-drawn version of that font, with pointier "M's" and "A's." Oh my god are you bored yet? I'm sitting here, like, nerding out about fonts (Sidenote: I have a graduate degree in graphic design, I love this stuff!).
A special thanks to Forster Rudolph for helping me make this blog look how I wanted it to look. And to Misako at To You From Me for helping me with my rebranding.
Love,
Orlando