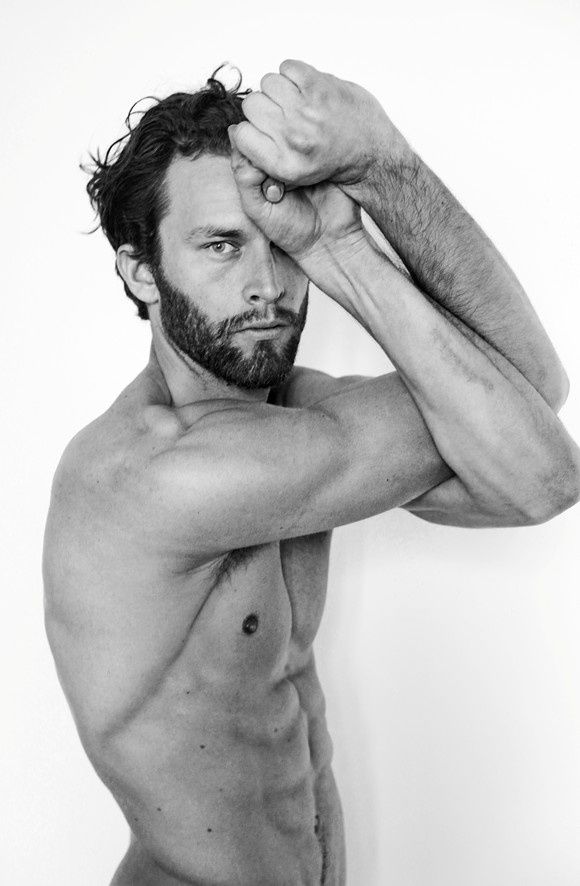 Dear Braun,
Thanks for the Series 5 Electric Razor you sent me. Clearly, you looked at my face and realized I was in need of a good shave.
This is what my face normally looks like. Sort of in-between scruff and beard. Baby beard:
Sometimes I crop off my beard for stubble, that looks like this:
I'm pretty sure this is the last time my face didn't have at least a little hair on it:
When I received this delightful Braun razor, I wasn't really sure what to do with it since I don't normally shave my face. So naturally I used it to shave off the entirety of my body hair. Not really, but kind of. And that's what I'd like to talk about today. My weird relationship with the hair on my body.
One of the things I've noticed at the countless shirtless events I go to (pool parties, the beach, the Gay Pavillions, Gay Citibank, etc…) is that gay men have fascinating body hair maintenance rituals. There's Waxed Gays, trimmed Gays, Shaved Gays, and Hairy Gays. Gay pool parties are like art museums where each attendee is a specimen of some rarified style of body hair maintenance. Some allow it to be natural, some are as smooth and plastic as lifesize Ken Dolls. Here is one such Ken Doll (I'm pretty sure this is a wax figure):
Then there's this guy has a hairy face and a not-hairy body: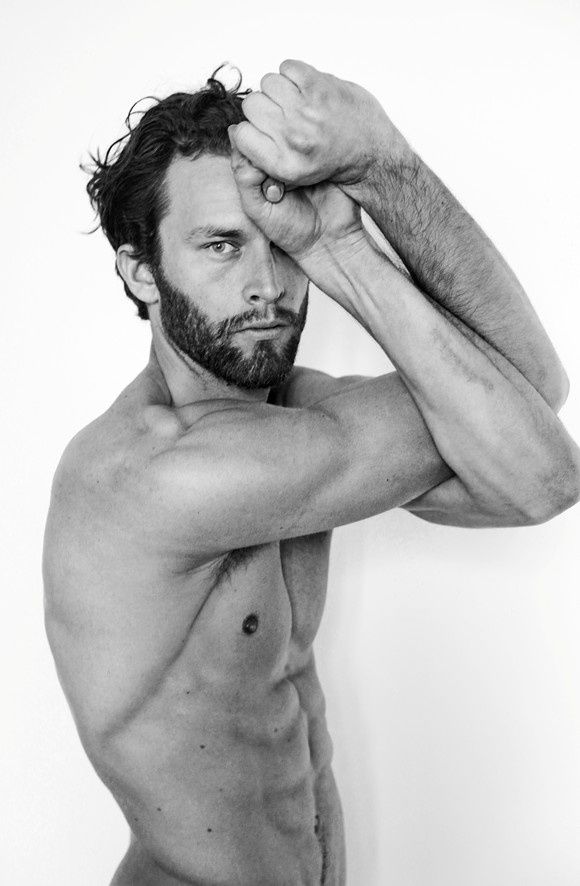 And this guy who is hairy all over:
And here's a special case study on body hair. Here is actormodel Rick D'Agostino with a shaved chest:
And here he is keeping it real with a hairy chest:
Which do you like better?
And, for good measure, here's another hairlessman:
While the majority of WeHo Gays are shaven/smooth/waxed/plastic, I've definitely noticed the trend is moving towards allowing chest hair to grow free. The more-hip Eastside Gays have been hairy for years, and now the WeHo Gas are following suit. I think it has something to do with all the hot 70z Gays featured in Milk. Basically the only people still shaving their chest hair off are older, body builders, or people like me who are inexplicable terrified of their own body hair.
So why am I so concerned with controlling my body hair? I think partially it has to do with how I've been conditioned by this bubble that I willingly live in (the West Hollywood). When everyone around you looks like a fitness model, it kind of changes your expectations of what you're supposed to look like. I never really notice until I leave how unreal (and unrepresentative of the general population) this community can be. When I leave Los Angeles I realize that not everyone has perfect bodies, glamourclothes, and bleached teeth. Obsessing over every minute detail of our personal appearance is the expectation in West Hollywood and other Gaylands around the world. Clearly, this is ridiculous and stupid, but it's the reality in these little Gay bubbles.
But I can't really blame my obsession with controlling my body hair on everyone being a plastic actormodel. I think really I just have an innate fear of (my own) body hair. So while I recognize that I would be way cooler if I just let my chest hair grow long and lustrous like a glamorous Tom of Finland illustration, I'm also totally scared and terrified of that notion because I am scared and terrified of my own body. Which clearly I need to work on but shaving is so much easier and fun.
So, I find myself at a crossroads. Do I continue shaving my chest like a 90z Circuit Queen? Or do I let it grow naturally so that each day when I look in the mirror I am terrified and feel dirty and scared? This is where you come in. How do you maintain your body hair? Take this poll, leave a comment, tell me everything.
[polldaddy poll=7284014]
Love,
Orlando
PS: Here, for no reason, are some images of hot guys with beards:
PSS: Thanks to Braun for the glam razor. They're not paying me, so I'm not obligated to say anything nice about their product, but I will say that it's the closest shave I've ever gotten from an electric razor (seriously almost as close as a real blade) and that it gave me that close shave without ripping off my entire neck like traditional razors do. Am I the only one who has this problem? I feel like every time I shave my neck looks like the elevator from The Shining. Anyway, if you're in the market for an electric razor that will allow to shave without cutting yourself, I recommend the Series 5. [Turns to camera: "Can I have my money now?"]