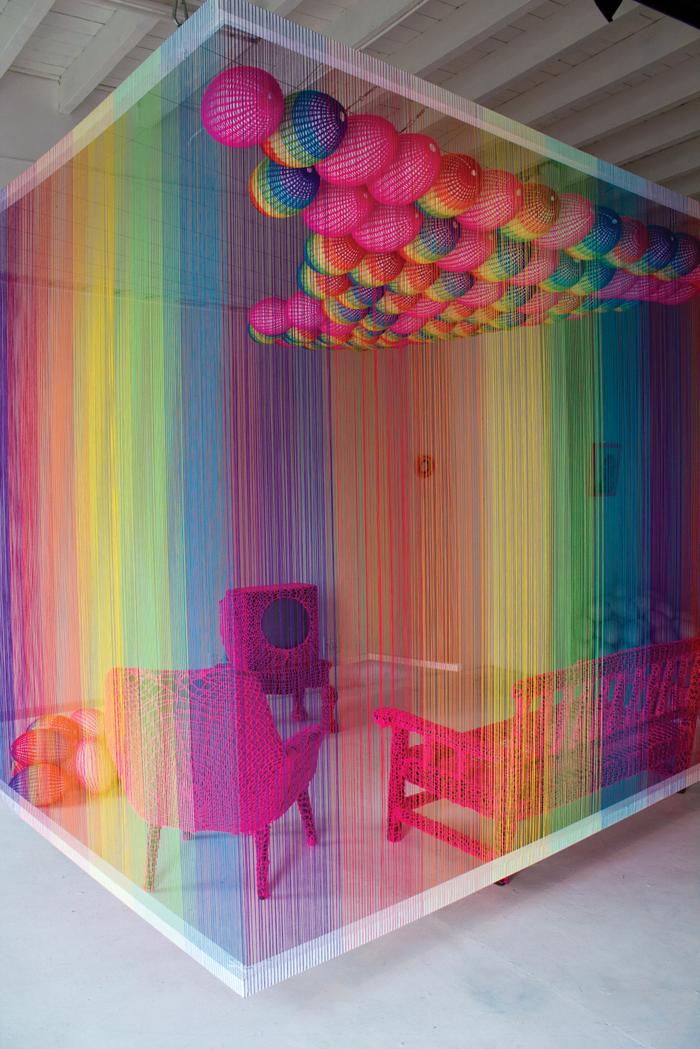 Dear Pierre Le Riche,
Why don't I know you? I'm obsessed with your work. Your recent Broederbond installation is nothing short of genius. Juxtaposing the colors of the Gay Rainbow with rugby balls, you bring to light issues of oppression in post-apartheid South Africa. The work is playful, thoughtful, and intriguing. You describe it in the following way:
Broederbond investigates the history of Afrikaner masculine hegemony in an attempt to validate the acceptance of homosexuality in Afrikaner culture. The body of work does not use vigorous activism to promote change, but rather becomes an activism that invites the viewer to grow. My art strives to open discussion among Afrikaners, and South Africans, about homosexuality in an attempt to strengthen cultural bonds and to promote cross-cultural acknowledgement and brotherhood.
Read full artist's statement here. And now on to the gorgeous installation: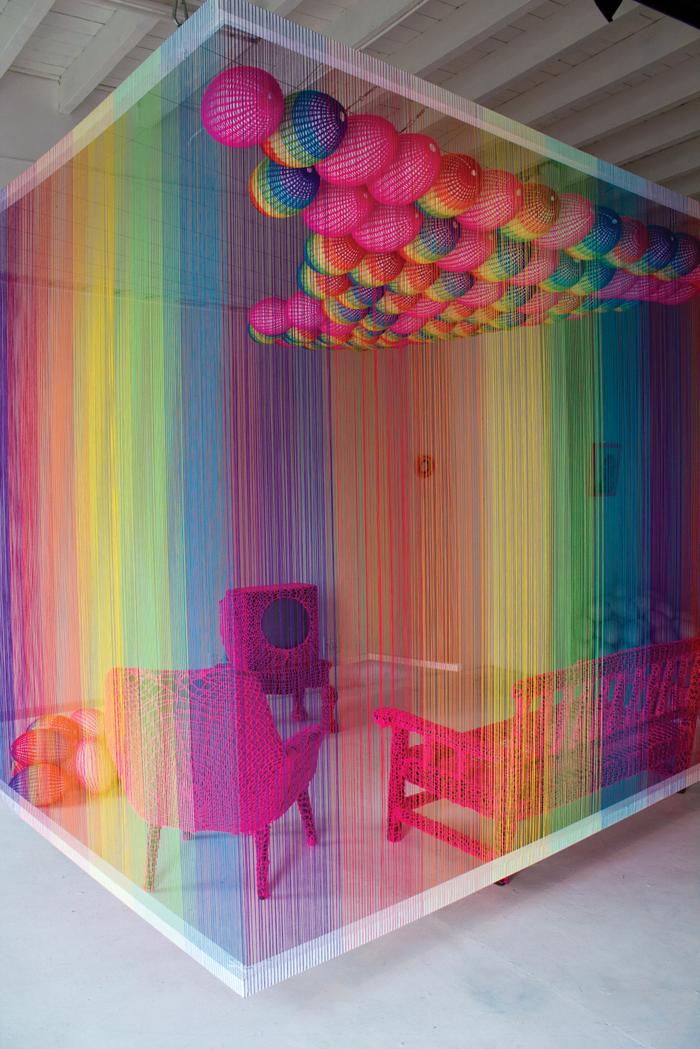 Thank you,  Pierre Le Riche, your work is truly an inspiration.
Love,
Orlando
PS: To support Pierre, you can purchase the glamourous Exhibition Catalogue. It looks like this: