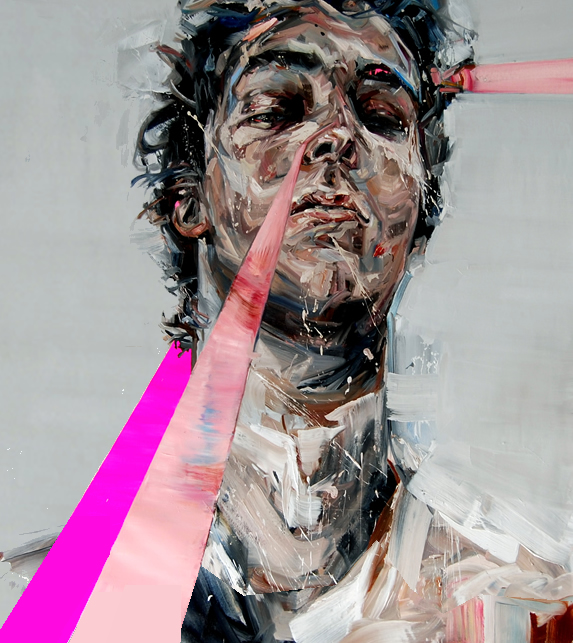 Dear Andrew Salgado,
A few months ago, I was waddling around a holiday party hosted by Ken Dolls when I stumbled upon one of your brilliant paintings ("It's Not About Love") in their living room. I spent the rest of the party scheming how I would fit the painting under my winter coat so I could take it home. Sadly, I left without it. But I was happy to discover your work because I find it completely inspiring. When I see something done in a new way, such as a figure rendered in a way never before seen, it reminds me that there are discoveries yet to make and perhaps life isn't as boring and prescribed as I thought. Not that I think that (Okay sometimes I do, but not often. Okay maybe often). Below are a selection of some of my favorite pieces from your body of work.
All images courtesy of Andrew Salgado.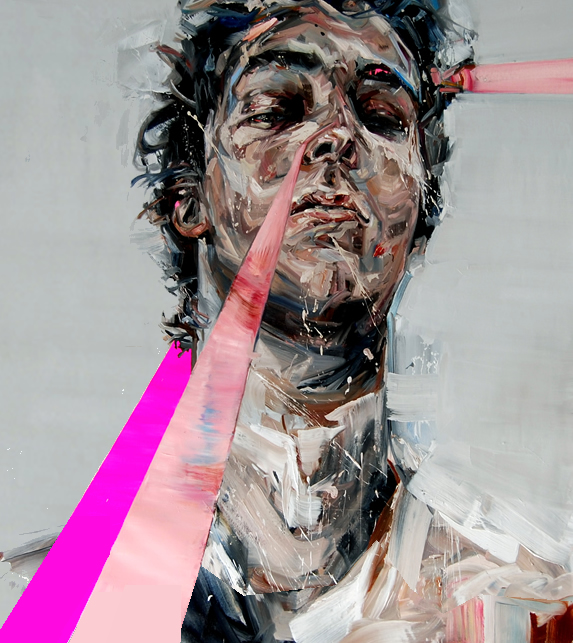 Beams the Mannerist
The Opposite of Intention
Pink Study 1
It Ain't Divine
Hold
The Silence Consumes Every Move
The Tide
King Is Dead / Long Live The King (Diptych)
Boy With A Bloody Nose
The Conversation
A Shapeless Doubt
It's Not About Love
Playtime
The Bewildered Pursuit
I Wish I had Known About This Hammer Heart
The Deafening
One Man's Joy Is Another Man's Sadness
I Can't Quite Remember But I Never Forget
A Dream Of The Sea
An Altered Peace
Thank you for making all these beautiful pieces. Someday, when I am a rich Gay man cackling in a giant house in the Hollywood Hills, I will buy one of your paintings and hang it above my fireplace, remembering fondly the first time I saw your work and how thoroughly it rocked my world.
Love,
Orlando
PS: See more gorgeous images at andrewsalgado.com. And then maybe buy something. For me.