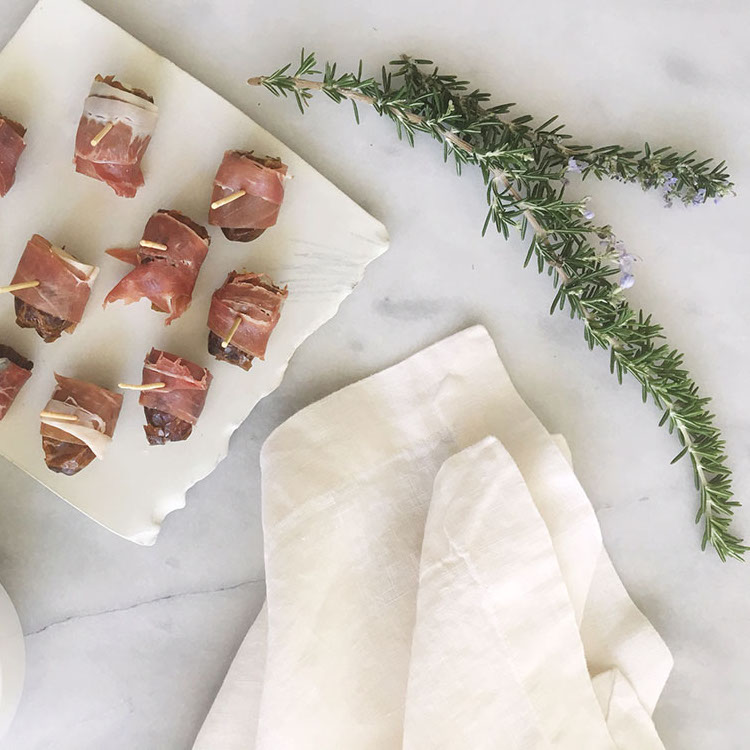 Photography by Jess Diab and Orlando Soria
Dear Party Diary,
I had the honor of being invited to a party hosted by Anna Camp, Skylar Astin (of "Pitch Perfect" fame), and American Express last week. It was in a fancy mid-century home in Beverly Hills. The party was filled with tips and tricks from Anna and Skylar about how to host a fun holiday. There were crafts, there were drinks, but most importantly, there were celebrities wandering around giving tips on how to have the most epic holiday season ever. This is the view from the pool:
Ugly, right?
There were about 500 Christmas trees, one in each room. Which is really something I can get into.
My favorite part of the party was a cooking demo by Anna and Skylar, where they showed us how to make super easy (yet still glam) appetizers. Look at them being all cute, coupley, and canoodly!
I was so into their quick-n-easy wrapped dates recipe that I decided to try it out in my own kitchen. It really is the easiest recipe on earth. But because it's hand-assembled, it will make your guests feel like you are as famous and glamorous as Anna and Skylar.
The sweet/salty combo is what makes these so delicious. And they pair perfectly with a sparkling glass of champagne.
The recipe literally doesn't call for rosemary, but sometimes I like to just throw rosemary around the kitchen so I can enjoy its fresh fragrance and a nice pop of green.
I'll def be shoving these tantalizing treats into my family members' faces on Christmas eve and I can't wait to eat a few pounds of them myself. If you're looking for a simple, seasonal recipe that takes like zero effort, try these. And if you're looking to make your celebrations sizzle, check out American Express for more epic inspiration.
Love,
Orlando
This post was created in collaboration with American Express. All ideas and opinions expressed are genuine and my own.