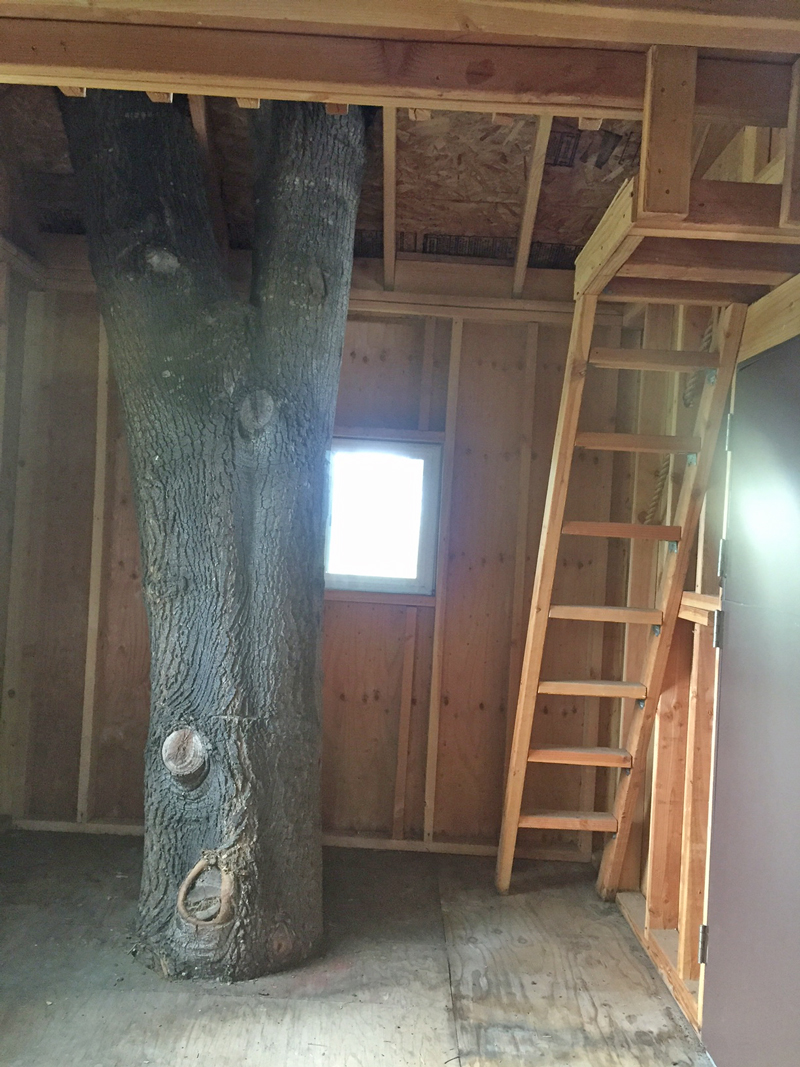 Header Photo by Bethany Nauert Courtesy Homepolish
Dear Reader,
One time I went to summer camp. My mother had this idea that it would be super fun for my sister and I to go to art camp. She'd always wanted to go to camp as a kid but never had the chance. In the grand tradition of mothers trying to do nice things for their kids, of course summer camp was the worst experience of our young lives. Unbeknownst to us, the camp was run by religious zealots and all the campers were rabidly insane. A few memories are kids telling us we were going to hell because we weren't Christian, throwing up from the heavily processed camp slop, and having a camp counselor throw a cross at me. Like not just a T-shaped object, an actual religious cross. Needless to say I never went back to that camp and my sister and I remember it with fond terror.
If you'd like to picture what our camp experience was like, the closest thing that comes to it is Wednesday and Pugsley Addams experience at Camp Chippewa in "Addams Family Values." Yes, everyone was basically that Amanda girl you want to punch. Anyway, why am I talking about this? No reason. Actually I guess it's because I just saw the above picture of a treehouse and that made me think of outdoorsy things, and that made me think of camp, and that made me think of punching Amanda from "The Addams Family."
But that's totally NOT what I'm here to chat with you about today. Today is the most important day in your life because it's the day I announce my participation in the One Room Challenge. Don't know what that is? ME NEITHER! At least I didn't until recently, when they asked me to join. Basically, it's a collaboration between twenty bloggers. Over the course of six weeks, we will all makeover a room from start to finish. To prove that this is, in fact, a real event and not just a phantasmagorical hallucination on my part, here's a logo:
See?!? I'm not lying.
So what room do I plan on challenging? Well I'm glad  you asked! Here's my one room:
You guessed it. IT'S A TREEHOUSE, BOI! The kind of treehouse I would have murdered for as a child. It belongs to some clients/friends of mine that live in a TOP SECRET LOCATION in Southern California. They constructed it a few years ago and since it's pretty much been like any other treehouse. Raw plywood walls, barebones, filled with memories and childish laughter. Okay, that part about the childish laughter was scary. Sorry. (Literally the most terrifying thing in the world is children laughing in the dark, AMIRIGHT?).
The only accessory the treehouse has is this set of antlers I bought for above the door. You're welcome, Treehouse!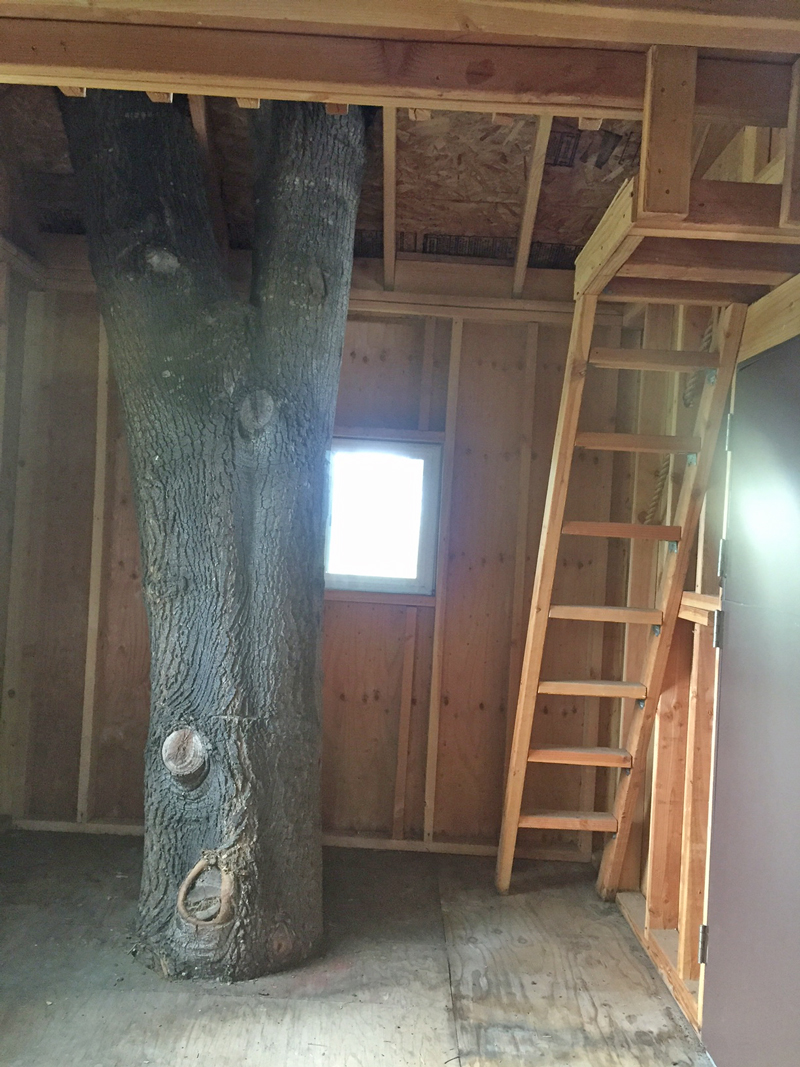 There is SO much opportunity inside. This is definitely the first room I've ever designed that has a tree trunk PIERCING THROUGH ITS CENTER.
This room has some good foundational elements: great windows, a wonderful view, a loft-like feel. But obviously it's lacking in some of the finery that one might expect from a treehouse designed by a Homepolish designer.
Ugh, I just wanna get in there and hug that tree so hard.
There's even a little space for sleep/lounging that will be part of the makeover.
Like my emotional state on a daily basis, everything in this room is really raw right now. My plan is take this place from nasty to rhinoplasty in six weeks. How will I do this? I'm not telling you. Well, not now anyway. That'll come out over the next few weeks as I work with my clients and their kids to figure out exactly what should go in the space, what to do with the walls and floor, etc. I'll be posting about this every Wednesday until May 11, when the final reveal will be featured here and on Homepolish Magazine. After that, I plan on moving into this treehouse because by that point it will be nicer than my house. HASHTAG VICTIM.
It's going to be so good your eyeballs will pop out their lil sockets.
BUT WAIT THERE'S TOTALLY MORE!
You can keep up with the progress of my One Room Challenge cohorts by clicking on their links below. Make sure to check out all of their projects, but also make sure to be the most excited about mine and to find mostly faults with theirs. Just kidding. Not really.
Love,
Orlando
ONE ROOM CHALLENGE PARTICIPANT LINKS:
• Claire Brody • The Curated House • Design Manifest • Driven by Decor • Honey We're Home• Hunted Interior • The Makerista • Making it Lovely • My Sweet Savannah • Pencil and Paper Co.• The Pink Clutch • Savvy Home • Simplified Bee • Sketch 42 • Jill Sorensen • Hommemaker • Thou Swell • The Vault Files • Waiting on Martha • The Zhush • Media Partner House Beautiful