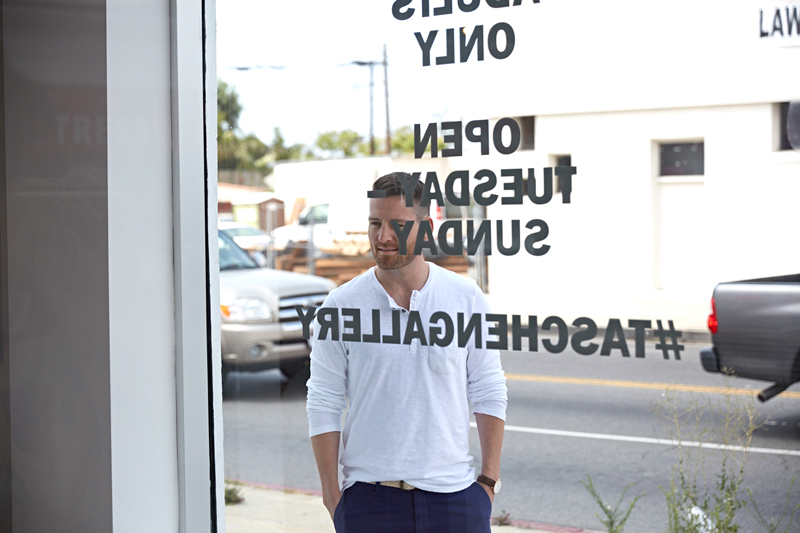 Photographs by Daniel Collopy, Book Photography by Paula Forbes courtesy Eater
Dear My Dirty Apartment,
I'm always on the lookout for startups/companies that are working in the same sphere as Homepolish, working to make life more enjoyable and making services accessible to people who might not otherwise be able to find them. So I was excited when Homejoy, a company that connects clients with excellent cleaning professionals, challenged me to participate in their More Spring campaign. Basically, the concept behind this campaign is what you can do with the extra few hours you gain from having someone clean your house. So for the challenge, they sent on of their lovely cleaning professionals (a lovely woman named Miriam) and asked me to document what I did with the three hours she spent cleaning. I'm terrible at quantifying my time, so I was especially curious what I could get done in three hours.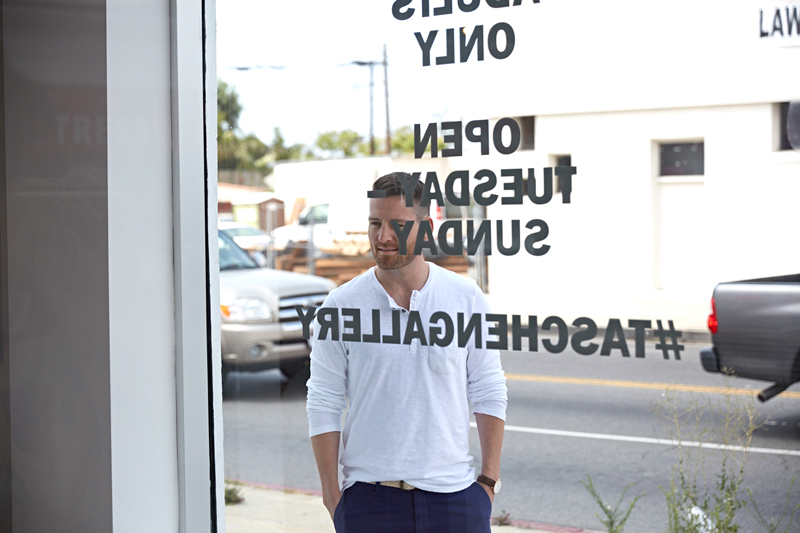 To be honest, this challenge actually filled me with internal strife. Life for a blogger isn't easy, because basically anything you'd think to do has already been done and I'm convinced that if this post was just photographs of me sipping lattes with perfect hearts carved into their foam everyone reading would just barf all over the computer and never read this blog again. Sometimes being a blogger is weird, because you want to share things with people that are exciting and aspirational, while also realizing that stuff can be totally annoying and off putting and lame.
So for this challenge I decided to actually just document what I did while Homejoy cleaned my place. Which was mostly just exploring the neighborhood where I live, which I never do and am feeling more inclined to do lately since I'm moving to Silver Lake in August.
I live in Hollywood Hills West, which is sort of like Hollywood, sort of like West Hollywood. It's close to the design shops on Beverly Boulevard, which I love browsing but never make the time to visit. One of my favorite shops in this area is Inheritance, which sells a collection of the most amazing, strange, and entrancing vintage items you'll find.
At Inheritance I chatted with Michael, the shop's owner/curator and picked up this cook book for my boyfriend:
I've been trying to cook more from recipes (instead of just throwing random ingredients into a pot like a Disney witch like I normally do). Also a main motivator is to impress my French boyfriend by pretending I know anything about French food. This cook book also has beautiful photography so it was impossible to resist.
Next, I stopped by Gibson, another of my favorite vintage wonderlands, run by LA Design icon Gary Gibson. He's an amazing designer with a furniture line, a design studio, and this gorgeous shop filled with vintage curiosities and select pieces from his line.
I snagged a few accessories for a Homepolish client and chatted with their awesome team about how obsessed with their store I am and how I stand outside the windows every night nostril breathing and staring in, wishing I could own everything.
A fun fact many people don't know is that my first job in LA was working as a graphic designer for Jonathan Wright and Company, a wonderful letterpress stationery company on Beverly Boulevard. I still go in all the time to buy cards, which is one of my favorite things to do because there's nothing more fun than getting a glamorous, beautifully designed greeting card (especially if it's letterpressed).
While at Jonthan Wright, I found a piece from my friend Jen's accessories line (Bando) so I did a shameless plug for it.
Then I forced the poor, defenseless woman working at the shop to wrap the book I bought at Inheritance. They have the most lovely wrapping paper there so go there if you ever need anything wrapped. The wrapping will trick the gift's recipient into thinking it was way more expensive than it actually was.
Because no fun day is complete without a bottle or rosé, I snagged a bottle (and a quick coffee) at Stirmarket. It opened a few months ago and is kind of exactly what LA needs. Just a casual, inexpensive bistro where you can hang out and not feel like it's so loud you're ears are going to start bleeding from the pain of listening to some girl sitting next to you screaming about how she hates her babysitter.
Stirmarket kind of reminds me of Shed in Healdsburg, which we always visit when I visit my family up in Sonoma County.
I stopped at a little streetside nursery on the way home to snag some succulents to replenish the dying succulent arrangement on my coffee table.
As you may know from reading this blog, I love succulents. And I love having them indoors. But a fun fact about succulents is that they don't really like living inside. They want to be free. So usually they die after about four months and need to be replaced. I know this sounds mega wasteful, but I think it's actually a good alternative to cut flowers (which last only a few days) if you want to have something living inside. Anyway, as you can see my succulents needed some primping, so I got rid of the dead ones and trimmed the ones that still had some life left…
My upstairs neighbors are kind enough to let me use their terrace for my gardening needs. A sad fact about apartment living is that it's often difficult to repot plants inside because it makes a huge mess (which would have negated the benefit of having Homejoy come in the first place).
I'm not gonna lie, it's extremely rewarding to come home after a day of work to find your place magically clean. As if some fairy godmother had been there while you were away just so you could come home and luxuriate in the cleanliness. I don't want you to think I'm being obnoxious here, I've never been able to afford a housekeeper and it's definitely not something I'm used to. So it was particularly luxurious to come home and find my place so sparkling. And it was amazing how easy it was to set the whole thing up (you just use an app or schedule through their website, it's like calling an Uber).
As you probably know, I'm a secretly paranoid person. So having a stranger come into my house to clean is fraught with anxiety. What if they steal my underwear? What if they use terrible cleaning products that smell like petrochemicals? What if they take a chainsaw to my wall to protest the decor? Luckily, Homejoy background checks all their cleaning professionals and they have to maintain stellar client reviews, so you don't have to worry that you're going to be murdered when you get home. You can also specify preferences and special requests, like laundry service add-ons, and non-toxic cleaning supplies (so you don't come home and immediately die of asphyxiation from the fumes).
So, to summarize, what can you do in three hours? Well in my case I waddled all over the Beverly Boulevard design shops, picked up a gift for my beloved Frenchman, got it wrapped, grabbed some accessories for a client, bought succulents, planted them, and (just barely) had a moment to guzzle a glass of wine. Don't those succulents look WAY better?
Love,
Orlando
PS: Tune in to Homejoy's Instagram account tomorrow (Thursday, April 30). I'm doing a takeover with more pics from my More Spring Challenge and hopefully some funny captions…
PSS: If you're interested in checking out Homejoy, you can get $25 off by signing up here: www.homejoy.com/hommemaker 
This post is sponsored, and was created in collaboration with Homejoy. All the opinions expressed are genuine and my own. Please support the sponsors that make content on Hommemaker possible.