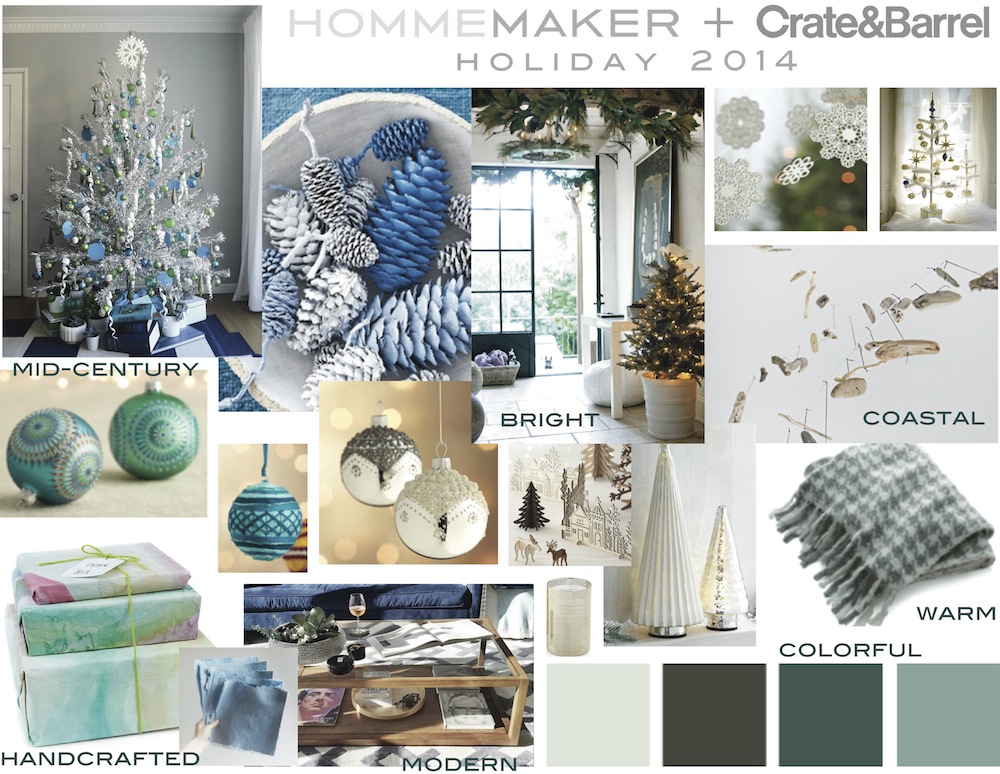 Photograph by Daniel Collopy
You Guys,
Something is happening on Wednesday that is going to make your eyeballz explode out of your head, bounce off the wall across the room, and then plop back into your eye sockets just so that you can look at what's happening on the internet. What's happening on the internet is the Crate and Barrel has chosen me to be one of their inaugural Holiday Bloggers this year. For the next few weeks, Crate and Barrel will be featuring the amazing work of seven of the internet's most creative writers, who will be covering everything from cooking, to crafting, to cocktail-making, and decorating (that's where I come in). My fellow bloggers are:
⋅ Camille Styles  from camillestyles.com
⋅ Cassandra LaValle from Coco + Kelley 
⋅ Jeanine Donofrio from Love & Lemons
⋅ Jordan Ferney from Oh Happy Day
⋅ Victoria Smith of SF Girl By Bay
If you know these blogs, you know I'm a garbageperson next to all these writers, so my selection as a Crate and Barrel Holiday Blogger is an extra special Christmas Miracle. My post goes live on Wednesday November 19th. In it, I'll show you how I'm decorating my home for the holidays this year. I'm going for a beachy, warm, Californi-inspired Christmas filled with blue, green, silver and gold. Here's my mood board: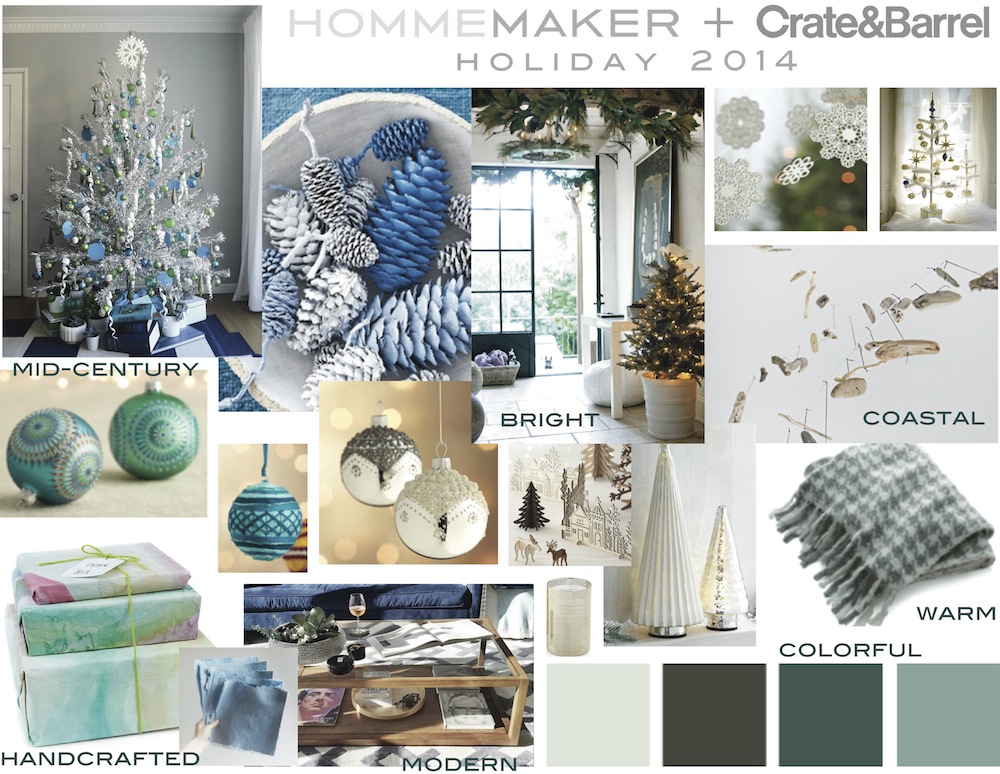 So make sure to read the blog November 19th. OR CHRISTMAS WILL BE RUINED FOR EVERYONE.
For more information on my upcoming post and the rest of the Holiday Bloggers, check out the Crate and Barrel Holiday Inspiration site.
Love,
Orlando
This post has been sponsored and made possible by the lovely people of Crate and Barrel.