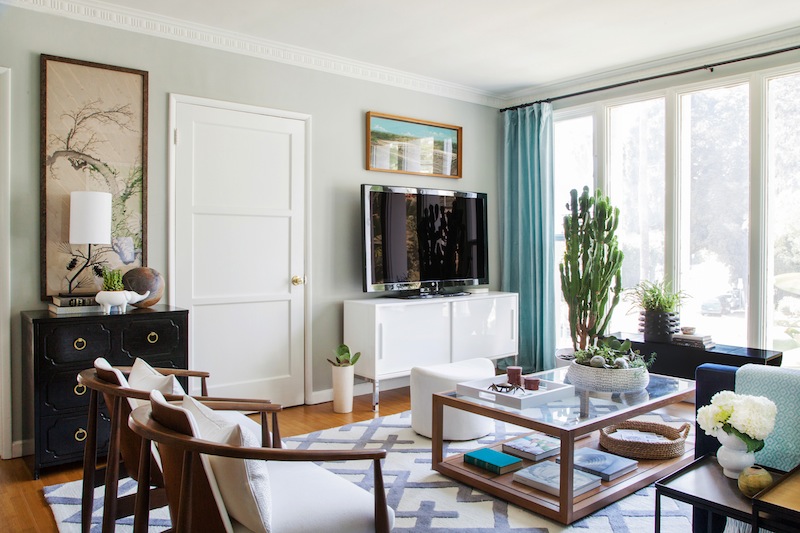 Photographs by Sean Gin Courtesy Homepolish
Dear People Who Are Excited For Halloween To Be Over So We Can Start Writing Letters To Santa Asking For Stuff,
Christmas came early for me this year because LOOK AT MY NEW(ish) living room! In celebration of the fun updates I made in my home, I wrote a potpourri of posts, the first, most riveting one for Emily Henderson's lovely site and the second, more sobering and hard-hitting one for Homepolish Magazine.
Highlights include:
This luscious new coffee table from Crate & Barrel.
This saucy side table, also from Crate & Barrel.
AND THIS MESMERIZING RUG FROM RUGS USA!!!
But wait SHHHHHHHHHHHH! There's more! You can win the same rug I have. Homepolish & Rugs USA have teamed up to give one away to someone special (hopefully you but if not you your mom or someone you know so you can go over and snuggle the rug when he or she is not around). Enter here!
But wait there's even more MORE:
Post on Style By Emily Henderson >>>
Post on Homepolish Magazine>>>
Homepolish + Rugs USA Giveaway>>>
OKAY THAT'S IT THE END I LOVE  YOU.
Orlando