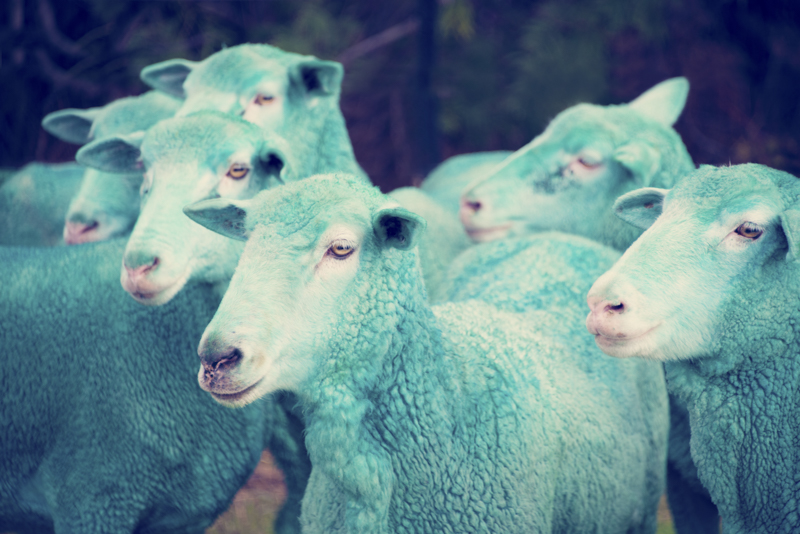 Photographs Courtesy Gray Malin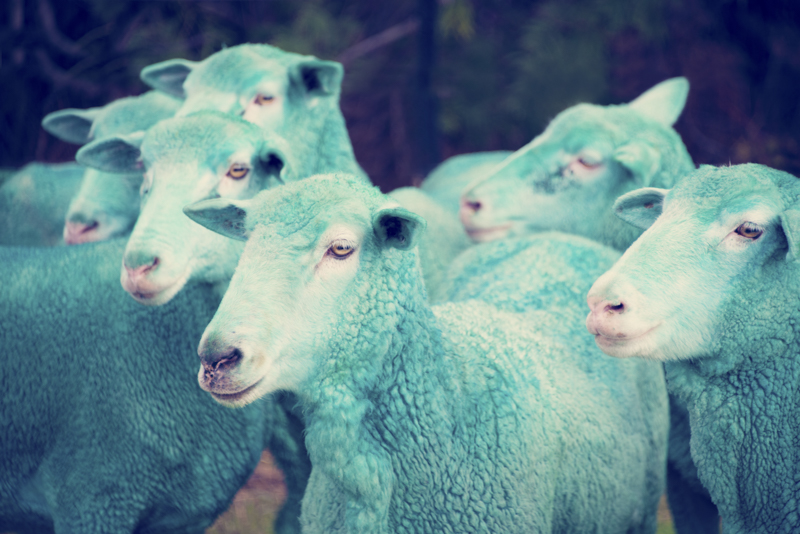 Dear Gray Malin,
You may remember yourself from the glamorous One Kings Lane home makeover we did together months ago, where we first met and became friends. I remember you from all the wonderful photos you take that are like candy for my eyeballz. Your newest body of work is an extremely fun project called The Dream Series. It's a surreal, beautiful series featuring hypercolor sheep in the gorgeous Australian countryside, waddling around, being themselves, not caring what anyone else thinks. Don't be scared, the dyes Gray used are totally harmless, vegetable-based pigments that wash off with water. The sheep were all "I didn't even feel that."
The series was inspired by a story Gray read several years ago about a Scottish sheep farmer who colored the fleece of his flock in an effort to deter thieves who had been regularly thieving his sheep at night. This practical use of color to maintain the safety of the sheep sparked the idea to use it to turn the flock into a colorful collective of multicolored fuzzballz, representing individuality and freedom. Check out the images:
You can check out more of the images from the series and see the adorable video about how it was made on Gray Malin's Website.
Oh, and 20% of the proceeds of this series is going to the Make-A-Wish Foundation (remember Bat Kid?) so buy up!
Love,
Orlando