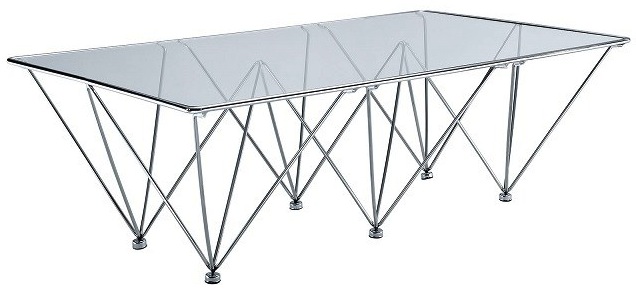 Photographs by Tessa Neustadt with Additional Photography by Sean Gin, Courtesy Homepolish
Dear Kelly Oxford's Weird Looking Cats,
Have you heard the news? Kelly's new house is finally furnished and ready for scratching! After months of texting and mutual whining to each other about everything, Kelly and I wrapped up the project a few weeks ago and I'm super stoked with the results.
My favorite thing at her house, which I am def getting made for my own place, is this triptych by Erika Gragg. Erika and I have been close friends since college and I've always been a huge fan of her work, so I was stoked to be able to commission her to create something for Kelly's happy, bright space. Bringing original art into a space is the best way to make it personal and unique so if you know any artists, buy stuff from them! (Or, better yet, from Erika).
I'm pretty much obsessed with these chrome and glass coffee tables we snagged from Apt2B. Because Kelly's great room is so enormous, I needed two to fill the space between the sofas. You might be freaking out that I paired them with brass side tables and brass legs, but I am a huge fan of mixing metals. I believe in diversity and integration. If you disagree with me, you're a racist.
This root ball table from AllModern really makes me mad. Mad that I don't own it and made that it's not 1970, a time when people really knew how to appreciate an organic wood coffee table.
These little cube sculptures made by my friend Ben Medanksy fill my heart with joy and bewilderment. If you don't know Ben's work you have to check out his site (also a great place to buy my Christmas gift HINT HINT). You'll notice his work scattered throughout the rest of the house.
Those banana pillows, RIGHT? They make me so happy. I saw the fabric downtown and instantly knew I had to make them into pillows for Kelly. Those Issey Miyake-inspired pleated throws from West Elm are kind of the bomb, and totally affordable ($29).  Those brass circular side tables are from Revitaliste and every time I go to Kelly's I say "WHY AREN'T YOU LOSING YOUR MIND OVER THESE???" and she's all "I AM LOSING MY MIND CAN'T YOU SEE???"
These Copper Barstools from Blu Dot are 100% the bomb.
These rugs from Rugs USA helped make each area (TV/lounge area, sitting area, and dining area) distinct from one another.
That pouf pretty much makes my life complete. Kelly and I found it at the flea market. At first, we weren't sure about it because it had gross upholstery and needed a mega makeover. But then, some ANNOYING GIRLS started looking at it and both of us were immediately outraged "GET AWAY FROM OUR POUF!" As soon as they left we swooped it up and ran for the border.
The dining nook got some love with a new saarinen table, Eames chairs (in a color called "Pickle" HAY) and an amazing "Les Oiseaux" (The Birds) poster. I wanted to keep it light and airy in there so I added sheer white drapery from Barn & Willow.
You can check out the rest of the images of this project and get all the resources by reading my piece on Homepolish Mag.
BUT WAIT THERE'S MORE!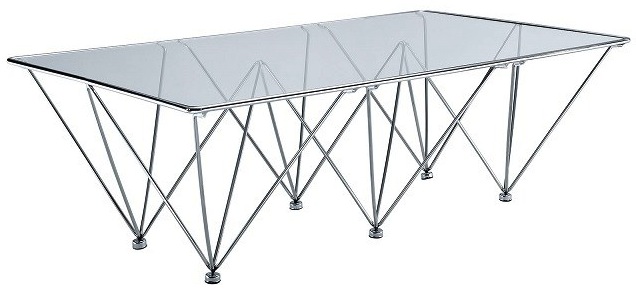 You can enter to win this awesome coffee table, courtesy Apt2B and Homepolish!
ENTER HERE (Giveaway ends September 25)
BUT WAIT THERE'S STILL MORE!
Just kidding! No there isn't. But make sure to read the whole Homepolish Mag piece (it's RILLY good!).
Love,
Orlando