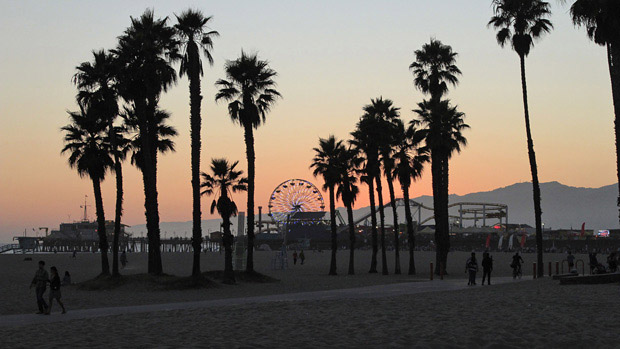 Dear Diary,
I awoke yesterday in terror, the same kind of terror that fills my hummingbird heart every Monday morning, as I realize I didn't work enough over the weekend and I'm already behind and my whole life is going to be like this and then I am going to die and then I'll be like "why did I waste all my waking life in terror?" And then I realize I should calm down so I try to calm down and that stresses me out. Did you know there's something called "Meta Stress" where you get stressed out that you're stressed out and that stresses you out even more? I didn't but then my friend told me about it this weekend and it explained my entire childhood.
So yeah, I was having one of those Meta Stress moments today and of course some of my stress came from the fact that I haven't written a blog post in forever and how my blog is important to me and making it a priority is a huge goal for me. Anyway, then I was like "What should I write about?" And then I was all "Why don't I write that obnoxious post I've been meaning to write forever about the annoying things New Yorkers do when they visit LA?" And so I am. And I'm already feeling so much better. I got this idea for this because half my friends still live in New York and they come out here to visit all the time. When I go to New York, tourists stop me on the street to ask for directions because I walk with a purpose and I seem like I know what I'm doing (full disclosure: I never do). When my friends come out here they look like deer in the headlights. It's time for everyone to get with the program and figure LA out. Or stay home forever and leave us to stare at palm trees whilst getting lung cancer from the flower-scented smog we inhale every day.
Before I begin I'd like to state for the record that I love New York City and that I grew up staring at Yosemite Falls reading The Andy Warhol Diaries and dreaming about moving there. I moved there the second I graduated from college, spent years there, and loved it. This is not one of those New York vs. LA opinion pieces. Okay it totally is. Admit it, you love those. As played out and lame as they are you always want to read them. And why is that? Probably because they bring to light characteristics that you for some reason want to identify with. Like you want to see yourself as the hardy, enlightened New  Yorker, or the carefree, romantic Californian. Whatever, we all know that everyone everywhere is the same and that the Real Housewives franchise has ruined everything for everyone in the whole world by making us all into the same materialistic robots that are totally okay with Crypt Keeper plastic surgery and conspicuous consumption. So deal with it and read this list of the most annoying things you could possibly do as a New Yorker visiting Los Angeles.
Here we go!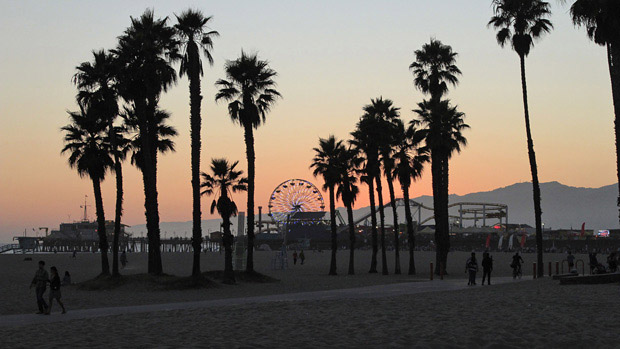 1. Staying on the West Side.
We get it. You want to hang out at the beach. But seriously, no one lives on the West Side and no one wants to come and visit you there on a weekday. A friend of mine recently came to town and was all "Do you want to meet me for breakfast in Santa Monica?" That's essentially the same as asking someone to join you for breakfast in White Plains. No thanks. Go fall down some stairs.
2. Not renting a car.
Coming to LA and not renting a car is like going to New York and refusing to take cabs or the subway. But worse. I don't show up to your city and ask you to carry me around everywhere. This is not Driving Miss Daisy and I am not Morgan Freeman. Choosing to be carless in LA destines you to be stuck, bored, and frustrated. And then you'll complain about it. And then everyone will hate you. Especially me.
3. Talking too much about In-N-Out.
Why is In-N-Out the only thing about Southern California people from the East Coast know about? You don't spend all your time in New York wondering where you can track down some paper-thin hormone fed beef-adjacent product. So why are you doing it here? Also, knowing about In-N-Out doesn't make you seem cool. It makes you seem like you went to college with someone from Tarzana who had nothing better to do than go to In-N-Out and then talked about it too much in college, thus making you think it was a legitimate part of California culture. Canadian singer Joni Mitchell, New York Traitor Joan Didion, and Massachusetts-bred Ed Droste – those are staples of Californian culture even though we shouldn't technically take credit for any of them. Now excuse me while I go retrieve my monocle that just fell out while I wrote that.
4. Being like "Oh my god everything here is so far away!"
Yes, everything in New York is geographically very close to everything else and that makes it seem convenient. But did you ever notice that all the cool stuff is in Brooklyn? And that all your friends live in totally inconvenient places that take forever to get to? Whenever I'm in New York it takes me 40 minutes to get anywhere. Driving 30 minutes to get to Los Feliz is the same thing. Except you don't have to touch a dirty e. coli subway pole the whole way there while watching a mom eat hot dog, dripping mustard all over her screaming newborn subway baby.
5. Calling everyone in LA superficial right before asking to be taken to restaurants where you are guaranteed to see a celebrity.
Stop judging us then making us do lame stuff in the hopes that Jessica Alba will be there. We don't care about celebrities because they are as common as rats on a subway track and we don't want to go to the lame douchey places where they allegedly hang out because we are decent human beings with souls.
6. Pretending like you don't know how a map works.
Don't be like "Hey! I'm in Rancho Cucamonga. Is that far from you?" First of all, no one knows where that is. But also, unless you're my parents who are literally the last people on the planet clinging for dear life to their dumbphones, you probably have access to a map that can tell you that you're super far away and that nobody loves you. "Not understanding distances because everything is so spread out here" is not an excuse.
There's something weird about this to me. The people I know have been all over the world and yet as soon as they get to LA their ability to try and understand a new landscape disappears. When Angelenos come to New York we act like we live there. When New Yorkers come here they act they are on a strange, mysterious planet where nothing makes sense, where everything is bewildering. Pull yourself together! Being befuddled is only cute for like two minutes, then it's just annoying and makes everyone want to murder you. It's likely that you studied geography in fifth grade and can figure out geographical proportions. Or you can literally ask your phone or Google maps how long it takes to get from point A to point B. Thank you.
7. Making me go to The Grove on a weekend or Beverly Hills ever.
Yes The Grove changed American commerce forever and is a fascinating study on how our middle class is obsessed with the idea of living in a 19th century European village but you can't make me go there on a weekend. It's literally hell and makes me want to die. Also, everyone knows that Beverly Hills is the worst place on earth and you asking to go there only reveals what a horrible disgusting person you are.
8. Being all "Oh you LA people and your crazy trendy food fads." 
Duh. Have you looked around New York? Everyone there is a FREAKSHOW about their food. I will admit that you guys have some serious issues with figuring out how to make a salad or find an appetizing avocado, but the food scenes in the two cities have homogenized over the years and now the menus everywhere kind of look the same (Sidenote: If I hear the phrase "farm to table" one more time I am going to jump into a volcano. Like where else would the food come from? "Biochemical Lab to Table"? "Farm to table" literally means "at some point or other at least part of this meal was in some sort of farm, where it was probably pumped with fertilizer and coated in pesticides." It's like when they put "all natural" on fruit snacks for kids when really they are made out of corn syrup and rabbit bones. Everyone needs to stop being fooled by dumb catch phrases. See also: "artisinal.").
9. Pretending that people in New York are as hot as people in LA. 
Yes, we all know that New Yorkers dress better than Angelenos and that LA people dress like mall trash. But you have to admit that everyone here is hot and has a perfect body and that is terrifying and oppressive and awful and makes our lives so much more difficult than yours and that we are really just victims in all of this. I get it, there are models here and there in New York. But you're not constantly forced to be half naked next to them as they float around being perfectly perfect all the time. Like if you accidentally eat a whole pizza alone one night you probably don't have to worry that you're going to be trapped at a giant glamorous pool party tomorrow with people who look like the guy above (who is a friend of mine, whose body I resent completely in a Jenna Maroney "Don't stand near me" kind of way).
10. Being all "Oh my god everything here closes so early!"
We get it. Stuff in New York stays open late. But somehow, people here aren't, like, freaking out every weekend that our bars don't stay open until 4. If you have a drug problem and you need to stay up forever, dancing and dancing so you can convince yourself your life has some kind of meaning and that you are somehow more capable of experiencing true joy than other people, there are like a hundred after parties you can go to. So go to them, and leave me alone.
I hope that these tips have been helpful for you and that you are adequately terrified about your upcoming trip to The Golden State. Thank you.
Love,
Orlando
Images: Angeleno Living, Love, LA Times, Fashion Squad, Fora, Flikr, Wikipedia, Steamy Kitchen, Kyle Krieger Instagram, Wikipedia.