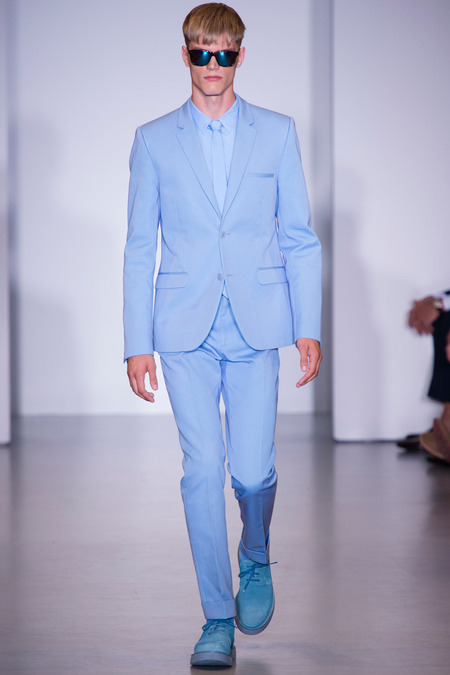 Dear You,
I've been absent for a while, sorry! I have a super good explanation but I can't tell you about it yet because it's top secret… In other news, do you spend hours every day wishing all of your clothing combined your love for of the gorgeous sky with your love of geometric shapes? Well, thankfully, Calvin Klein has answered all your prayers with this glamorous collection of ridiculously colorful landscape v. graphica sweaters. Check it out.
Calvin Klein Spring 2014 Menswear Collection
I pretty much feel that these were designed specifically for me. And I want all of them. See the rest of the collection at Style.com.
Love,
Orlando
PS: Remember when Calvin Klein dated this 12-year-old model? I do. And I miss those days.