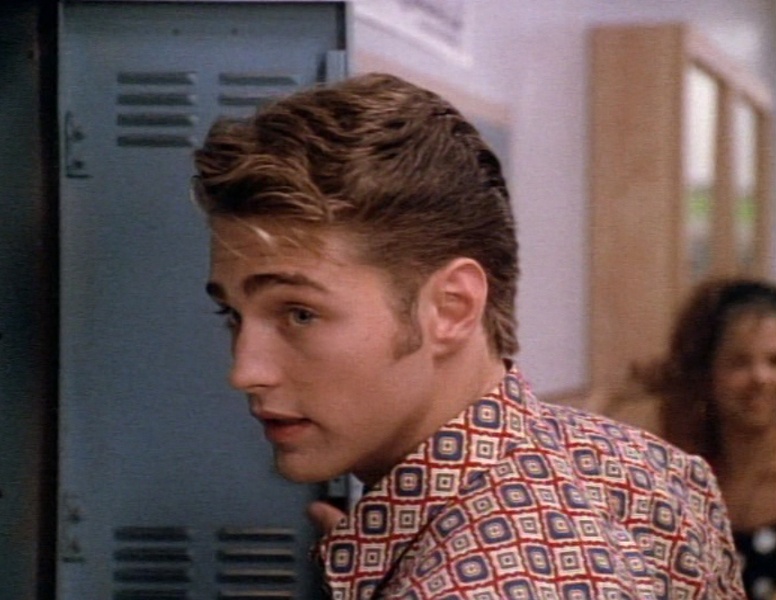 Dear Diary,
Sometime last year, I remember hearing that camo was back. "Camo" as in camouflage. I found this news infuriating, as I had just thrown away my camo thermal shirt the week prior, having decided it had its heyday in 2007 when I bought it, and I was over it. But this is the thing with trends, one minute everyone is all about them, the next they're over it and you look like you're wearing something totally lame and outdated. And now that information spreads so quickly, trends leave us and come back and leave us come back faster than ever before. So by the time you get back from work, the thing you were wearing that was totally on trend has already gone from trendy to outdated to retro to trendy again. It's kind of annoying, but also a reminder that you shouldn't follow trends. You should just buy stuff because you like staring at it.  That being said, there are some trends that came back way too soon that I just can't get over. Below is a few that have sparked my attention.
1. CAMO
What's the deal? Two years ago camo was a relic of Abercrombietimez (see below), when everyone wanted to be all butch and whitebread. You could only find it on lame cargo shorts and ugly jackets. The whole all-American military look was out. But now all the sudden we've forgotten that our country wasted a ton of money on a pointless war and we're all into camo again. I think it's a cute pattern and I like green, but I'd definitely not spend any real money on it. It's going to be dead again in 6 months. Sorry Valentino (they've been putting camo on everything).
And there's The Sartorialist, the baddest ass guy in the world:
Below are some camouflage finds you must buy. (Not really).
Camouflage Pants, Topman, $70
I'd totally wear these. Begrudgingly. And secretly like it. I'm so conflicted.
Camouflage Bag, Want Les Essentiels de la Vie & Nick Wooster, $695
Cardigan, Valentino, $1150
Because, why not spend $1150 on something that is going to be totally out of style by summer?
2. FLORALS
Floral patterns are a 90s throwback trend I could definitely get into. Mainly because it's so gross and obnoxious and overtly-feminine. Like me as a high school student. Also, I love this ugly jacket (sorry):
Crazy Jacket, Balenciaga, $1535
Floral Shirt, Topman, $55
This faded print looks like the wallpaper you'd imagine in the brothel in East of Eden.
Floral Tie, Topman, $10
Hey tie, you look like a barfy Laura Ashley duvet from the 90s. But in a good way. I love you.
Floral Drop Crotch via FasionIndie
I hate it when I see people wearing ugly clothes and they still look totally good. If I could pull it off, I'd totally rock this outfit. Except those dumb shoes. Those can run off a cliff and die.
3. HAMMER PANTS
I love this drop-crotch pant trend. Mainly because it isn't flattering on anyone. I love it when people are willing to wear something that gives them diaperbody. I honestly think hammer pants are really cool. I bought some last week. My boyfriend saw me wearing them and vowed to never touch me again. They are literally the LEAST sexy thing in the world. But sometimes you have to choose between being sexy and being cool. And I'd honestly always prefer to be cool.
Drop Croth Pants, Skingraft, $207
These are a great basic. Wear them to the mall, to the gym, to Chipotle, and to your  thereapists's office.
Drop Crotch Pants, Etsy, $240
4. NEON
Anyone who has met me knows I love bright colors and neon. When I sleep at night, most of my dreams look like Nickelodeon tween shows from the 90s. Thus, I accepted the neon color trend when it happened in the early 90s, the late 90s, and now again in 2013.
How much do you hate Brad Goreski? It's like his job to run around being adorable and stylish. (See above and below). And he has embraced neon colors by wearing them as accents.
Current luxurious neon offerings include the following:
Highlighter Bracelet, Luis Morais, $675
Highlighter Pans, Gant by Michael Bastian via TheDenimGuy
Neon Soccer Trunks, Charlie, $150
Warriors of Radness Spring/Summer 2013
5. JAMES DEAN HAIR
In the 90s, everyone wanted to pretend it was the 50s. James Dean was raised from the dead via his hairdo on Brandon Walsh. But if you look at this year's GQ Hairstyle Guide, ALL the haircuts look like 90s throwbacks to the 50s. See below:
All images via GQ's 2013 Hairstyle Guide
So there you have it. Five things that were trendy when I started writing this post. Then stopped being trendy because they became too ubiquitous, then became trendy in an ironic way, then stopped being trendy altogether, then became trendy again by the time I wrote this sentence. Yay?
Love,
Orlando