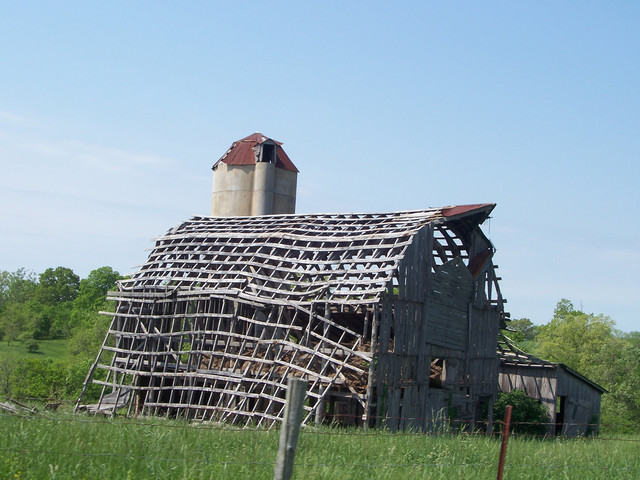 Dear Readers,
The other day I was walking down the street, minding my own business, when my friend Emily called me to tell me some exciting news. I was crossing a loud intersection (Crescent Heights and Sunset) when I heard her scream into the phone, "I bought a house!" I was both perplexed and livid, because I hadn't heard a thing about buying a house. Emily is one of my best friends, so I was mad she bought a house without consulting me first. I get very excited about home buying, and sometimes force rich people to look at houses just because I want to look at houses with someone who can actually afford them. Therefore, I thought, it was a huge affront on Emily's part to leave me out of the joy of her purchase. Anyway, she let a few minutes pass before she told me that the house she bought was a dollhouse, at which point I was totally relieved. Apparently she and my other ladyfriend Corbett had shared a cocktail and came up with the most genius idea ever: a blogger-fueled design challenge for dollhouses.
We are calling this challenge the "I'm A Giant" Challenge. After all, next to dollhouses, dollhouse furniture, and dolls, we are all giants.
Who, you ask, is participating in this maniacal challenge? Well I'll tell you:
My Boss, Friend, and Lover: Emily Henderson: www.stylebyemilyhenderson.com
Morgan from www.the-brick-house.com
Erin from www.designformankind.com
Corbett from www.girl-domestic.com
Jenny from www.littlegreennotebook.blogspot.com
Nicole from  www.makingitlovely.com
Kirsten from www.simplygrove.com
and Me www.hommemaker.com
As you may or may not have noticed, I am the only dude. So far. This is where you come in. I want as many Hommes as possible to participate. We will be sharing images from fellow bloggers, readers, and mini-enthusiasts on our blogs and will be choosing a selection to be shown in our closing ceremonies in Los Angeles in January 2012. So GIT EXCITED!
The whole idea is to create your dream house in the form of a teenie tiny dollhouse. This can be anything. It can be a crate decorated on the inside to look like a house. It can be a smashed up TV designed to look like the set of "Step By Step." It can be a ten story mansion fit for Candy Spelling. As long as it's creative, totally you, and you have fun doing it, it's perfect.
I'm basing my dream house on a long-held fantasy I've held in my heart ever since I can remember. I've always wanted to live in a building that looked like a disgusting rotting barn from the outside. Old barns are wonderful elders that have so many stories to tell. They're so humble and filled with so much history.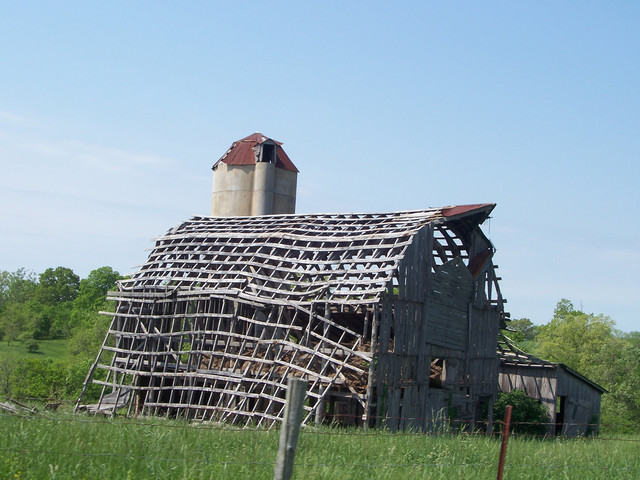 Look at this poor guy. Can't get no love.
Uggg! Those dead vines!!! Priceless. I want!
Who wouldn't want to live in there? So gorgeous (I'm serious).
This hole in the roof reminds me of Edward Scissorhands. Glamour.
So now that you think I'm completely bonkers, let me tell you what I want the inside to look like. I've also always dreamed of living in a huge New York loft. With pretty concrete floors, stylish mid-century furniture, and of course the best art collection in the world with plenty of Hedi Slimane photographs.
That's a Damien Hirst above the sofa. In Donny Deutsch's house. Not my favorite room but I love that his recent spread in Architectural Digest was all about his awesome art collection and his color pallet was very stark and mostly white.
I want these beams!
I know they're slightly played out, but I'm totally putting in one of these hanging fireplaces. I love them so. And how open this room is.
My floor-to-ceiling shelving addiction will definitely be featured somewhere.
Because I couldn't find any dollhouses that look like rotting barns, I decided to construct my own out of foamcore. Eventually, the entire thing is going to be covered with wood, plaster, fake mold, and other mini materials.
Want a sneak peak of my crazy house? Here is the basic infrastructure.
Yes, the lean is on purpose. I am a huge fan of asymmetry and it's supposed to look like the barn is falling over. I'm slightly further along than this picture indicates. I recently had my floor guys (me) come in and install some hardwood floors as well as my siding guys (me) put some siding on the house. I have been toying with the idea of doing an addition in the form of a silo because I need extra room for a kitchen, playroom, and terrace. I can't decide yet whether or not that will suit the miniature family that I'm building the house for. I'll do another post soon about my progress, but I didn't want to overwhelm you because the crazy news of this ridiculous challenge is kind of a lot to handle.
Finally, in only slightly related news, here is a picture of another miniature thing: MY BABY NIECE! (In the center):
She is the cutest and smartest baby in the whole world and if you disagree I might have to make an appointment for you. With my fist!
Now get into it, Hommes and Hommegirls, and let's rock this challenge! The deadline for completion is December 15. Godspeed!
Love,
Orlando