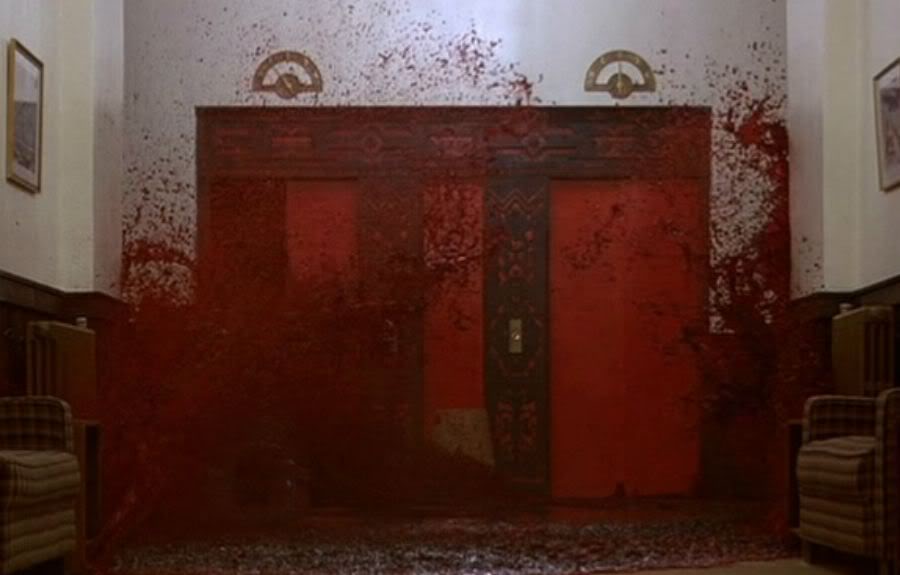 Dear Stanley Kubrick,
I went to a screening of your film The Shining at the Hollywood Forever Cemetery recently and it scared me. A lot. I've seen the movie a million times but it remains at the top of my list of scary movies. I think the main reason it scares me so much is that I grew up playing in a hotel just like the one in the film. The Ahwahnee Hotel (located in my hometown Yosemite National Park) served as the inspiration for many of the film's interiors. Because I lived in the woods and there was little to do aside from playing in the forest, my friends and I would go to the Ahwahnee and play tricks on tourists. Our favorite trick was to dress up in preppy clothes and stand in the elevator pretending to be the elevator operator. Tourists always found this unnerving because we were clearly just weird 7 year olds but for us it was a hoot. You can imagine my horror when I saw the elevator scene in the Kubrick film: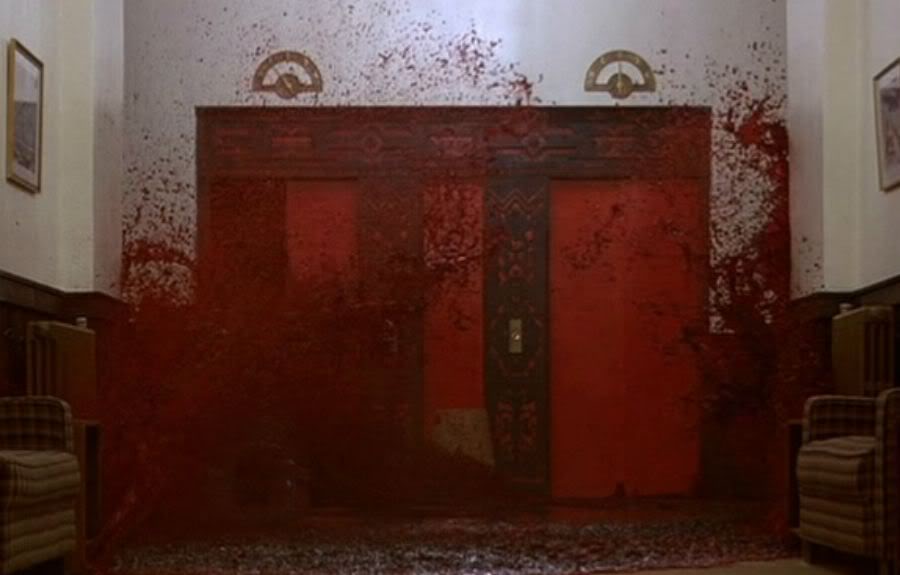 Not exactly what I remember happening in the Ahwahnee's elevator that I used to (and sometimes still do) play in:
Striking similarity, right? I'm scared.
This is Kubrick's Overlook Hotel, which is actually The Timberline Hotel in Mt. Hood, Oregon.
The exterior of the Ahwahnee looks nothing like The Overlook and doesn't get nearly as much snow.
The lounge from the film is strikingly reminiscent of the one I grew up with. Here's the one from the movie:
And here's the lobby at the Ahwahnee:
None of the fancy Ahwahnee parties I went to had scary ladies with baseball bats like The Overlook:

…MOMMY! The rest of the interiors from the film are pretty amazing. One of the reasons the film is so scary is that it is so stark and beautiful. Emptiness, apparently, is absolutely terrifying.
The hallways in 'The Shining' have carpet that is distractingly awesome.
The service corridors of the Ahwahnee (and most older hotels I'd imagine) look much like these from the Overlook hotel.
And the bathroom is so great. Totally designer, yet somehow totally lonely.
Anyway, I love 'The Shining' because it hits so close to home for me (literally, the Ahwahnee is about a mile from the house I grew up in). Someday, I want to get married (to Brad Goreski) there, and I'm sure throughout the whole ceremony I'll be expecting some scary little girls to appear and ask me to play with them. AHHHHHH!
Love,
Orlando