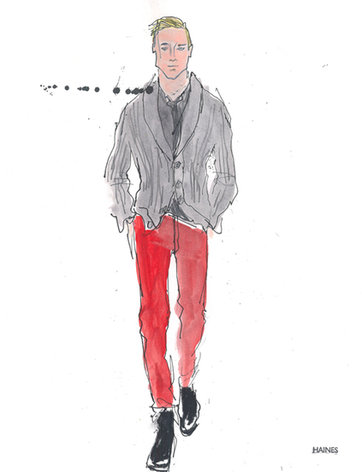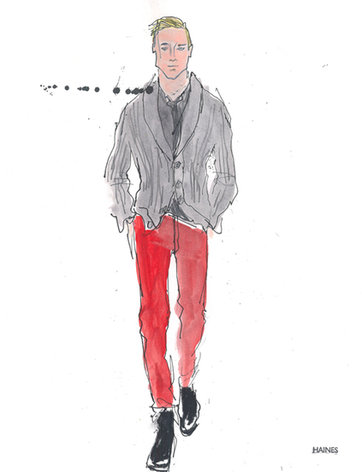 Dear Richard Haines,
I absolutely love the beautiful sketches you made that are featured in the NYT's Paris/Milan Fashion Week coverage. The drawings give a sense of the fashion, but are also tremendously appealing and sensitively rendered. They are truly works in their own right. I've always liked fashion sketches, but I kind of want to be converted into a cartoon-fashion-sketch so I can enter into the wonderful cast of characters you've created in your drawings. Lovely.
Love,
Orlando
PS: View the complete slideshow of sketches here.