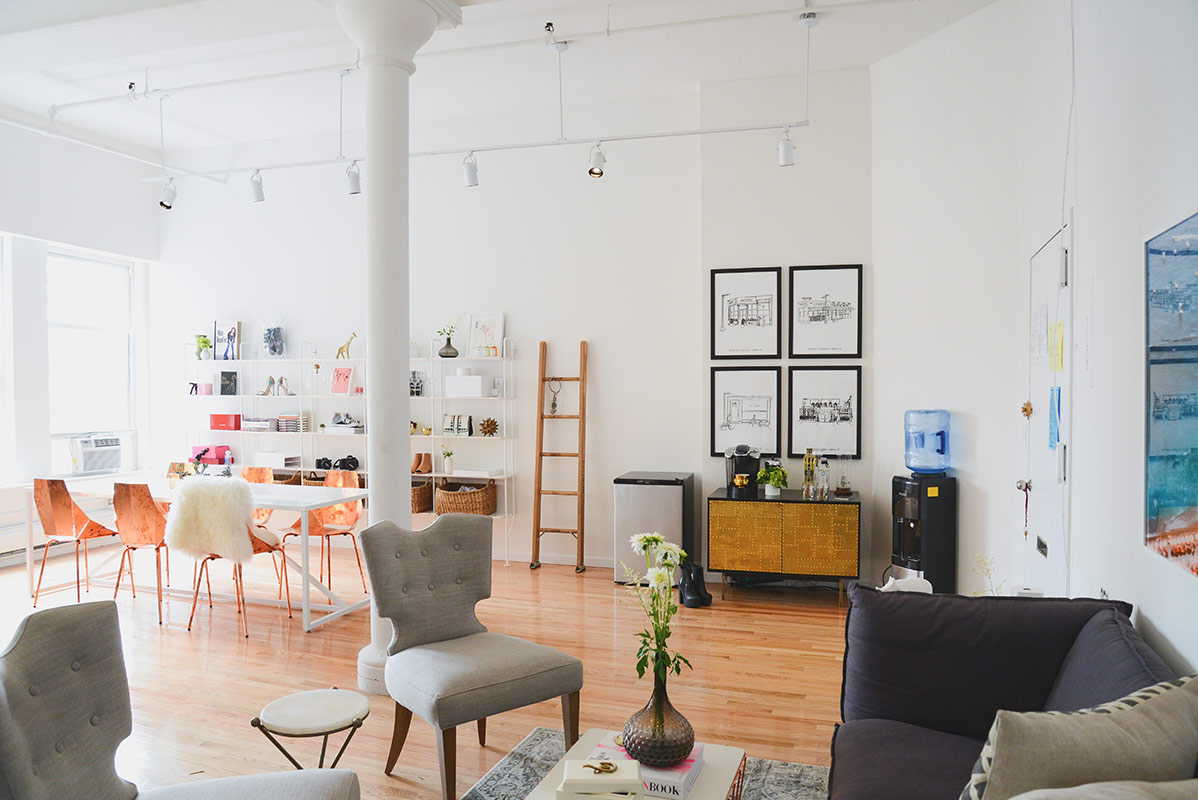 Photographs by Claire Esparros Courtesy Homepolish
Dear Leandra Medine,
I love your site Man Repeller, which is basically a blog about how ladies should wear what they want regardless of what guys think because guys are garbageholes. Just kidding I put in the part about guys being garbageholes. But they are. AM I RIGHT LADIEZ? In other news, I love that you love overalls, because I've been obsessed with them ever since I read "East of Eden." Homepolish has designed not one, but two of the Man Repeller offices, and the latest space is so delicious I wish I were a giant so I could put the whole thing in my mouth and keep it there forever. The office was designed by Homepolish co-founder Noa Santos with help from fellow Homepolish designer Andrea Perez. Please ogle these tantalizing images of it: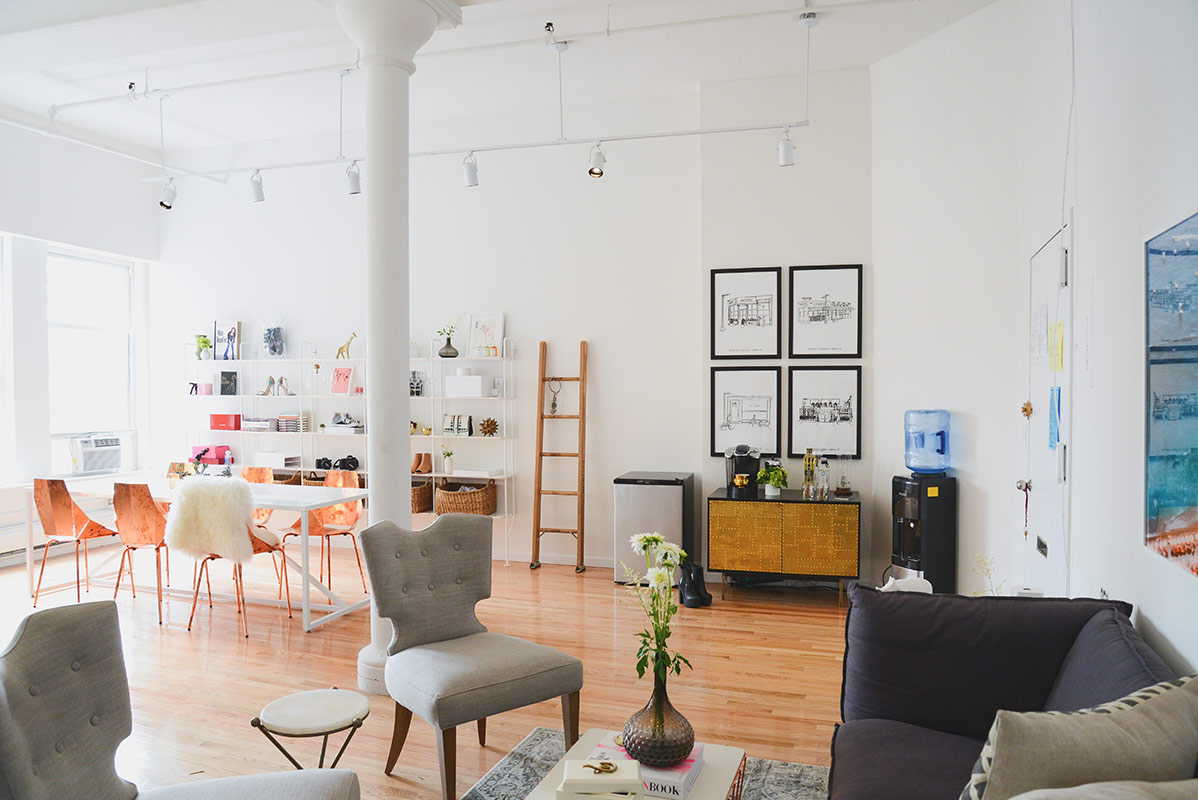 But wait, there's more! The chairs Noa used for the Man Repeller space are the same style as the awesome bar stools I used at Kelly Oxford's house:
But wait, there's even more! Homepolish is teaming up with Blu Dot to give away the copper chair we used at the Man Repeller offices. You can enter here. Actually, scratch that. I command you to enter here.
For more images of the Manrepeller offices, check out the full spread at Homepolish Magazine >>>
AND DON'T FORGET TO ENTER TO WIN THAT AWESOME CHAIR HERE!>>>
But don't enter if you're my mom or my sister or anyone else in my family. They're not allowed to enter and they bug me about it every time Homepolish does a fun giveaway. No family members are allowed to enter because that could constitute a conflict of interest. So please, celebrate the fact that you are not related to me and ENTER ALREADY!
Love,
Orlando