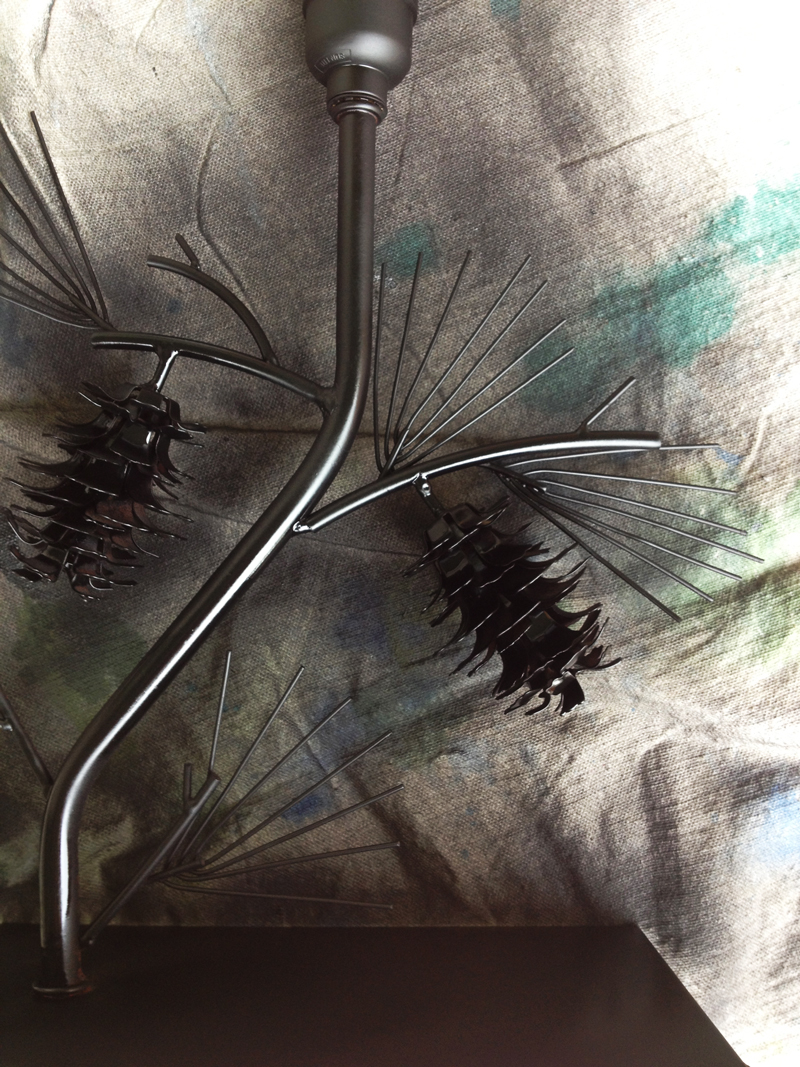 Dear Smokey The Bear,
Do you own any lamps? I bet you don't. You don't even have a shirt. But if you did own a lamp I bet you'd want to own a lamp like this awesome pinecone lamp I found recently at American Way Thrift in Burbank:
That's right. I snagged this piece of garbage for $12.99! At first I thought it was the worst thing I'd ever seen. But just like Freddie Prinze Jr in She's All That, I knew a makeover was possible. I started fantasizing about spraying it matte black and putting a simple drum lampshade on it. Check out how gross the speckle finish was:
Barf river! So I grabbed a can of Matte Black Spray Paint:
And ran home as fast as I could, screaming, foaming at the mouth the whole time about how amazing the lamp was going to look once I got rid of that horrible sponge painted finish. Just kidding I didn't really scream. Well I did sort of. But just in my head (no comment on the mouth foaming).
I chose to spray it black because I wanted to simplify the whole situation. Like my personality, the structure of the lamp is overly complicated and ornate so I thought it should be paired down a bit.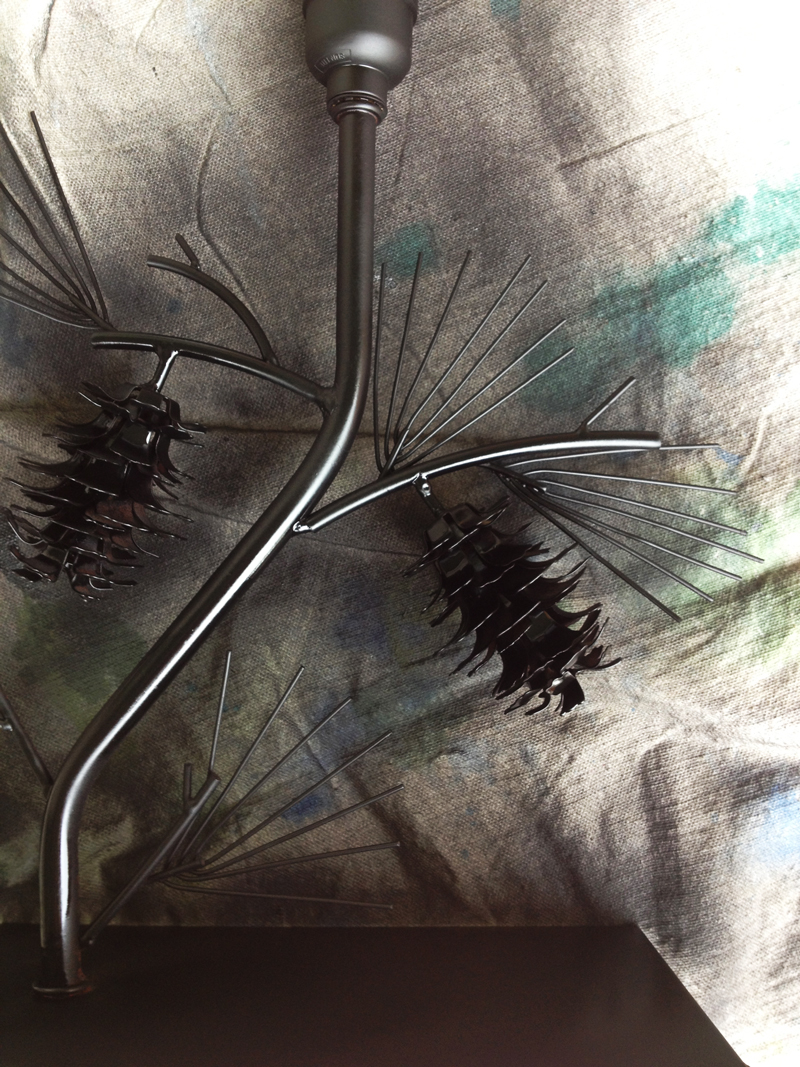 When I spray items like this, I tend to spray them from all different angles to make sure I coat everything. Because of the pinecone details, there were a ton of nooks and crannies to get to. I did two coats on the front side, let it dry for 30 minutes, then flipped it over and did two coats on the backside. And by the end it became impossible to tell that the lamp was ever not matte black.
Because of my woodsy roots, I have a thing for woodland objects. Thus, I love the rustic mountain story this piece tells, along with its elegant structure.
I set the pinecone lamp on a bedside table, thinking to myself that even if I die alone in my sleep with no one to rush me to the hospital because I'm all alone, at least I'll get to look at that pinecone lamp one last time before my totally tragic death.
Love,
Orlando