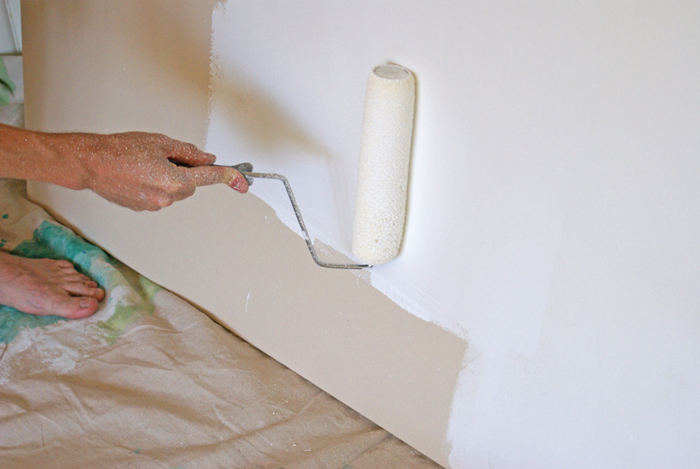 Dear Aspiring Artists,
As someone who went to art school, I'm often approached with people asking about how to make art. So I've decided to do a little mini-series documenting how to make a giant painting. First, if you're doing a custom size, you have to stretch your canvas. Of course, they sell pre-stretched canvases, but those don't come in every size. So, if you love making giant paintings like I do, you must stretch it yourself.
Now, a few caveats. Firstly, this is an easy way to stretch your own canvas at home. There are certain shortcuts I use (ie buying pre-cut stretcher bars instead of making my own) because I don't have a big giant workshop and I don't have like 4000 years to make this painting because I, like you, have 75 million different projects going on at once and also the world's worst A.D.D. Anyway, onto makingtimez:
What You'll Need
1. Unprimed Canvas, Price Varies by Size
2. Heavy Duty Canvas Strecher Bars, Price Varies by Size
3. Stretcher Crossbars, Price Varies by Size
4. Hammer, $8
6. Gesso, $20
Now Let's Party
All photos by Alexander Evans
Step 1: Lay out your stretcher bars and pound them as hard as you can with your hammer until they fit together into a perfect rectangle. As you hammer, think about how frustrated you are with everything in your life. How annoyed you are that your coworker got that promotion even though you're smarter.
Step 2: Attach your crossbars. These will ensure that the frame wont bow or warp when you paint the canvas. Oftentimes these crossbars don't come in the correct size for your frame so you may have to have them custom cut at your unfriendly local hardware store.
Step 3: Like Sarah Palin on a serene, untouched natural landscape, drill baby drill!
Step 4: Once you've finished constructing your frame, lay it on top of canvas which you've placed on the floor.
Step 5: Starting at the center of each side, staple 3-4 staples, moving around the canvas. Work your way out until you've reached the corners.
Step 6: Once you've reached the corners, do something fancy with the side of the canvas. I like to fold mine like this so that a little triangle of folding action is visible from the side. This makes it obvious that the canvas was custom-stretched. Which then makes the painting look more expensive. Which then makes whoever is buying it want to pay more. Which then makes you rich.
Step 7: The last step is to prime the canvas. Fine art primer is called "gesso." You can usually get away with using a gesso brush but if the canvas is particularly large you may have to use a paint roller (otherwise you'll be there, like, all day).
Step 8: Stare at your canvas, terrified when you realize that, like your heart, it is large and empty.
So go out, buy some supplies, and stretch a giant canvas. It's up to you what goes on it. But remember you can do it!
Love,
Orlando
PS: Step by step instructions on how to make a giant paint-by-numbers painting coming soon…