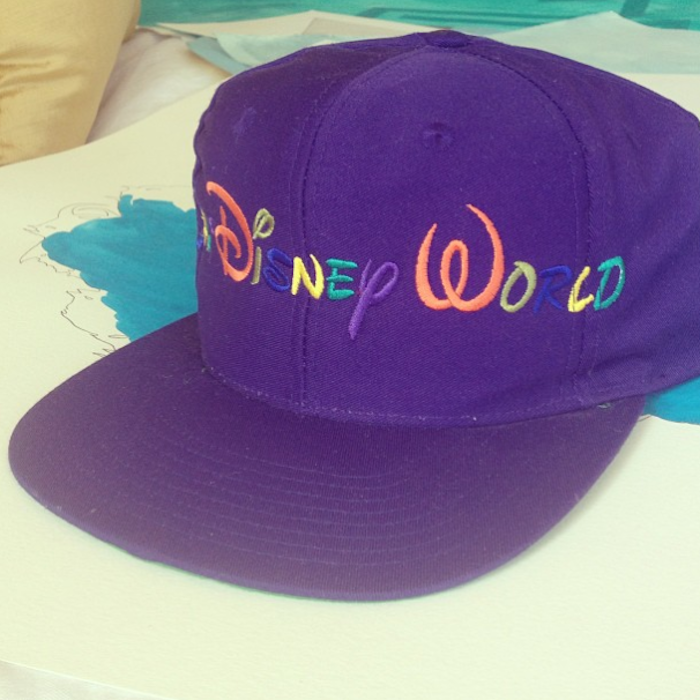 Photos by Sabino00 on Instagram
This week was one that took me on a crazy California adventure. I took a road trip with my friend Sabin to visit my parents in Yosemite, my hometown. My parents are moving soon, so each trip there is a little bittersweet, the anticipation of losing a place that helped form my identity as a total rural weirdo. Sabin is a master Instagramer, so this week I'm using mostly his images instead of mine. Mainly because every time I wanted to Instagram something he'd already done so, like, perfectly.
This is the currently-dry Yosemite Falls, which towers above my parents house:
The glamorous Museum, where Sabin saw famous basket weaver Julia Parker giving a demonstration.
In case you weren't aware, Yosemite is a deadly place. There have been, like, multiple books written about it. Thus, when you go there, observe the posted directives. Or you will die.
These awesome, laid back chairs live at the Ahwahnee, a glamorous lodge in Yosemite.
We weren't quite sure what these designs on the Ahwahnee cabins were, but thought they were pretty delightful.
And how much do you LOVE this geometric waterfall bench?
A fun thing about bringing new people to your hometown is that they bring fresh eyes to things you've seen your whole life. I've always hated this ugly warehouse near my childhood home, but Sabin noted how cool and industrial it was and how fun it would to buy it and turn it into a luxurious, minimalist mansion. Dreamz.
We took a hike to Glacier Point, a beautiful rocky mountain cliff that provides gorgeous vistas of Yosemite Valley. My friends always get a little annoyed when I take them on this hike because when you get to the top you find out there are people up there who drove (there is a road and parking up there but I prefer to hike it). Thus, after you've just climbed 3000 feet you see all the people who drove, like, eating ice cream and luxuriating in the sun, laughing about how easy their lives are.
This is Sabin, doing something weird on a mountain.
We both salivated over this beautiful aluminum sign diagramming the mountain range surrounding Half Dome.
After our hike we were really hot, sweaty, and gross so we decided to jump into the river. I'm a huge baby and hate cold water, but once I got in I appreciated how refreshing it was.
Summer months in Yosemite mean using your bike to get around. Mainly because there are so many visitors on the road that you can't get anywhere and once you do there's nowhere to park.
We happened to be in Yosemite during the Perseid Meteor Showers, so we spent every night laying on blankets in the field next to my parents house, staring up at the shooting stars. It was totally crazy. Like one shooting star every 30 seconds crazy. I'm convinced that there is nowhere on this planet where the stars shine as bright as they do in Yosemite.
And now onto the gross photos I took (Hommemaker on Instagram):
My parents made me look through tons of boxes while I was home. Boxes of all this stuff they kept from my childhood (which was everything). It was weird and fun and sad. But dude, there were some gems in there. Including this ridiculous project I did with my best friend making fun of The Scarlet Letter and Seventeen Magazine.
Also found in the boxes was this totally exciting Walt Disney World hat I got when I was 12. I'll be wearing this, like, all weekend.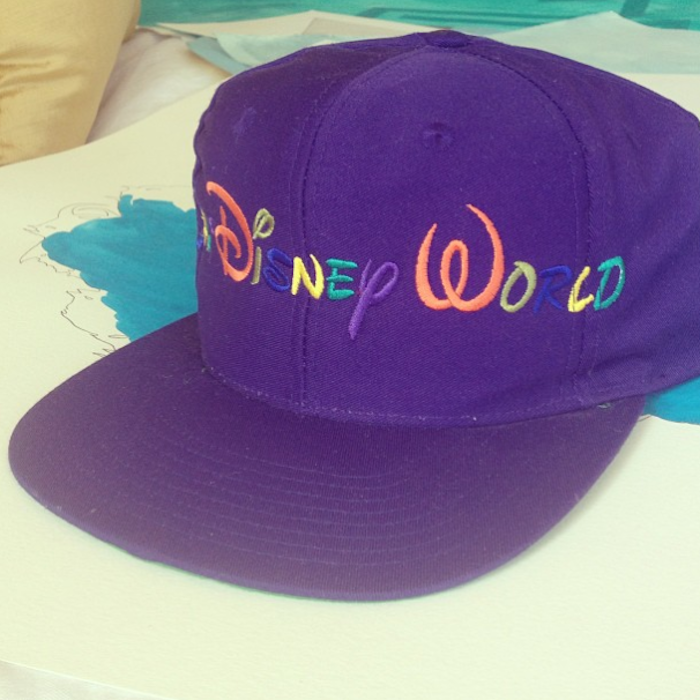 Upon returning to LA I got back to work on design clients and a big commissioned paint-by-numbers I am making.
Last night I stopped by the Warby Parker store opening at the Standard Hollywood, which is totally close to my apartment. The party was fun and the decor was exciting.
The best part of the night was this water performance.
All in all, a crazy California week.
Love,
Orlando