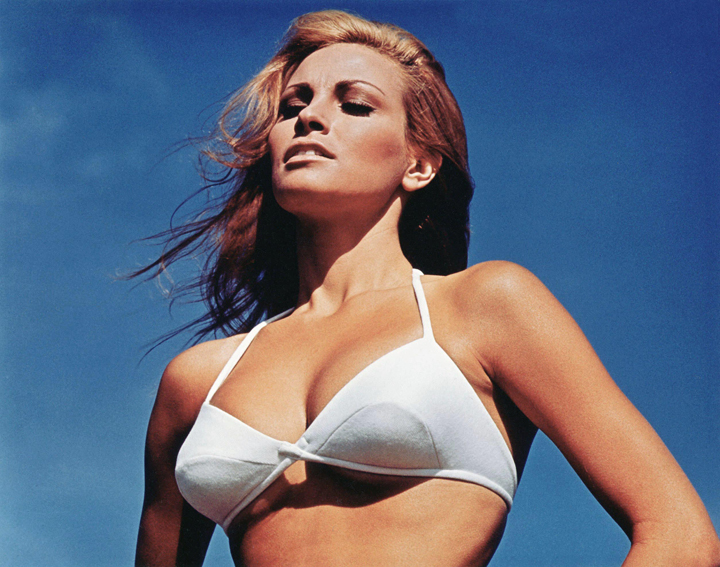 Dear Self,
"What are you?" is a question I get a lot. Usually people ask me that question because they want to know what my ethnic background is. As you may have guessed by my full name, Orlando Dumond Soria, there's a crazy collection of ethnicities going on behind these blue eyes, sandy brown hair, and butter-tone skin. My racial breakdown is as follows:
Mexican 50% (via Spain, like generations ago).
French/Polish/Scottish/English 50% (and probably every other European country).
My father identifies strongly with his Mexican heritage, my mom sort of cares about her Whitepeople lineage, and I sort of don't care about either of them. I know that's terrible, but when your family has been in California for like 5 generations on both sides and you are always the palest person in a room, you sort of don't care about identifying with either side of your background. Not that I don't appreciate Mexican culture or Euro culture, I just don't really feel a part of it. Like a lot of people, I just identify with where I live (California) first, American second, and as a Raging Homosexual third.
A lot of people are confused when I tell them I am half-Latino. They think anyone with Latin heritage is going to be gorgeous and tan, with the glowing coconut skin of Ricky Martin. Gah, if only! Because of this misperception I've coined a new race for myself and other people like me. Whitino (White Latinos). Here are a few totally fun examples of Whitinos:
 Robert Gant, The Hunky AIDS Boyfriend from Queer As Folk (Born Robert Gonzales)
Raquel Welch, Gorgeous Actress and Lana Del Rey Inspiration (Born Jo Raquel Tejada)
Juan Pablo Galavais, ABC's First-Ever "Minority" Bachelor
Cameron Diaz, Quintessential California Girl (Born Cameron Diaz)
And Robert Gant. Again. For, like, no reason.
So yeah, that's my background. I'm a secret Latino, hiding amongst everyone else without them knowing, doing secret Mexican things while no one is looking (like screaming "¡Olé!" and eating avocados). I've been thinking a lot about race since I wrote a blog a while back about New Year's Resolutions. I got a lot of flack for including images of only White dudes. And I really took it to heart. I consider myself a person who values diversity very much, so how has my worldview become so White? This inspired me to ask the larger question, why does West Hollywood seem so White? How have our social circles become so segregated? Are we at fault? Is it wrong? And is there actually anything we can do about it?
I don't know if this is my perception, or just one that I am projecting, but it is my understanding that "Mainstream Gay" culture is predominated by White guys, and that women and minorities tend to feel maligned by it. If you look at the leaders of the Gay Rights Movement, from Harvey Milk and Larry Kramer to Lance Black, you tend to see a pattern. So it makes sense that the public perception of Gay Rights and thus our collective identity would skew towards white guys. The reason I bring this up is not to give you a history lesson on the Gay Rights movement (I'd be, like, the world's worst teacher on that subject). I bring it up because I think if there is a perception of exclusiveness in the Gay community that we should somehow be trying to combat that in the way we live our lives.
I just don't know how to do that. It's not like I'm going to walk up to random Black people and ask them to be my friend just so that I can feel better about having Black friends, like I'm doing something to make the world better.  The last time my life was really diverse was in college, where my friend group looked like a Cornell diversity poster. Like one Asian Girl, a Black guy, Wheelchair Girl, Effeminate Gay, Obese Dude, Dwarf Guy, Latino Girl, Ambiguous Pacific Islander Dude, the works. But once I graduated I moved to Chelsea, then to West Hollywood (I know, could I be any more of a 90s Gay stereotype? Gross). And in these communities I found myself surrounded by people just like me, most often white (in my defense I do have a semi-diverse group of friends, not as diverse as I'd like, but diverse all the same).
Because I am a maniac and I obsess about things, I've been running all over town asking my friends why our group is so whitewashed. After all, we live in one of the most diverse cities in the US. Here are some of the answers I've gotten:
1. We are segregated because of class. Socioeconomic and racial inequity are linked. We only hang out with people in our own socio-economic group, which in turn causes us to segregate racially.
This one I sort of understand, but I went to college and grad school with people of color from very wealthy backgrounds. Sure, they were outnumbered by White people, but it seems a little simplistic to say that all minorities are poor and all rich people are White.
2. We seek friends who are like ourselves, and often find commonalities with people of our own racial background.
This makes sense to me. And is probably the reason my group of friends is so homogenous. And why there are groups of Black Gay Guys that I've never met who have fun Black Gay Guy parties like in Noah's Arc that I'm never invited to. Seems fine to create social circles based on commonalities. Or is it?
3. Because of the history of oppression in our country, minorities band together to find strength and thus tend to stick to themselves.
This also makes sense to me, but when do we heal? When can we move on and, like, hug each other? I guess that's easy for me to say, because I don't descend from slaves, have that painful history in my direct ancestry. Which probably means I should shut up.
4. Gay guys hang out with people they subconsciously want to sleep with and most Gay guys are attracted to guys who are racially identical to them.
This is a problematic argument on so many levels, and totally offensive (completely oversimplifying Gay Guys as sex robots). Which is probably why it's true.
5. Our social spheres are the result of how we were raised. And most of us were raised in communities of people who look like us. 
This makes sense for me, as I was raised in the middle of the woods, around wholesome white Park Rangers, wholesome white resort managers, and one (literally one) Black Park Ranger. Probably one of the reasons I didn't feel particularly tied to my Mexican roots is that all my friends were White. I was White. So even though my siblings and I had Spanish sounding names, we didn't particularly feel like we were racially different than our friends.
It has become clear to me that this is an issue people want to discuss. Diversity, inclusion, exclusion, and the Gay community. So I'd be interested in hearing your story. Do you feel included? Do you feel like your group of friends is diverse? Do you care? Whose responsibility is it to make sure people feel included? How do we change the notion that the Gay Rights Movement is for rich White guys? I'd like it if you shared your story with me, as a Gay Person of Color, as a White Gay, as a Straight who struggles with the same lack of diversity in your friend group. Tell me everything. And then tell me how I can make my friend group look like that Cornell diversity poster again…
Love,
Orlando
PS: I realize that I only included pics of Whitinos up until now, so here is a picture of recently-out Raven-Symoné, who just may be my favorite person in the whole world. Mostly because That's So Raven is both my favorite TV show and my favorite way of saying that something is really cool.