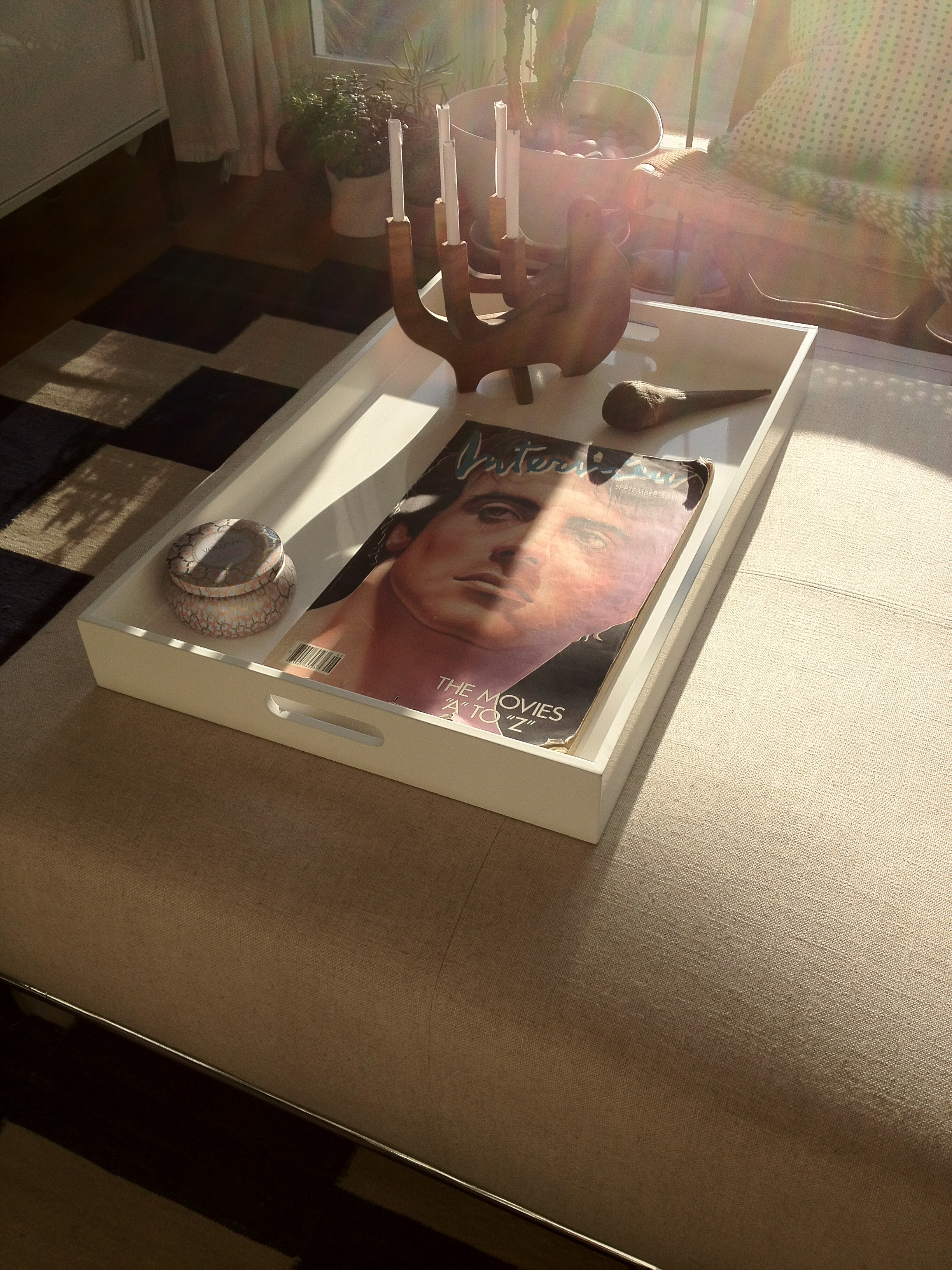 Dear Andy Warhol,
I have been obsessed with you since I read your Diaries when I was 14. I started reading your Interview Magazine around the same time. This magazine epitomized (and still does) everything glamorous about living in New York: fashion, music, art, and the bohemian lifestyle of the city's creative community.
I still subscribe to Interview after all theses years (yes, I still read magazines made out of paper) and receiving it always makes me happy. While the new issues of Interview are always great, I've developed a passion for the vintage ones. This passion began a few years ago when I was at a weird antique store with my mom in Wine Country and I came across this beautiful issue featuring Sylvester Stallone on the cover: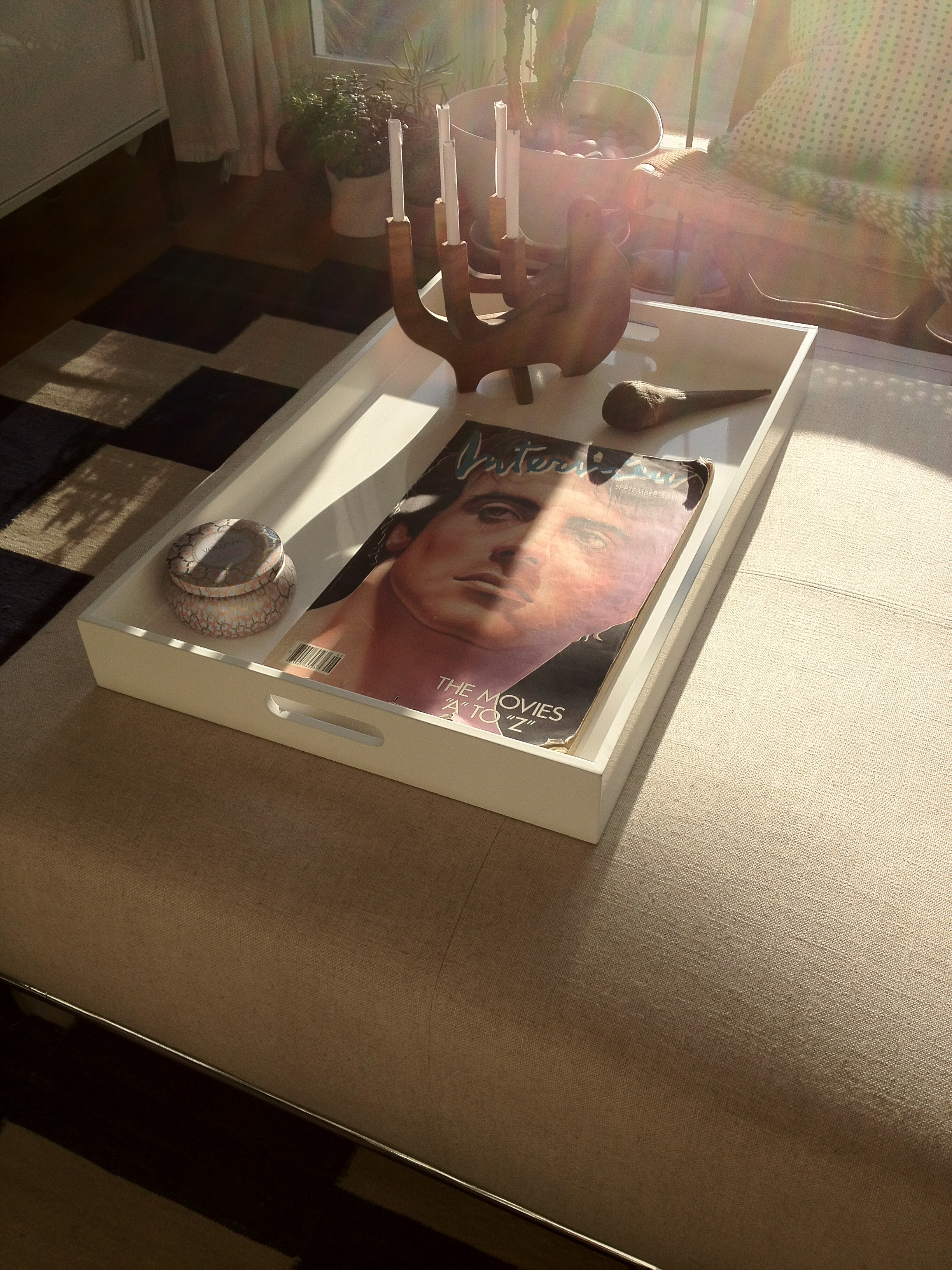 I've decided that vintage issues of Interview are THE coffee table accessory of 2013. Many of these vintage covers feature the amazing illustrative work of Richard Bernstein, a genius who arguably created the bright, poppy, graphic illustration style that defined the 80s. You can find vintage back issues of Interview on EBay and Etsy. I must insist you go online and find one for yourself immediately. I promise it will improve your life by at least 19%. Just check out these gorgeous covers:
My most recent acquisition is this amazing issue featuring Isabella Rossellini, another one of my obsessions. I was reading it this morning, snuggled in bed:
But something so beautiful shouldn't be hidden in the bedroom, so I brought it out to display in the living room.
I love how stunning it looks on my ottoman/coffee table. Staring at it makes me happy. Go out and find yourself an old Interview. Right now. They are filled with awesome vintage advertisements, great celebrity interviews, and beautiful photographs and illustrations. Happy Hunting!
Love,
Orlando