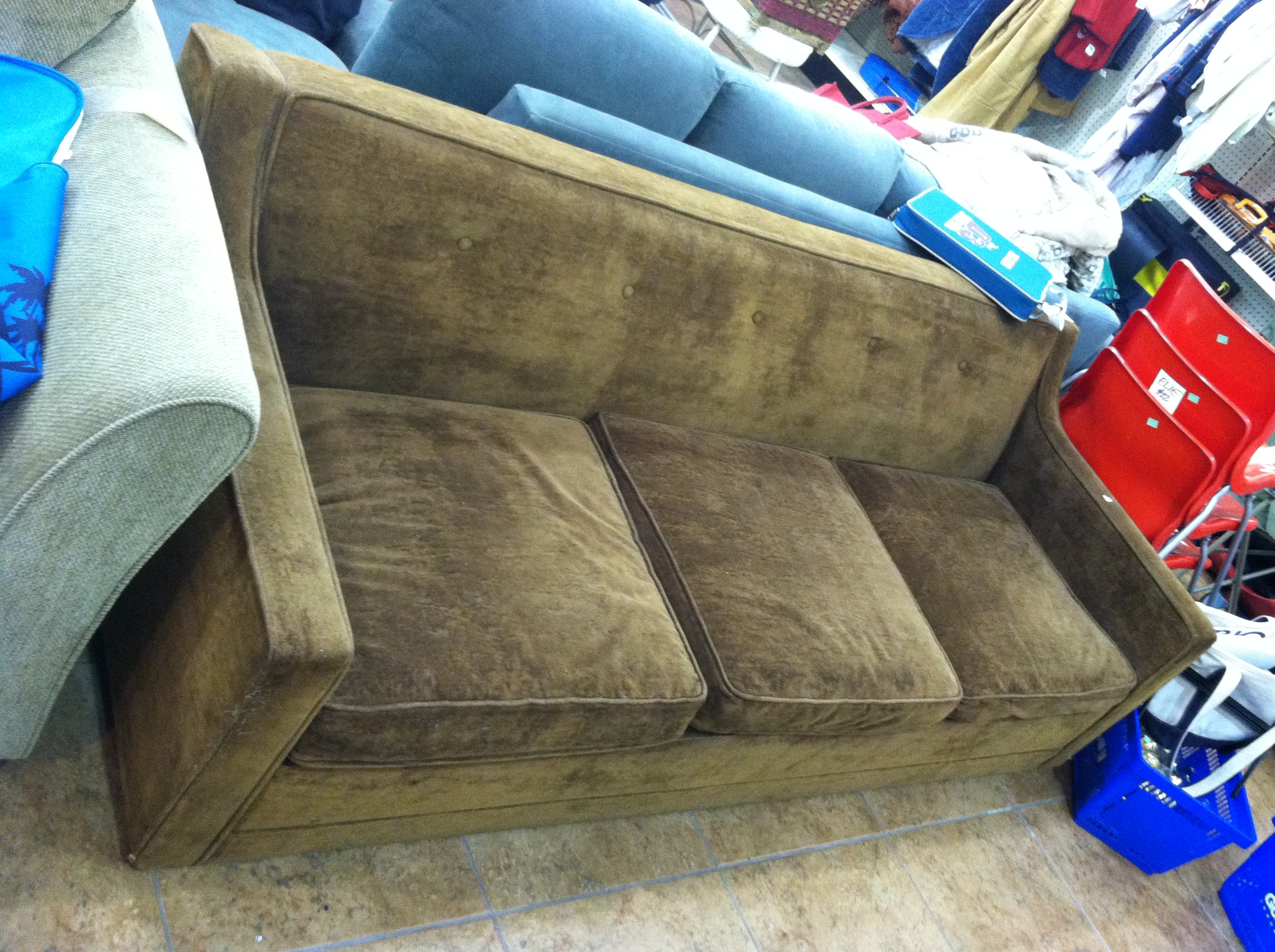 Dear Sophia Loren,
You know, if you were my daughter I would have named you Sofa Loren. I really love a good sofa. I've been searching for a new one for quite some time. My old sofa was great. Totally big mid-century piece. But it took up way too much space in my living room because it was 110″ wide. Which I loved but it left no room for side tables, which I believe to be a necessary part of having a sofa if you want to host parties because where else will people put their drinks?
I loved the shape of this sofa. Very clean lines yet still interesting.
Emily and I found this piece for $99 at Goodwill. It was completely disgusting when we found it but we could tell it had potential. It was filthy and it needed new foam and everything, but according to our upholsterer the wooden frame was still very strong. And it's 80″ so it leaves plenty of room for side tables. The best part about this sofa is that it's a sofabed, which is a huge thing for me because I live in a one bedroom apartment and I have nowhere for any visitors to sleep. Tears.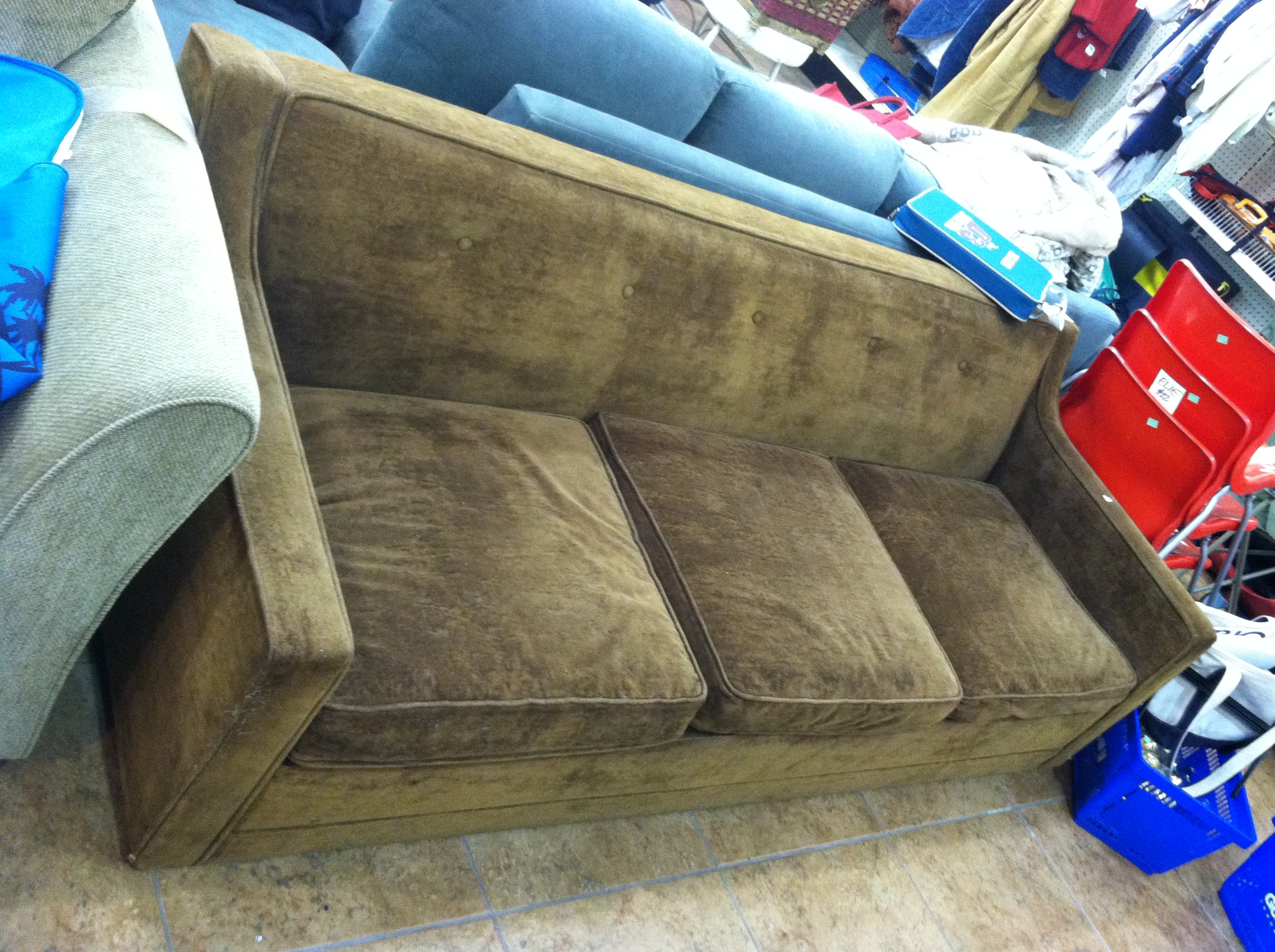 Unfortunately the inner bed mechanism had to be replaced, which added $200 to the budget. This is the sofa mid-way through the process, before the new bed mechanism was installed.
This is how dirty it was. <Insert barfing noises>.
And here is the finished product. Yay!
I chose to cover it in a beautiful peacock blue velvet I bought for about $25 a yard (I needed 16 yards). This soft velvet feels like the tender touch of an angel.
The lines of this sofa are very similar to the old one. Sloped arms, tufted back. I love it all.
I accessorized the sofa the same way I did the old one and put it on the same gallery wall. I'm kind of loving it and I can't wait to have a guest so I can show them the super crazy half-spring/half aerobed mattress I got for it. It's SOOOOOO comfy I considered sleeping on it instead of my real bed.
In the end, here's how the cost of the sofabed broke down:
Sofabed: $100
Fabric: $400
New Bed Frame: $200
Upholstery: $600
New Mattress: $300
Total: $1600
So all in all it's a $1600 sofa. Which isn't super cheap but is pretty good for a custom sofabed that no one else in the world has. I know I love this new addition to my family. This Valentines Day I'll be sending it Valentines and asking it to be my mine. I can't wait!
Love,
Orlando
PS: Stay tuned for pictures of the sofabed styled as a bed. It's pretty luxe…