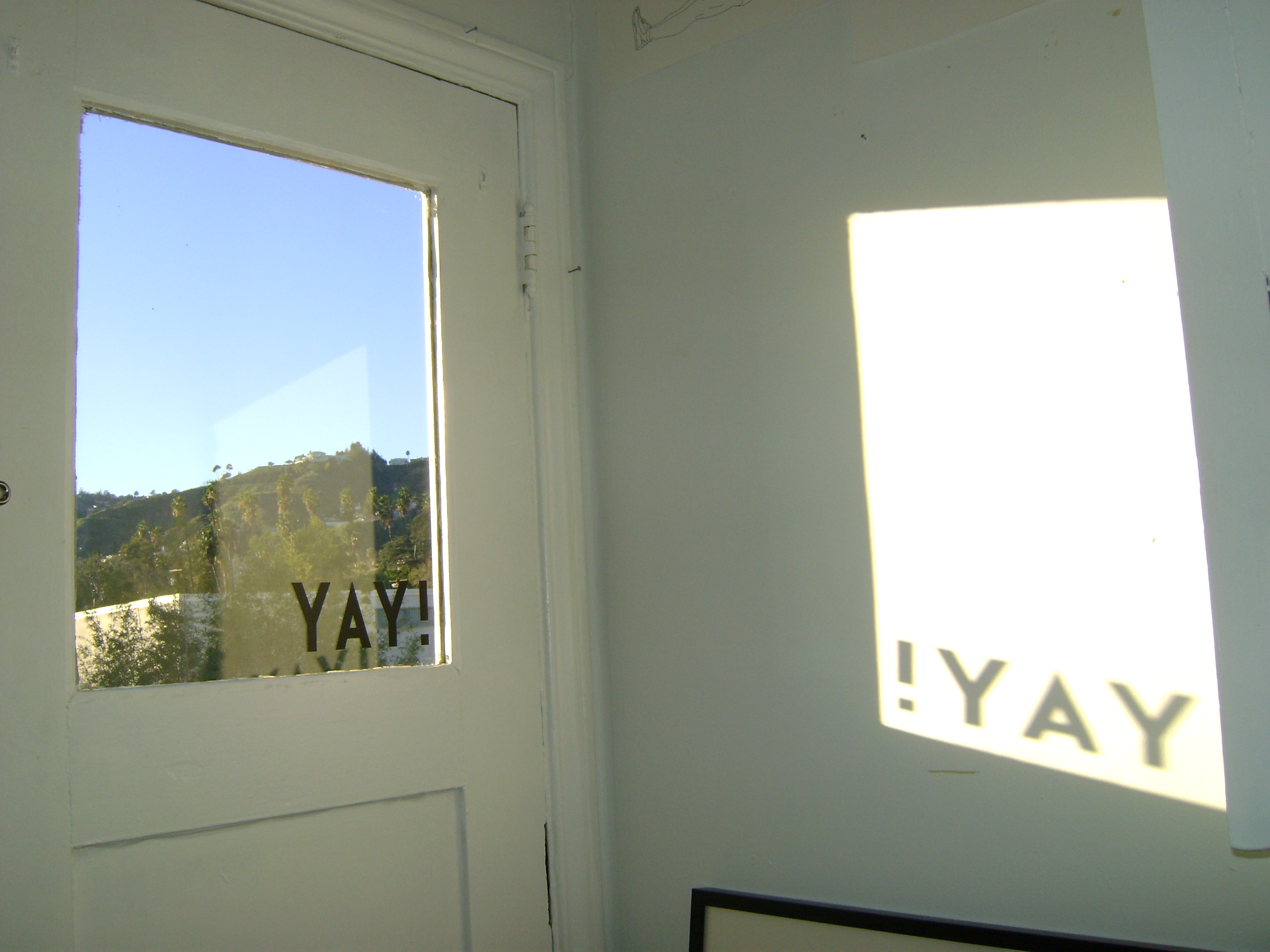 Dear Diary,
In 2007 I moved into a little studio apartment in Los Angeles. It was my first time living alone and only my second apartment ever. My little apartment was in an old Spanish style building in Hollywood near Runyon Canyon. For some reason my block was totally gross and disgusting, but every other block surrounding was gorgeous. Anyway, it looks a little cheesy now that I'm four years in the future, but I loved this shet out of that apartment.
This is my kitchen. The floor was a DIY featured on Design Sponge a while back. I still love the way those stripes look.
I stole that red trunk from my parents. Then I gave it to a friend when I moved back to New York. Is it weird that I want it back even though there isn't really a good place for it in my new apartment?
From 2005-2008 I was a constant "Yay" sayer. So much so that I thought it was appropriate to put a "YAY!" decal on my window. It seems dorky but it was a nice reminder to be appreciative for what I saw out that window (the lovely Hollywood Hills).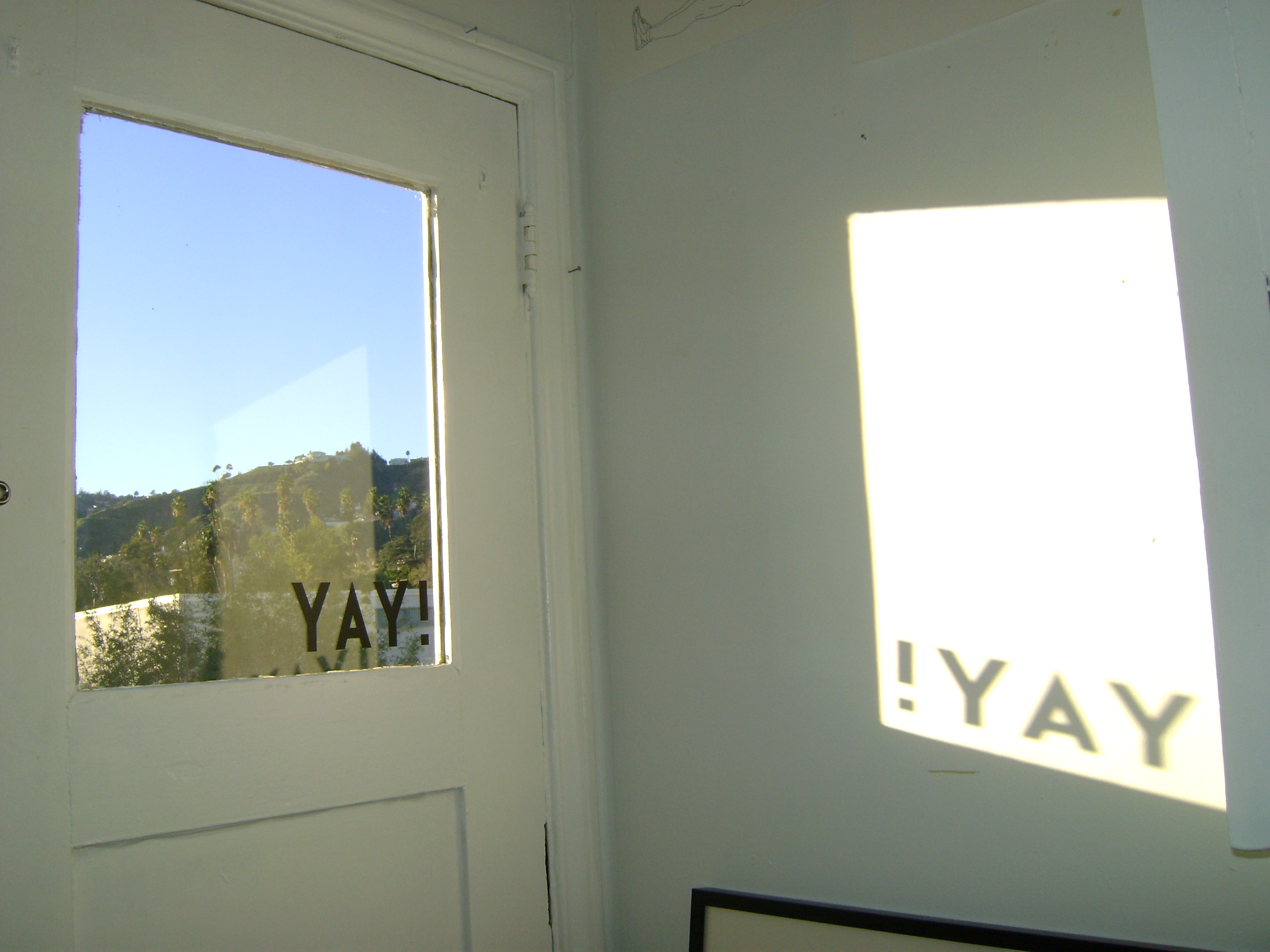 This is a sconce I made out of an old manzanita branch I found in my parents attic. I still like it, but would probably use different electric components if I made it again.
Some of my old artwork.
I love this piece and I miss it. A close friend (and architect) helped me design and construct this baby. Totally impractical but so fun.
A bed designed by my architect friend, Noel. Since the space was small I needed something with storage for all my books and t-shirts.