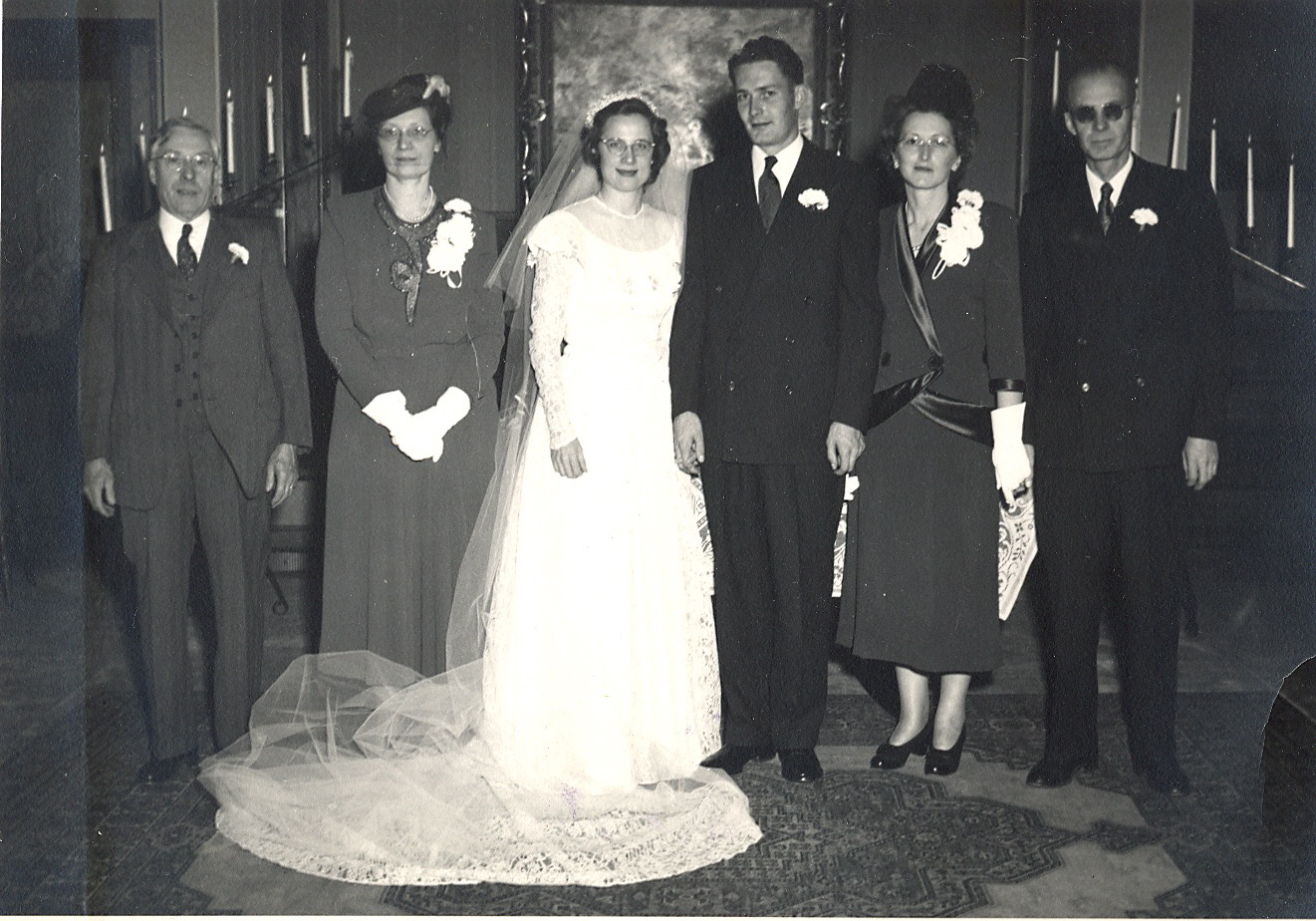 Dear Reader,
Sometimes, whilst I browse for furniture and accessories at flea markets, I find myself attracted to the mysterious old photographs that some vendors are selling. I think the fascination comes from the beauty of old photographs. They have so much warmth and history to them. I'm still up in the woods right now, visiting my parents, and I discovered some old family photos I thought I'd share. I love looking at how everyone is dressed in these old photos (so formal!) and how stark some of the interiors are (true mid-century minimalism). I myself am obsessed with photographs (I studied photography in college). I never understand people who don't care about looking at other people's photos. I'm the kind of person who will snoop around in your house until I find your family photos. Then I will look at all of them. If you're not that kind of person I'd suggest skipping this post.
This is my grandmother, Margaret. How wonderful are her glasses?
This is what people wore to go hiking in the 40s. My grandmother is the one in coolots second from the right.
My grandmother  with her new twin girls (one of whom is my mother). I love the laundry hanging to dry in the sun.
I love this picture for the Christmas tree. It's like they threw the decorations at it from across the room.
I kind of want my uncle Craig's haircut in this picture.
Gender roles: I'm pretty sure the little boy is holding a fake axe while the girls have dolls.
I love how they thought chain-link fences were totally acceptable in the 1950s.
Minimal landscape.
Two car garage. And look at those cars!
I am pretty sure this is from when my grandparents moved their kids to Japan, but I love a vintage seascape.
I hope this didn't bore you to death. In a few weeks I'll be sharing our family archive of images from the 60s, 70s, and 80s. So many pretty, yellow-with-age old photographs that capture classic California.
Love,
Orlando