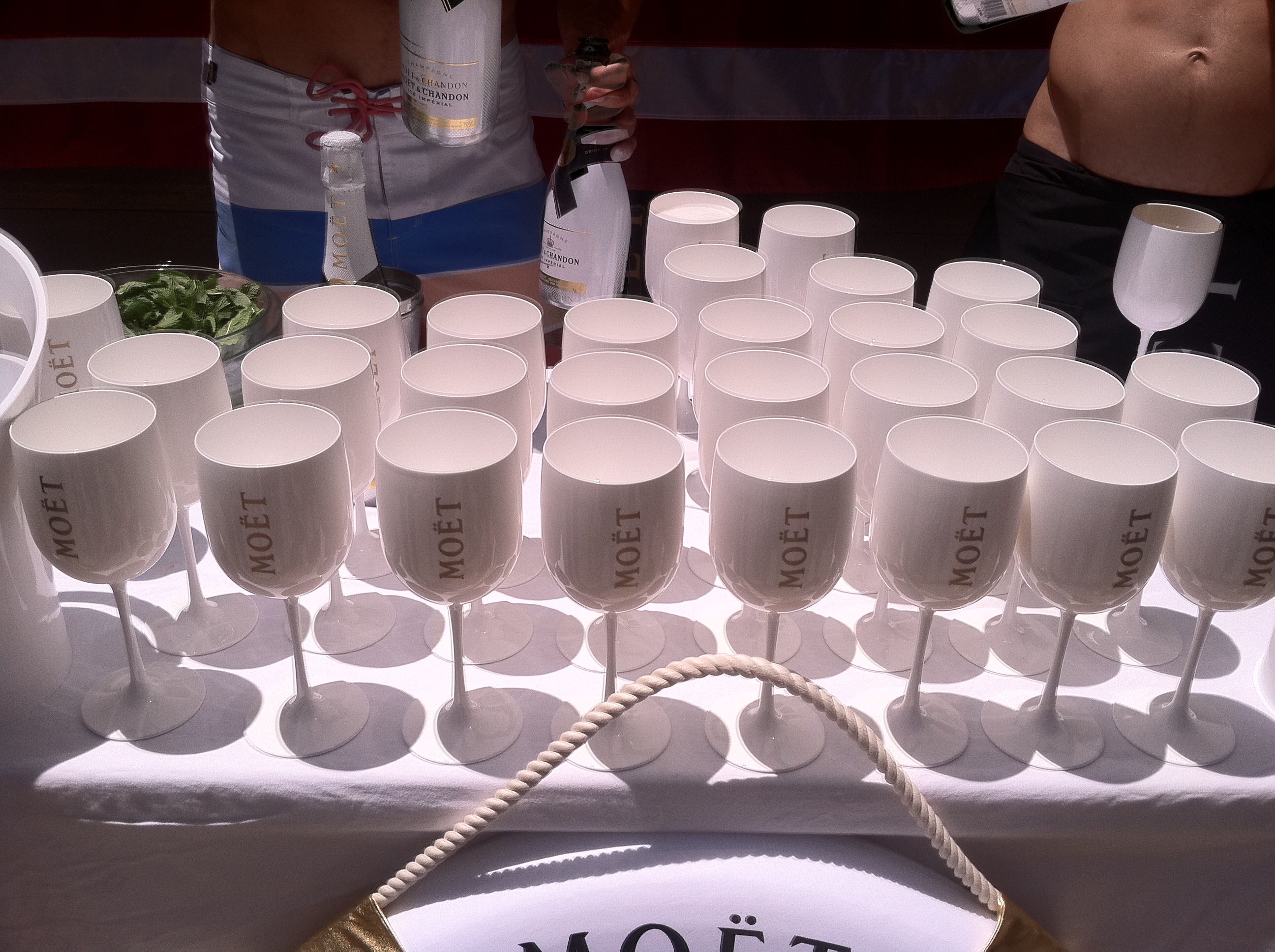 Dear Straight People,
I was walking down the street the other day, thinking about how commonplace Gay Pool Parties are on hot summer weekends in Los Angeles, when I realized that there were probably people in the world that had never attended a Gay Pool Party. Thus, I've decided to write a shocking exposé on the world of gay pool parties. All the deepest, darkest secrets (from a stylist) will be revealed. Here we  go:
1. The first thing to know about Gay Pool Parties is that they are all sponsored by a high end alcohol brand. I imagine this is because Gay people are rich and their friends are all executives at high end beverage companies. Also, rich people like to save money whilst promoting their rich friends. Or whatever.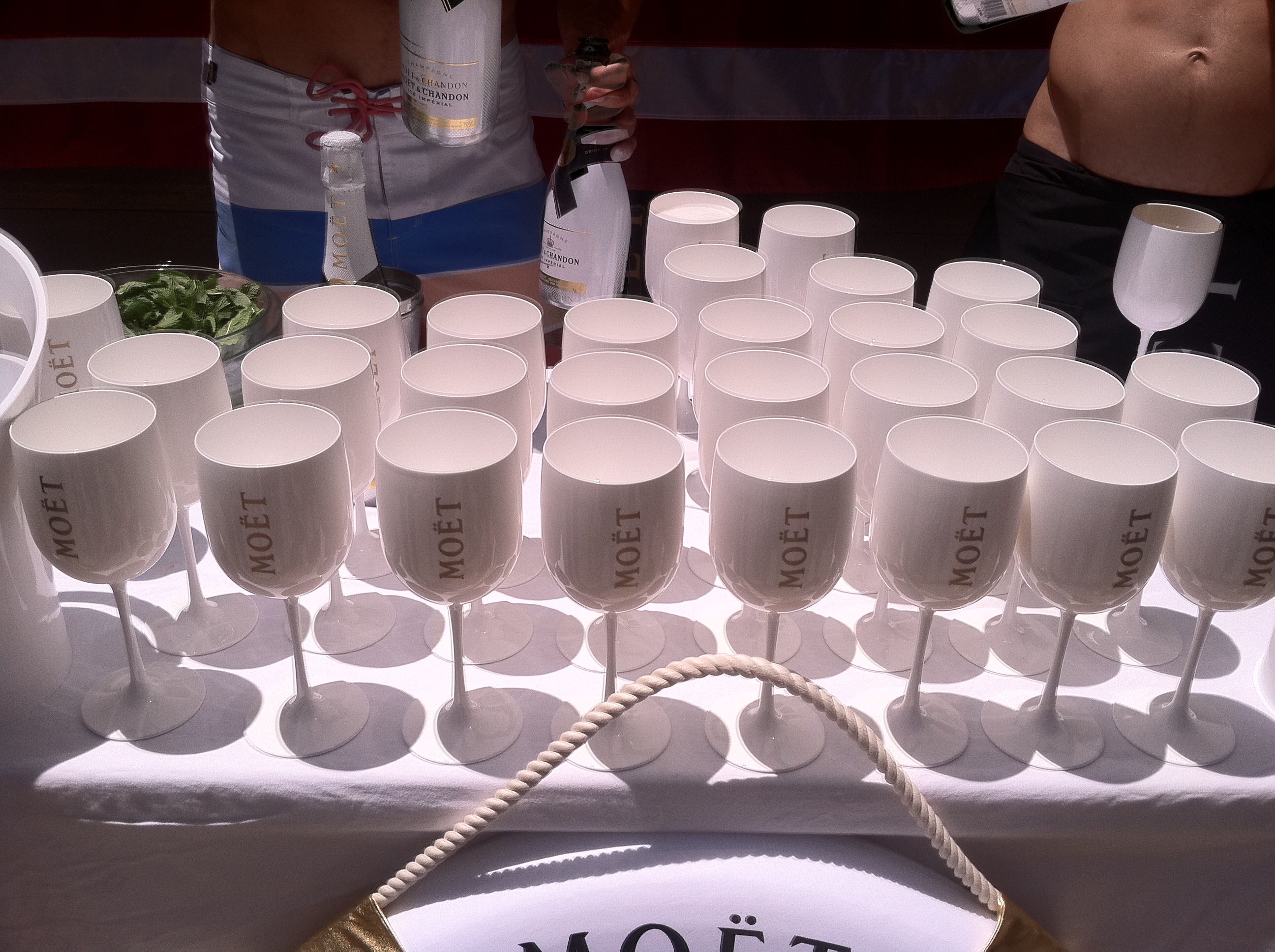 2. The second thing to know about Gay Pool Parties is that the boy bartenders are always beautiful. And straight. So single ladies, find yourself a Gay and make him take you to a party. The bartenders will be so relieved to see you that they will fall in love with you even though they are most likely out of your league. This is Los Angeles after all, where every waiter is an actormodel.
3. Every Gay Pool Party is at a ridiculous house in the hills that cost more money than the GDP of most countries. These homes are usually decorated in the contemporary style by a young interior designer with no skills who happens to be really hot.
Some houses (like the one where these photographs were shot) are decorated tastefully. Modern/stark/contemporary isn't really my thing, but for that style I must say this house was done impeccably.
4. If you go to a gay pool party do not A) Expect to know the host or B) Expect to meet him. Try as you might to find him and thank him for having you over, he will evade you for the entirety of the party. The host only shows up (standing right behind you) when you say something rude like "where'd they get that AWFUL vase!?!" Thus, if you are just dying to know who the owner of the house is, scream something loud and objectionable.
5. Every gay person that is rich enough to host a Gay Pool Party has met the president. It's just a fact of life.
6. Every Gay Pool Party house is decorated in ridiculously expensive original artwork. Like these signed Lichtenstein silkscreened prints (valued at $150,000).
7. Gays love houses with a view. So if you're at a Gay Pool Party and there ins't a view, it is important that you leave immediately.

8. Gays don't like square pools. So if you attend a gay pool party expect a nontraditional pool shape. Don't be afraid, the water is still warm and inviting. In fact, the water at Gay Pool Parties is, on average, 12 degrees warmer than the water at straight pool parties. Gay people hate cold water.
9. An important thing to note about Gays is that none of them have body hair and they all smell like coconuts. They are also impeccably clean and don't need to wear sunscreen, because their Ken Doll skin tans naturally in the sun, protecting them from the sun's harmful UV rays.

10. Gays love angles and drama, and design their houses accordingly.
11. Finally, gay pool parties are really more like a swimsuit competition than a party. Everyone has 4% body fat, a brand new brightly-colored swimsuit, and perfect "Talented Mr. Ripley" hair. It's like being trapped in a colony of models that have no idea there are people out there who aren't models. Which is "fun"(?) right?
I hope you have enjoyed all the deep, dark secrets I just revealed to you about Gay Pool Parties and are excited to embark on your own safari into the wilds of your first Gay Pool Party before the summer ends. I know I am!
Love,
Orlando