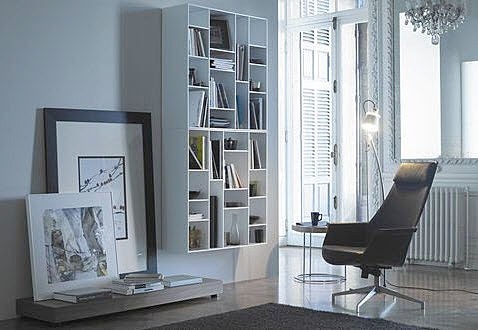 Dear Diary,
For this week's episode of Secrets From A Stylist, Emily had me research some modern, minimalist pieces for our client. This got me thinking about white bookcases and shelving systems, which I have always liked. In my living space, I tend to use a lot of white because it keeps everything bright and airy and prevents seasonal affective disorder. A lot of Angelenos get seasonal affective disorder because we are so ridiculously spoiled by the glorious light of summer (10 months out of the year) and we cannot handle it when it isn't bright and sunny for 15 hours a day. I also like white because it reminds me of being in art museums and is a good backdrop for beautiful artwork and delightfully colorful objects. Here are a few of the bookcases I found in my research:
Asymmetric Contemporary Lacquered Bookcase by Nuevalinea: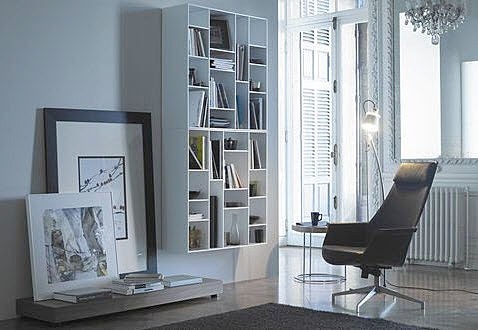 3.14 White Bookcase by CB2:
Angle Shelf by West Elm:
White Sapien Bookcase from DWR:
Babel Bookcase by Banaldo:
I know people are totally over those "invisible" stacking bookcases like the one above from DWR, but I love the way that one is styled to look like an actual piece of furniture instead of trying to hide. All the other bookcases are genius in my opinion, especially the one by Banaldo. I can totally see that in some mid-century California house on a rocky cliff in Big Sur. Glamour.
Love,
Orlando