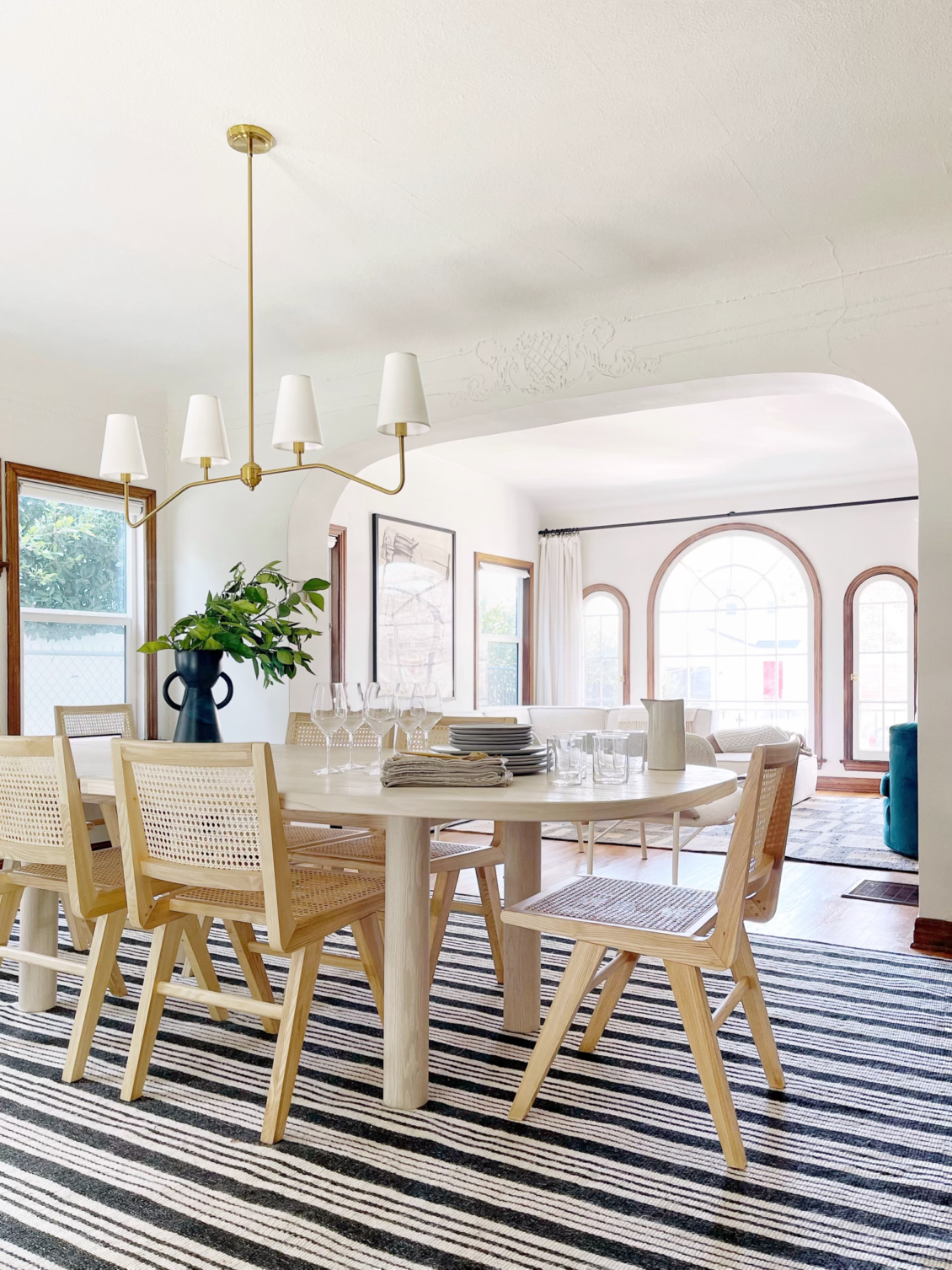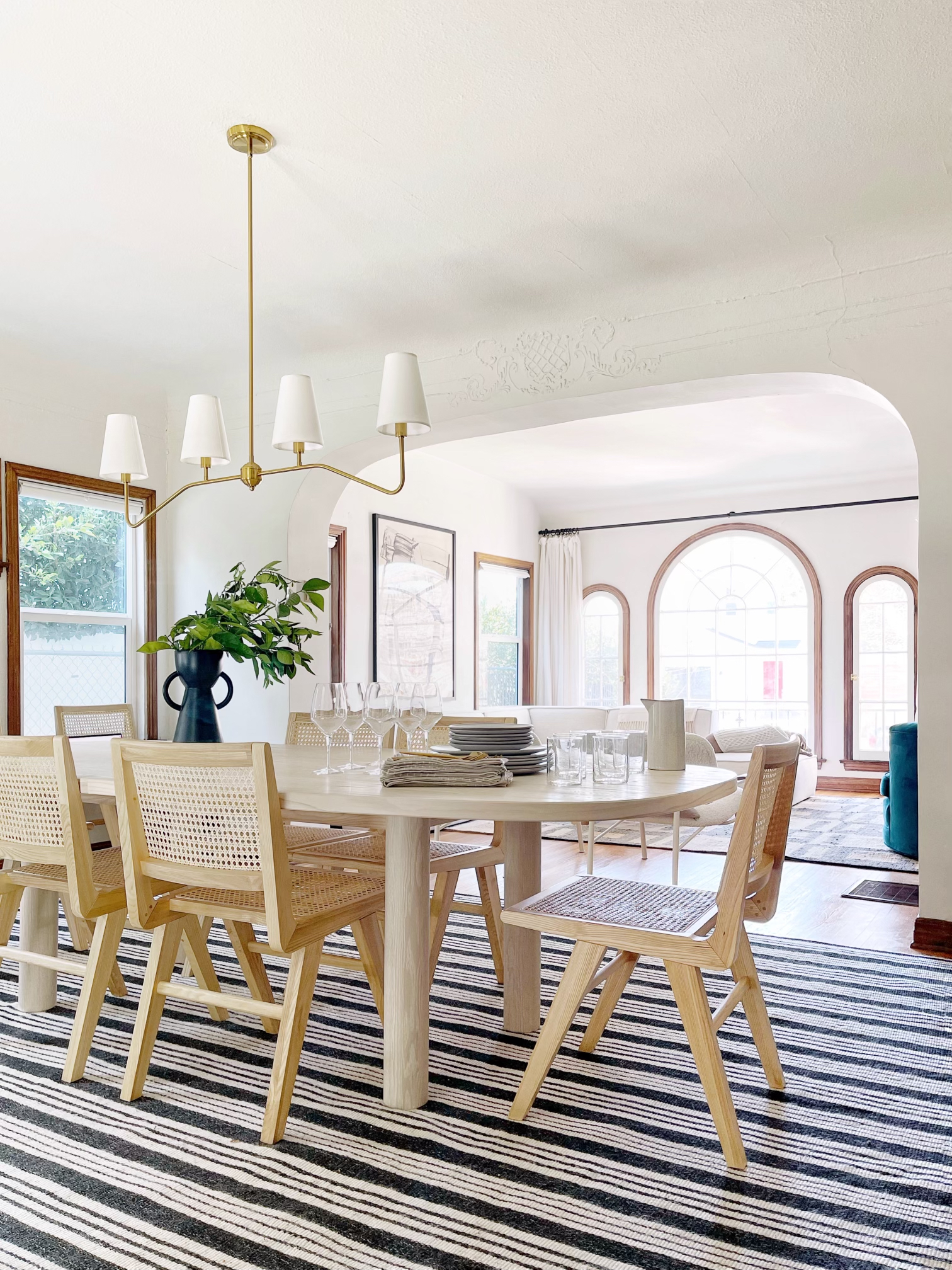 2022 is getting off to a designed-centered start at both Londo Lodge and my LA Bungalow. Gonna be honest, I get the most satisfaction from sharing FINISHED projects so the past few months have been a challenge. Londo Lodge is currently a mess with wood flooring piled all over the place, the baseboards ripped out, and furniture crammed into every corner as the beautiful wide-plank wood goes in room by room. Meanwhile, Bungalowlando (my LA place) is in a similar state of flux. Because of how busy the end of last year was and how much time I spent at Londo Lodge prepping for and shooting holiday content, my LA place is still very much a work in progress. It's a very productive time but I'm also looking forward to sitting back and relaxing in a finished space someday soon (read: likely never as I am constantly doing some sort of home makeover wherever I am).
In other news, I have exciting news! I am honored to be working with AllModern, my go-to for fresh contemporary finds, in a year long Best of Modern partnership. What is a "Year Long Best of Modern Partnership," you ask? Well, it's basically me talking to you about how I like to mix and match AllModern's incredibly versatile collection into my personal spaces. AllModern has always been known as a great resource for playful modern furniture and mid-century inspired classics. But recently they've really upped their game with their expertly curated collection. Instead of some sites that have way too many options (of varying quality) AllModern carries a tightly curated selection of only the Best of Modern (See? I used their campaign slogan naturally in a sentence! Someone give me a Pulitzer!).
I got a place in LA in summer 2021 and one thing I didn't really anticipate was that getting a home base in the city was going to add to my (already long) list of house projects. Since I moved into Londo Lodge in 2020, I've been DIYing non-stop. So I have to admit that I'm getting a little fatigued with setting up the various spaces in both homes. I know this is literally the least relatable thing to write ("Help me! I'm tired of designing my TWO HOUSES!") but keep in mind the only reason I have two homes right now is I'm trying to turn one of them (the cabin) into a vacation rental so I can return to my city life and stop being a forest troll/hobbit/shut-in.
Being a little overextended has made me all the more excited to be working with AllModern. While I may have a hard time wrapping my mind around the various paint jobs, construction, and decor at both houses, I know I have a great resource in AllModern, a place where I can find pieces that go perfectly well with my contemporary cabin in the woods and my adorable Spanish bungalow in the city.
Before I get to my selects from AllModern's Spring Lookbook please run outside and tell everyone that you see that I have my OWN CURATED SHOP on AllModern! They gave me the opportunity to browse their collection and show you the pieces that I love (and many of which I have in my home!). They have so much good stuff on their site – I loved paging through it to make my selects. Now, onto some of my big faves for spring!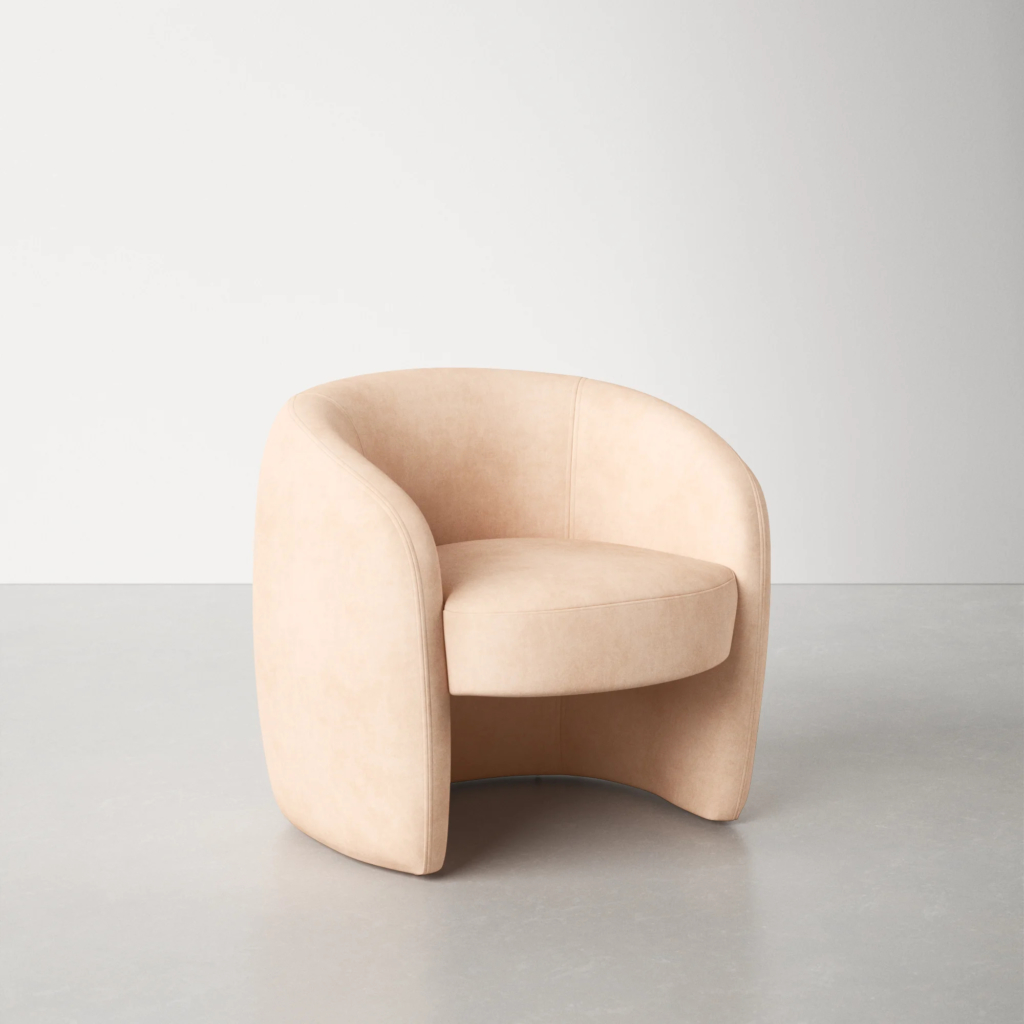 I don't LOVE the "what are the trends for 2022" question but I get asked it a lot. And my answer has been the same the past few years. Curvy, deco-inspired furniture has finally ARRIVED. And I could not be happier. Yes, I love a classic rectangular modern piece of furniture. But I also love roundness. So this very cute chair in the PERFECT color speaks to me. I'm using Millennial Pink (it's STILL kickin!) accents around Londo Lodge so I may need to figure out if there's a place for this delightful chair.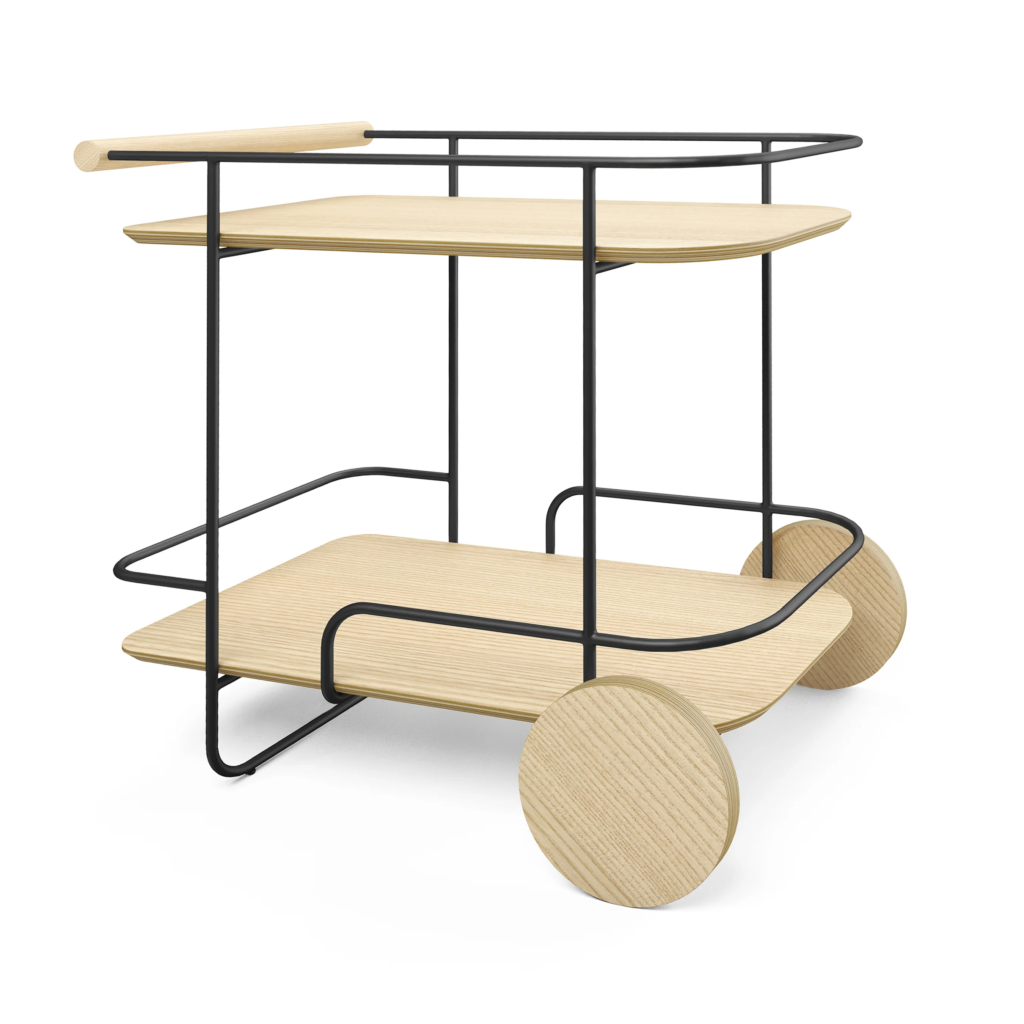 Category is? Make it a bar cart but make it UNIQUE. I love the poppy, graphic design of this cart. It's unlike any other bar cart I've ever seen. And me and light wood tones are definitely having a moment. A romantic moment. So this cart is right up my alley!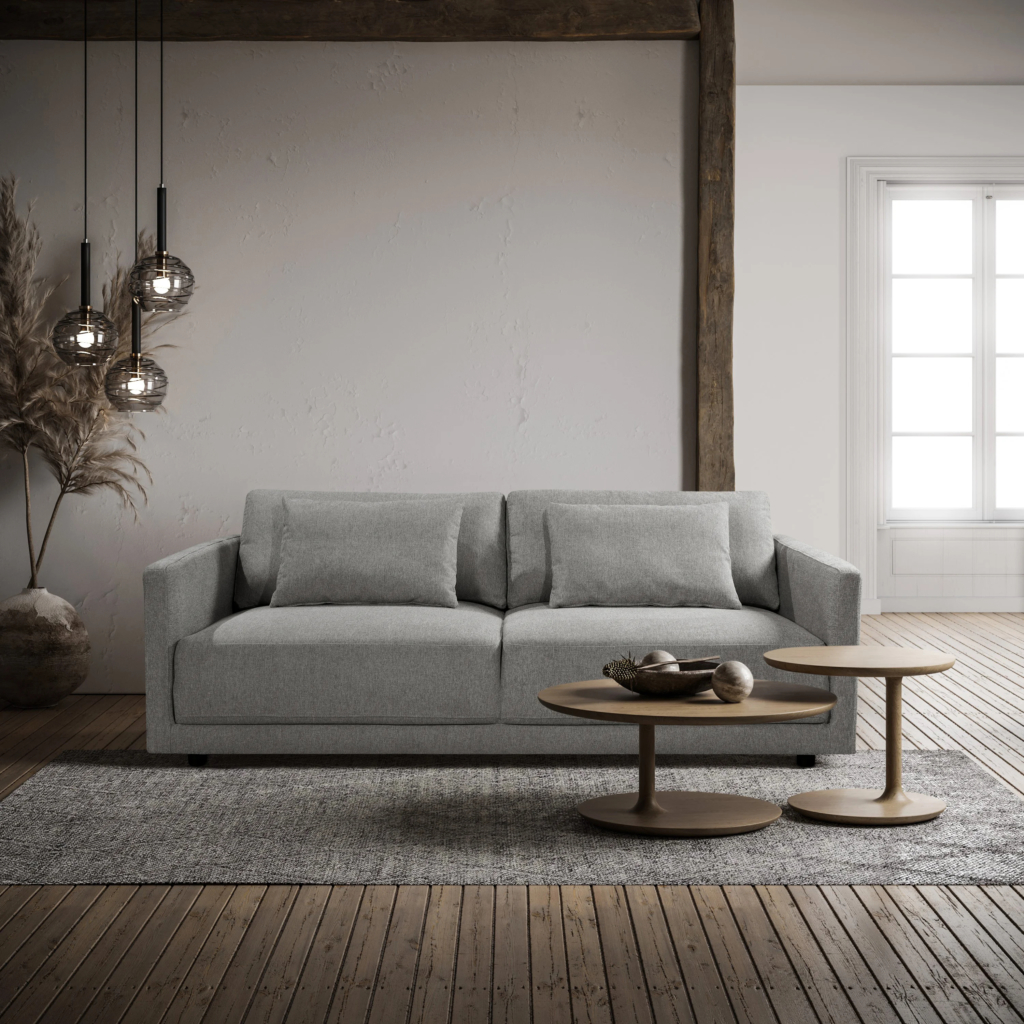 See? I told you I like rectangles, too! I often tell clients that usually, the simplest solution is the best solution. This elegant sofa is versatile enough to work in any space and it's the perfect shape to combine with more curvaceous pieces (like the chair above).
Good Times Dining Table, Atticus Dining Chairs.
My dining table and chairs are available on AllModern and I love them. For that space, I went for a monochromatic vibe. The warm, bright wood tones just feel really happy. You can't tell from her little grumpy face but Satie loves all these luminous wood finishes.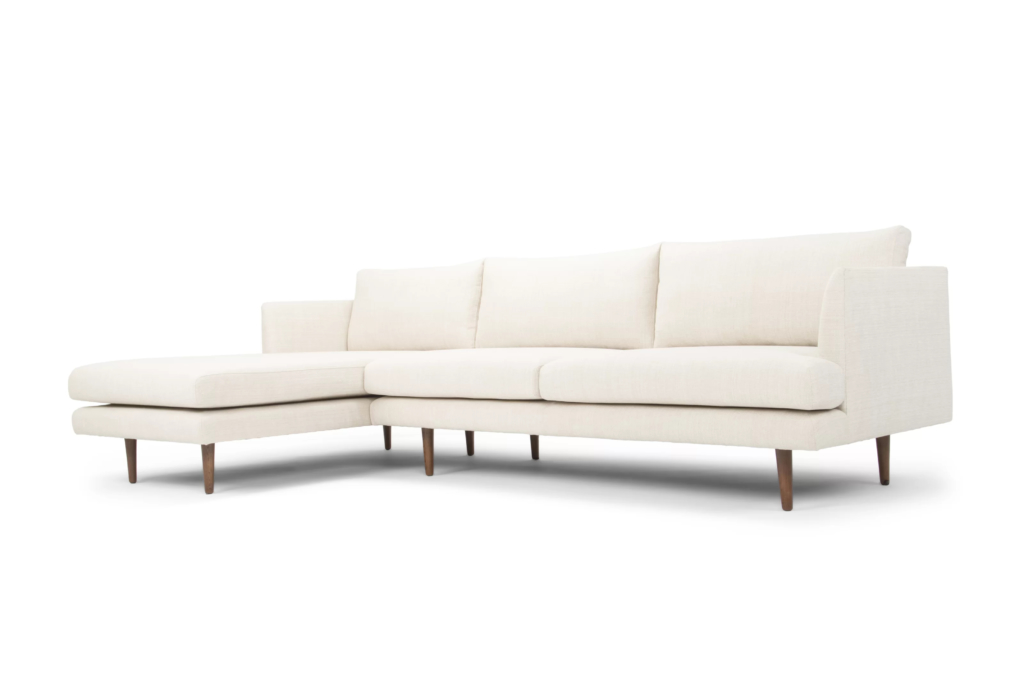 Rupert Stationary Sofa and Chaise Sectional
There comes a time in anyone's life when they look in the mirror and say "it's time, I need a sectional." But finding a sectional that feels as light and airy as this isn't easy. I've used this sofa (in a few different colors) for multiple clients and on a few episodes of Build Me Up. You can't go wrong with a mid-century modern sofa!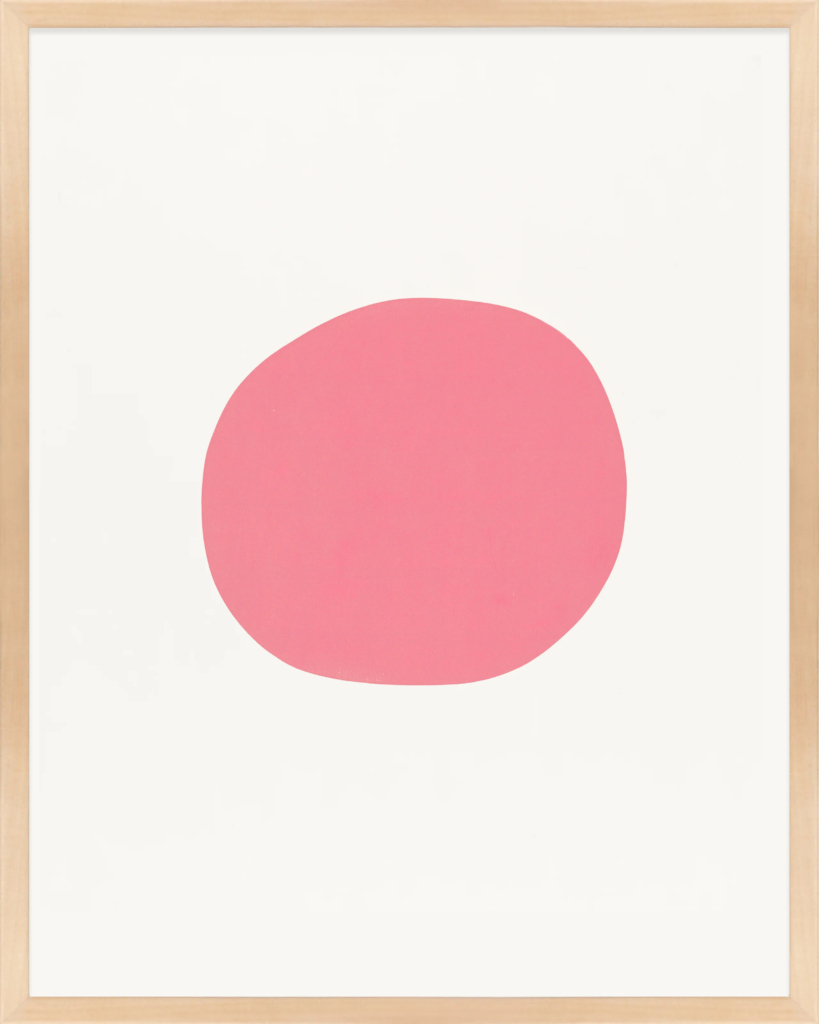 The simplicity of this art makes me so happy. It's just a big pink blob – what's not to love?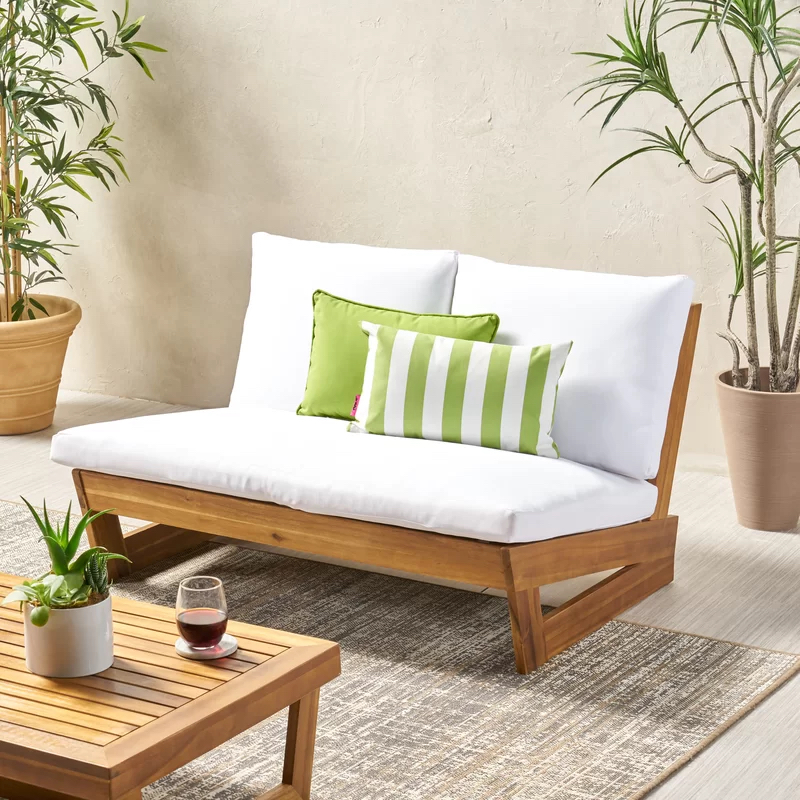 This (surprisingly affordable) loveseat gives me Big Sur 1970s vibes. I love how low and loungey it is. I love the simplicity of its design, its paired down lines, the warmth of the wood finish. I have my eye on this for my Londo Lodge deck…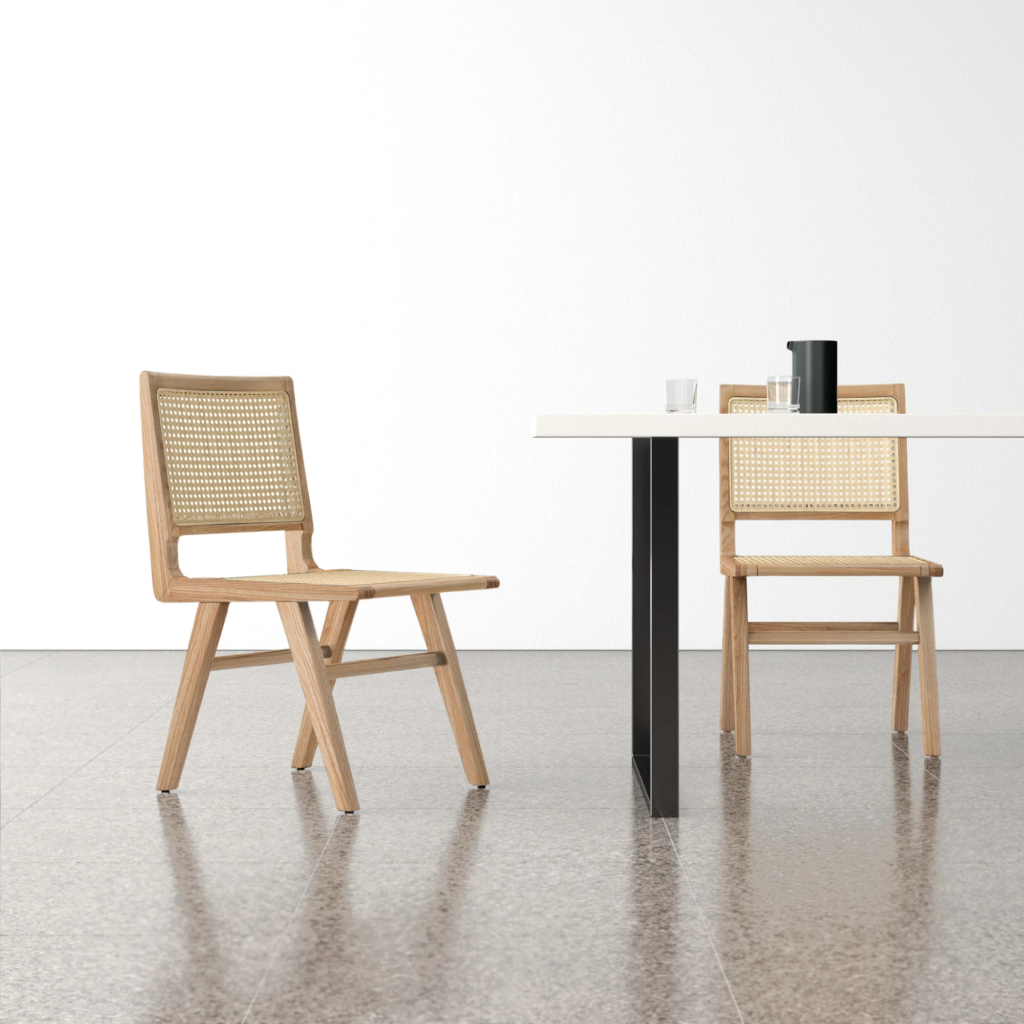 Such a simple yet chic design. The caning adds another beautiful, interesting material to the dining room.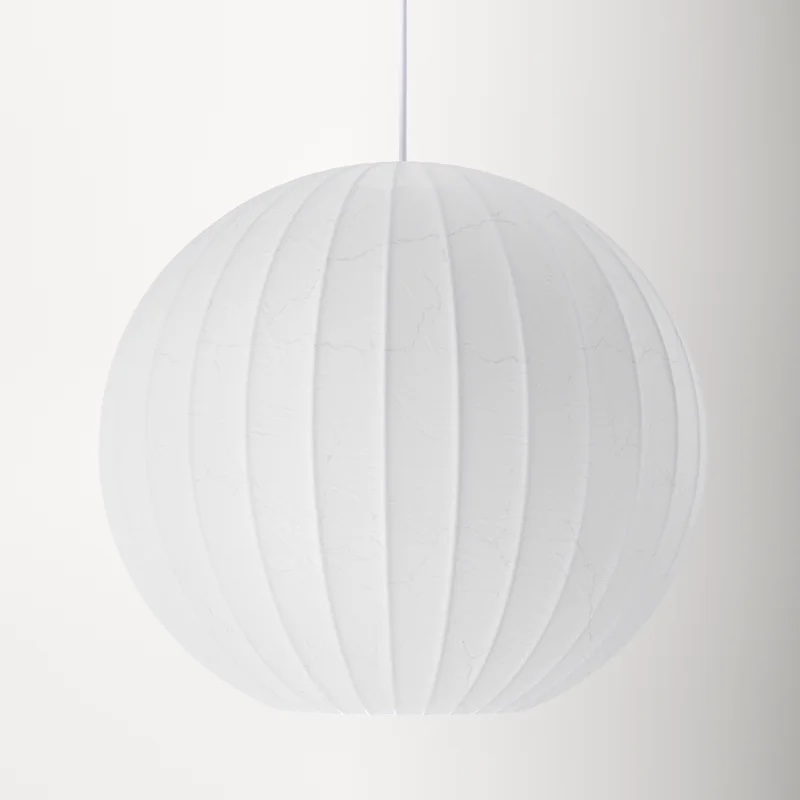 I love a classic spherical pendant. I love a paper lantern and how they're really having a moment right now, but I love how this one feels a little more resilient and has just a more tailored, refined look. I hung one in the family room at Londo Lodge and it provides gorgeous light while adding some nice roundness to break up the rectangularity of the room.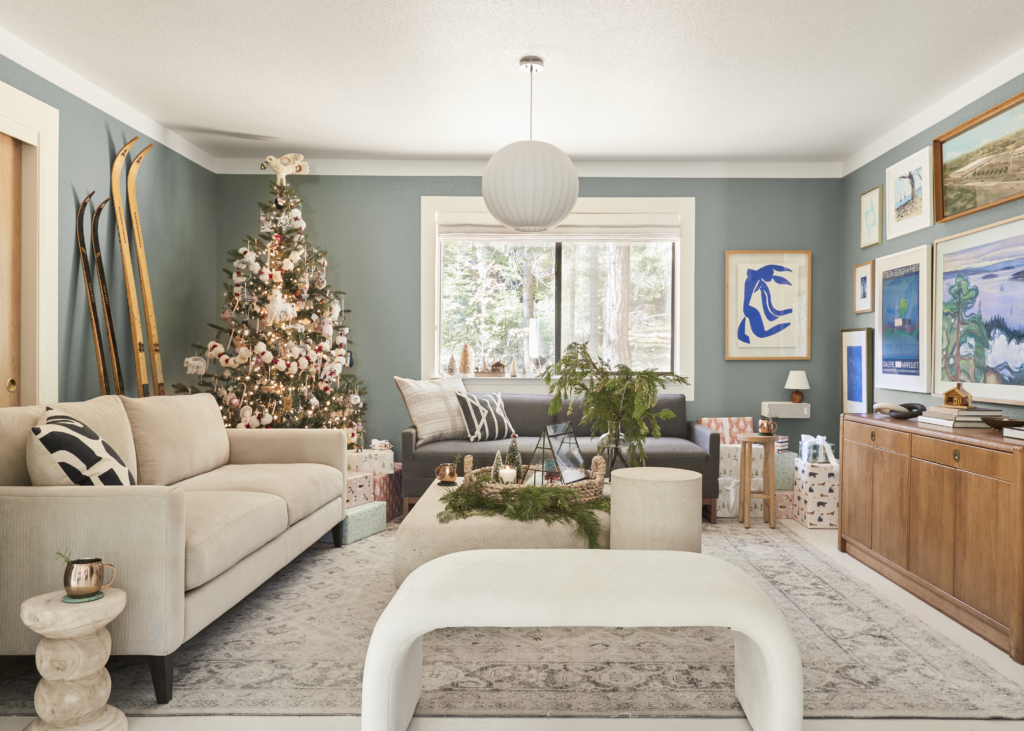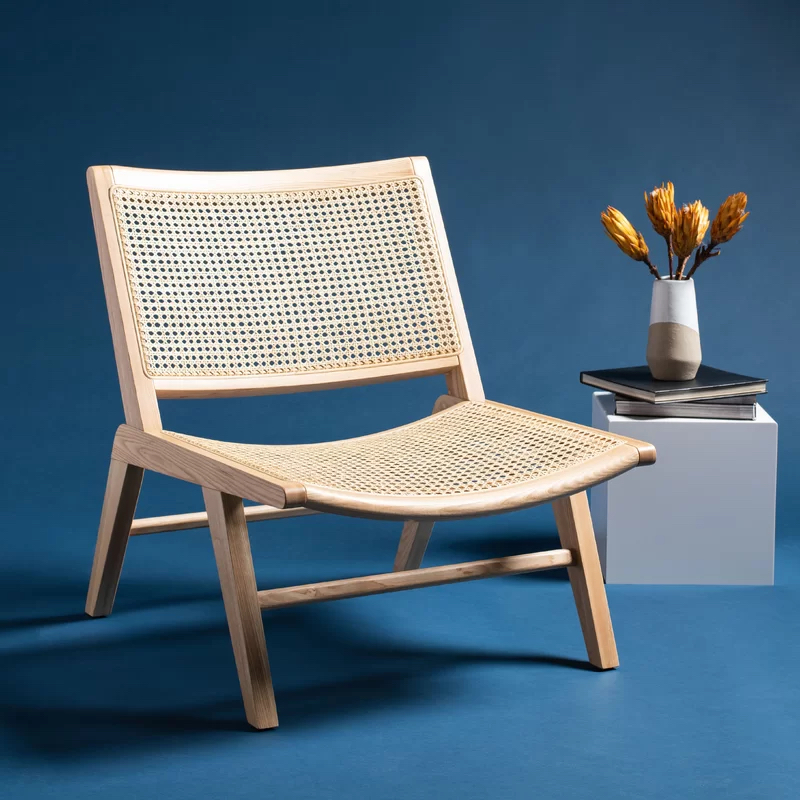 Oh man, these chairs! So these arrived at Londo Lodge a few weeks ago and I've been DYING that I haven't been able to shoot them up here yet (see above: the cabin is a huge construction mess right now). I sourced these for my family room (they're going to go where that waterfall bench is in the photo above). This type of chair is perfect for a smaller space you are trying to keep as open as possible.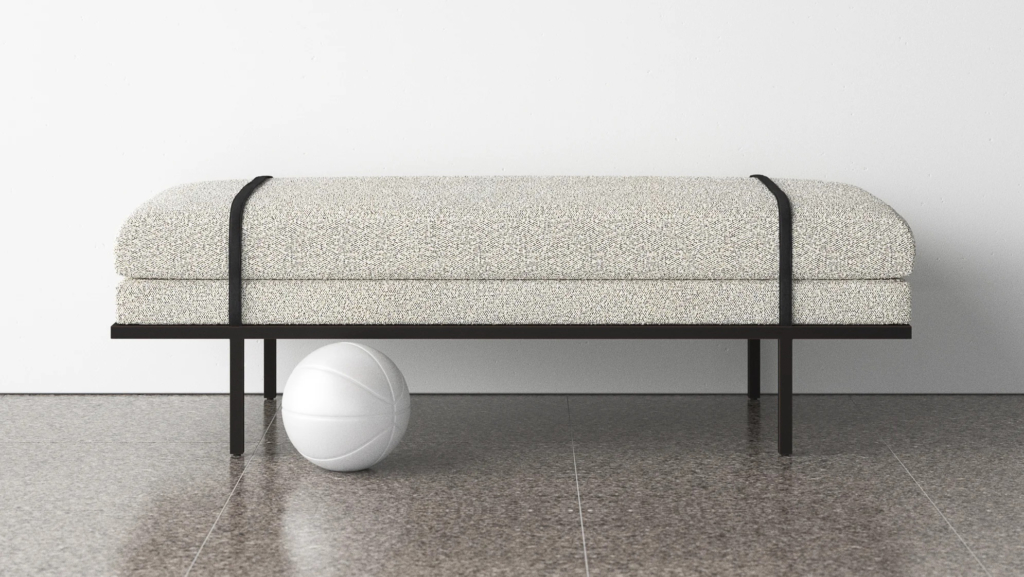 I love the lines of this cozy looking bench. Would be perfect for the end of the bed!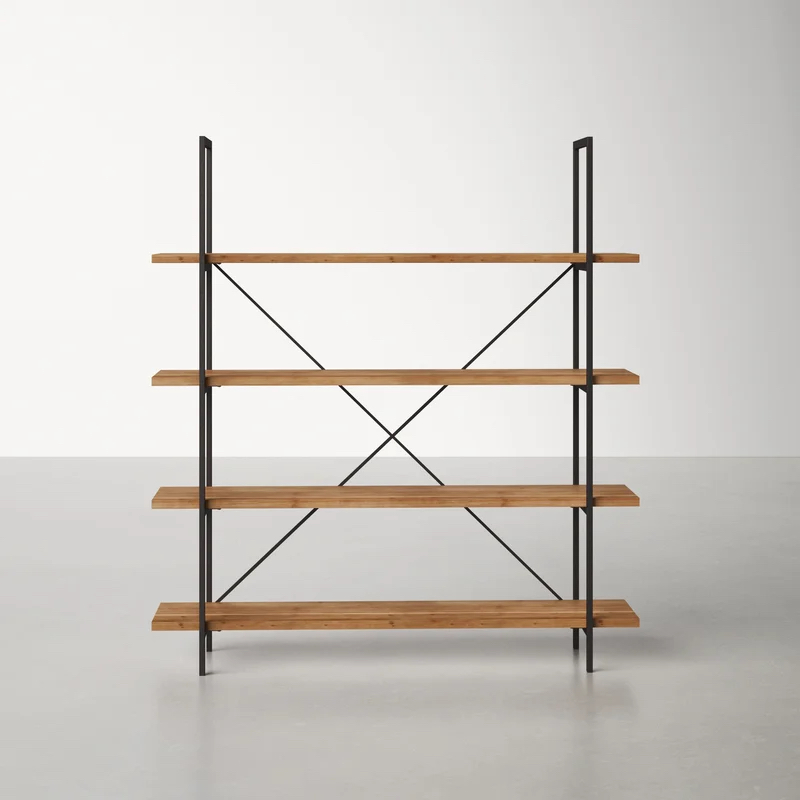 The combo of wood and metal, along with the simplicity of this design, makes this a great addition to any room.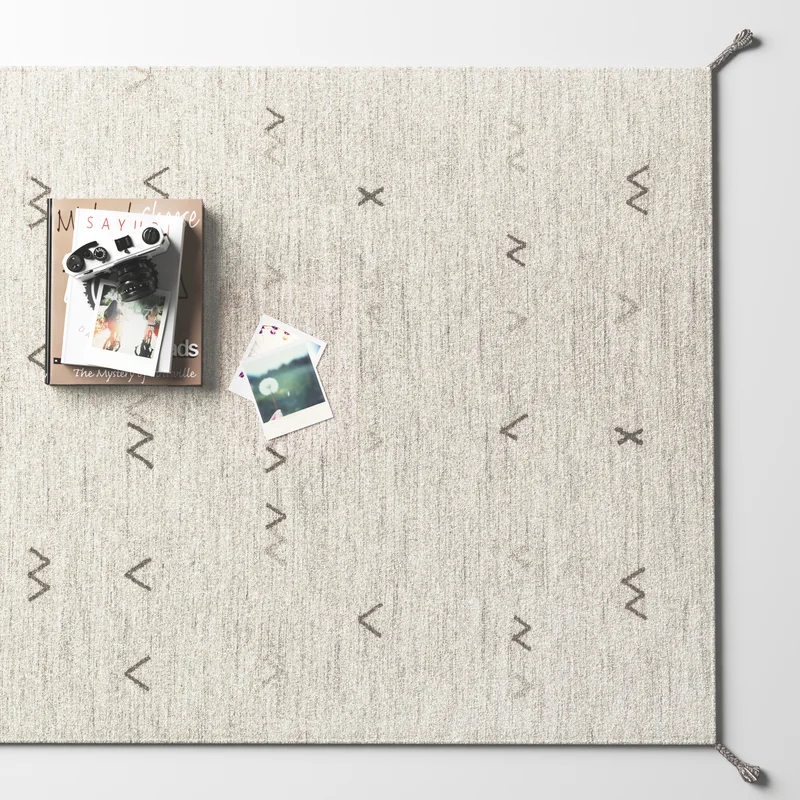 This playful pattern is just-enough-but-not-too-much! The graphic zig zags here and there provide just enough fun for your eyes without being too much pattern everywhere. I'd like to lay on this rug reading a book and snuggling my dog.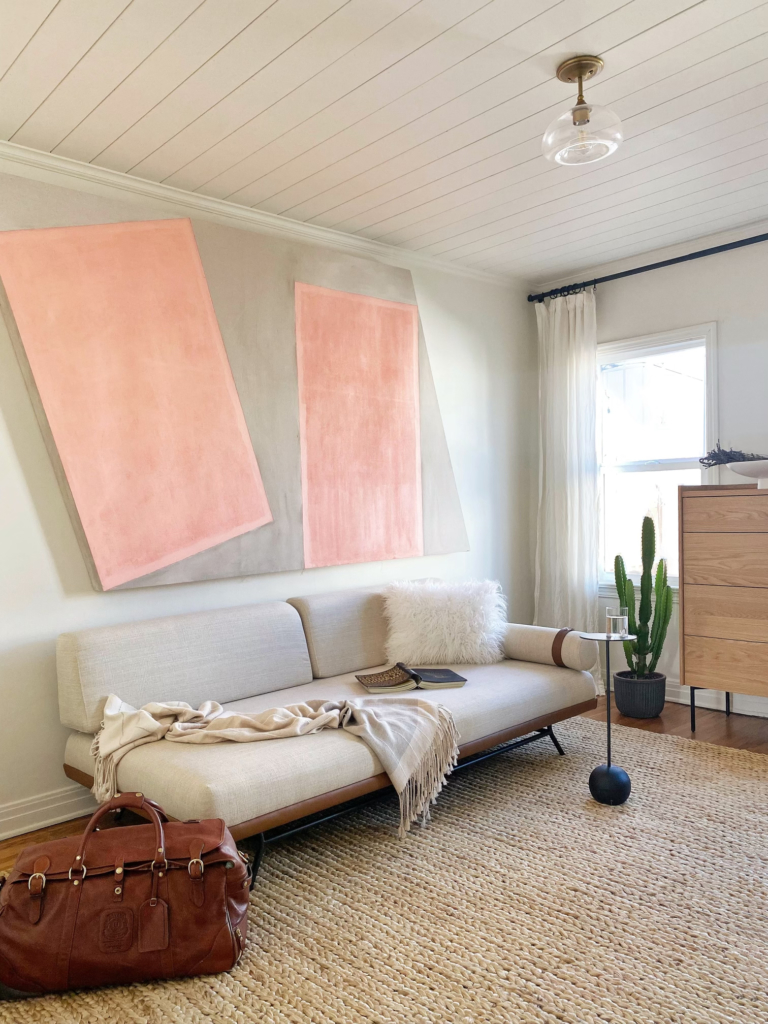 Elsmere Sleeper Sofa Bed and Walt Steel End Table
So, there you have it! My Fave Finds from AllModern's spring offerings. Check out my AllModern Spring Content Page as well as my Curated Edit of AllModern's Products and keep following along this year as I work with AllModern on a ton of fun makeovers at Londo Lodge and Bungalowlando!