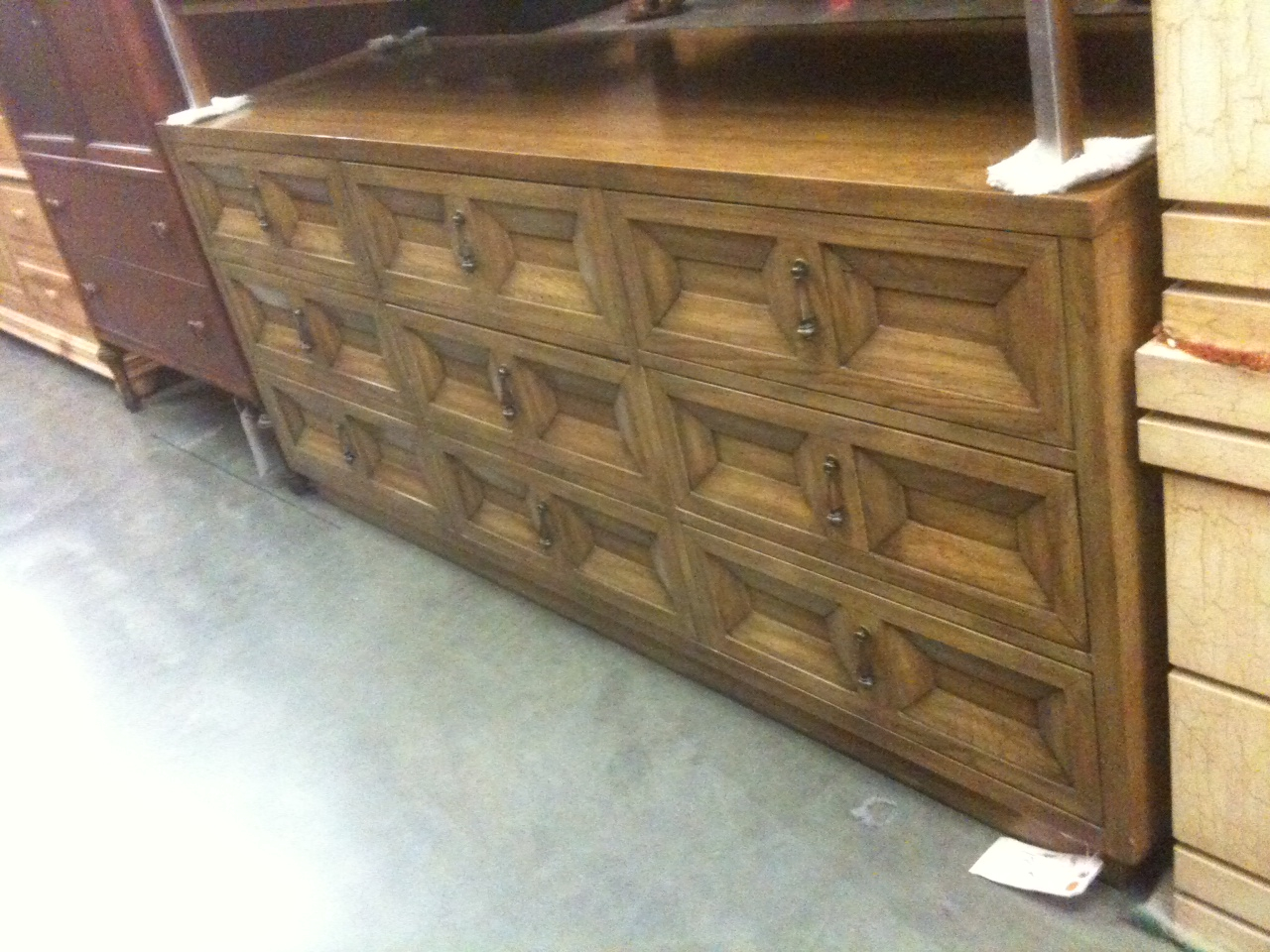 Dear Diary,
So now that I've moved into my gross West Hollywood Hills apartment and I have no furniture, it's time to get cracking on buying stuff. Luckily, I find myself shopping for the show almost every single day, so I have ample time to look around and research things I might like to add to my place. Right now, finding a dresser is my biggest priority. Firstly, because I have a ridiculous amount of clothing, and second because all my socks and underwear are in shopping bags in my bedroom. It's totally impossible to get dressed every day. Thus, DresserSearch 2011. Below are a few selections I found at an antique mall, and some I found through online research.
Wertz Brothers Furniture, West Los Angeles
I like this one because it's totally 60s and fun. And not bad for $179. I kind of hate that it's painted with black speckles though so I'd probably just paint the whole thing high gloss white or grey, with a different trim color to bring out the details.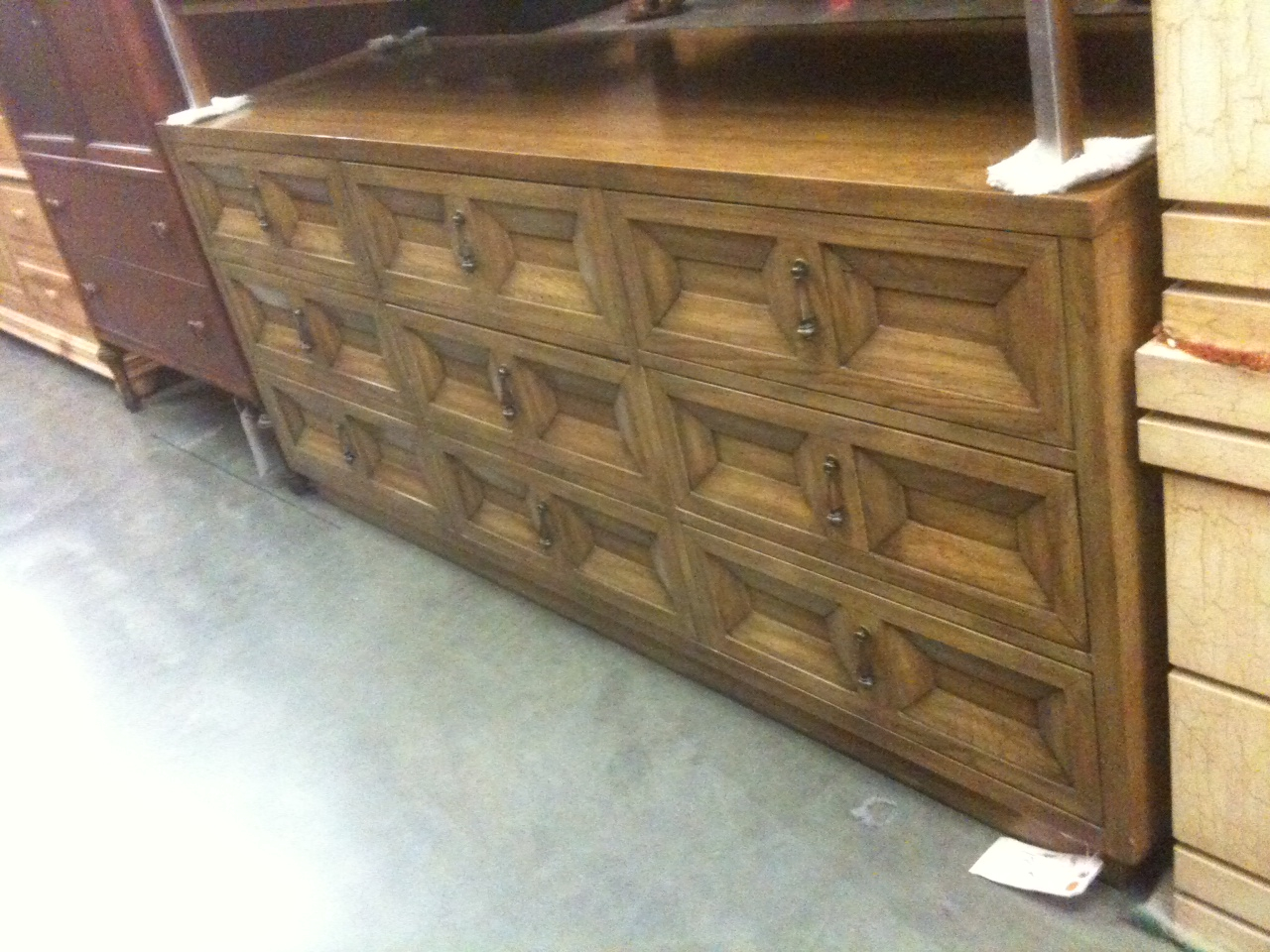 This one is super luxe, love the imbedded handles that lay superflat when closed. $249.
This one is kind of boring, but I can see it working in a Valley Of The Dolls style bedroom. Which isn't exactly what I'm going for… $199.
Steppe Five Drawer Chest from Crate & Barrel
This one is nice because it's so simple. Feels very 60s and adequately masculine for my taste. $1,299.
To be honest, I've seen this one in person and it looks kind of cheap because of the veneer, but it does photograph beautifully and it has a playful 1960s sensibility about it. This is a case of great design, poor construction. $149.
Not sure which, if any, of these dressers I'll choose, but it's a good start. At this point, anything is better than the mess of sock-filled shopping bags that carpets my bedroom floor.
Love,
Orlando