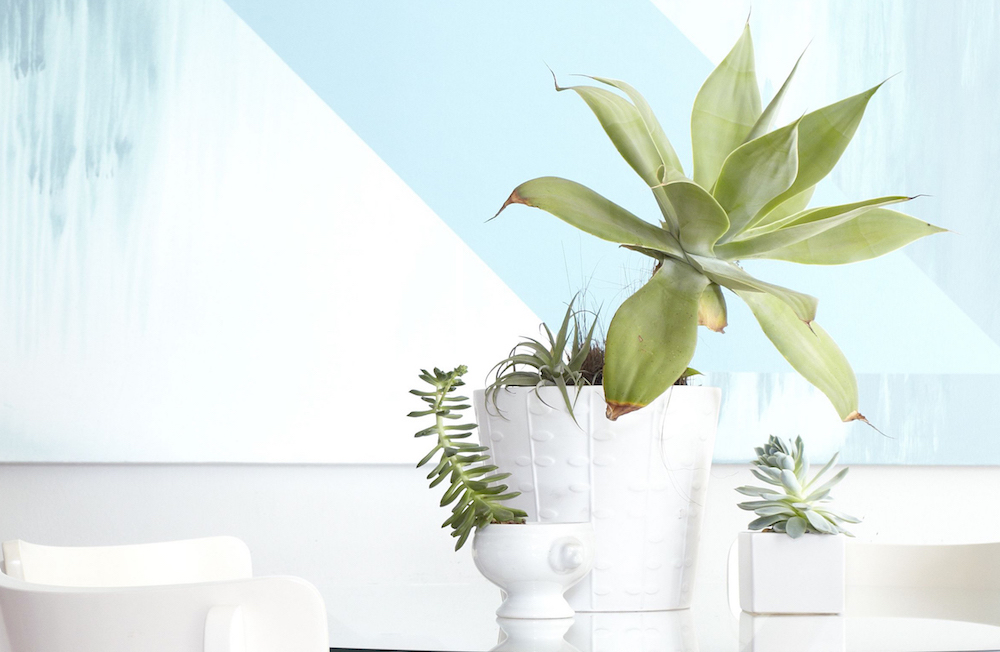 Dear Artist Diary,
As I've already blabbed about here, I made a New Years resolution to have an art show this year, so I've been playing around with what kind of paintings I'd like to make for it. A little background: I studied art in both undergrad and graduate school (I wanted to be an art professor but then realized academia wasn't for me because all my grad school professors hated their lives and wanted to die). I have an MFA in painting, but I haven't been consistently making art for years. In doing some post-break-up soul searching over the holidays, trying to remember things I liked about myself, one thing that kept coming to mind is my creativity. I may not be the most organized, logical person on the planet, but what I lack in businesslady prowess I definitely make up for in my ability to recognize and create beautiful things. This year I'm all about admitting to the things I suck at (staying on task, not getting distracted every two seconds, knowing how to do my taxes) and concentrating on the things I am good at (big picture conceptualizing, visual/spatial composition, attention to detail).
I came up with the above doodle at my parents house during the holidays. It was a time where I wasn't really eating anything and I was just drinking my feelings. But making these made me excited about the future. Like excited there were still things to create and that I have the ability/privilege to create them. The concept for this series is pretty simple. Each painting is made up of 2-3 canvases, where one shape gets bisected/trisected over both/all three canvases.
These paintings definitely blur the line between art object and interior design item. The distinction between those two isn't all that important to me, but some people will probably see them mostly as design pieces, which is fine. I think the distinction comes in that a design object is just that, an object while an art piece is something with a stronger conceptual backing. For me, these pieces do have a concept behind them in that they are about formerly unified shapes being cut/separated. These pieces are about division. It's a pretty simple conceit and a trite thing to make art about post-break-up, but I liked the simplicity of it and it's something that's at the front of my mind. There's also something about the unification/separation theme that feels in keeping with what's going on in our world right now. A whole culture of people inherently connected yet somehow cut off from each other.
I've made works like this before, like the one above for my La Habra clients' house, which I still love. The new paintings will have a bit more movement and color variation, but the sense of them being one piece spread over multiple canvases is the same.
While most of the pieces will be triangular or rectangular, I am also interested in doing some circular ones. The only issue there is that getting custom-made circular canvases can be super expensive. I want these to be large, so I might have to table the circular ones until I can find a builder who can make these for less than a million dollars.
The color palette is very Orlando. Which means it's a lot of aqua, pink, and indigo. The hope is that they'll be washy/watercolory and warm. I'd like to keep them pretty monochromatic and simple.
This would be a more 3-dimensional piece. Not sure how I would make it but I liked the way it related to the other ones.
I can't get enough of triangles and circles fighting each other. So basic yet so attractive. LIKE YOUR MOM.
I became obsessed with this ramp shape a few years ago and have been making paintings of it since. A ramp can be either ominous or hopeful depending on which direction it's facing.
Pale pink is my color this year. I'm using it in my bedroom, I'm wearing it more, I'm pretty much incorporating it into every aspect of my life.
I'm shooting my new apartment in a few weeks and I want to include some of these paintings in my design. So I've been working on ideas for a large painting in my living room. I want it to be dramatic and graphic to contrast with the deco/organic modern/80z vibe that's going on in here. The sofa is a disgustingly luscious peacock blue color (which was hard to capture in this photo) so I want something that plays off that as well. Below are my ideas for paintings, which would be made on triangular/rectangular canvases.
Which one is your favorite? (Vote in the comments):
OPTION 1: Indigo Moon
Option 2: Aqua Ramp
Option 3: Turquoise Triangles
Living Room Resources: Sofa is vintage/reupholstered from Wertz Brothers, Sconces from Park Studio, Round Mirror from CB2, Table Lamps from West Elm (discontinued), Dresser from Wertz Brothers, Smile Pillow from Urban Outfitters, Textile Pillow from Loloi, Throw from Happy Habitat. 
Tell me which one you like! And stay tuned to see what these look like as actual paintings IN REAL LIFE.
Love,
Orlando
Images: Zeke Ruelas, Bethany Nauert for Homepolish.