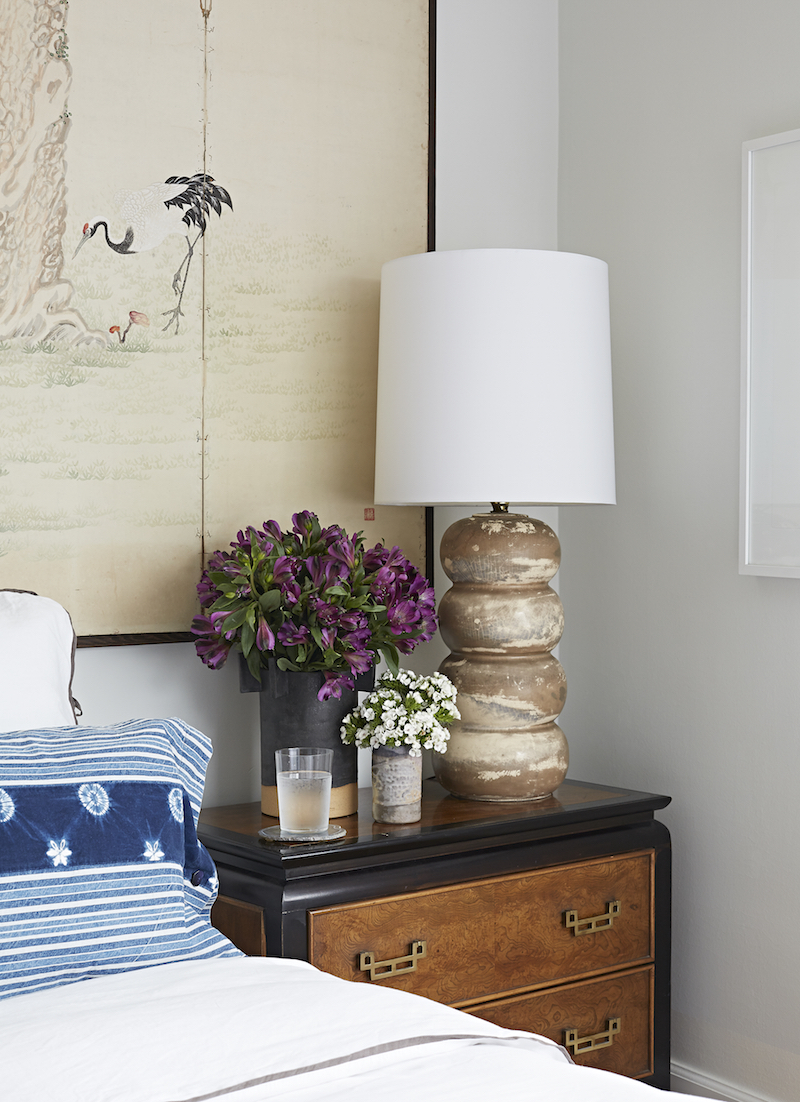 Photography by Daniel Collopy
Dear Los Angeles,
Now that everyone has gotten over their outrage over the time change ("Spring Forward" always makes me want to gouge my eyes out so I was elated to be abroad when it happened so my equilibrium could be destroyed by glamorous jetlag and not mundane GOD-I-HAVE-TO-WAKE-UP-AN-HOUR-EARLY anger). Driving home from the airport last week I had the urge to put on swim trunks and run around drinking rose outside in the sun. In some areas of the country, it's still winter. But here, we've given into the drought apocalypse and it's summer time.
Being that the weather is especially gorgeous lately, the birds chirping extra loudly, and the smell of jasmine magically overpowering the pollution of the fine city of Los Angeles, I decided what better time than now to fill my apartment with flowers. Well, that and I was having a few people over for a brunch to talk about guys, shopping, and the mall.
I'm not a big flower guy. I reserve them for special occasions and holidays. I've always been kind of wary of flowers because you have no idea where they come from, who's farming them, how sustainable it is to fly them halfway around the world just so you can watch them die in a few days. Also, if you're ordering flowers (like for Mother's Day or whatever), floral companies ALWAYS seem to want to send a disgusting arrangement in an ugly vase that looks nothing like the glamorphoto or the arrangement you ordered.
This is why I was stoked to find a floral company called The Bouqs that works with sustainable, eco-friendly farmers to deliver flowers directly from the farm (within 3 days). They pay their farmers a living wage and provide a wide variety of beautiful flowers that you don't have top buy in gross arrangements filled with baby's breath and random leaves that look stupid and make you want to throw a piano out the window. I like flowers to look like you just went outside and cut them yourself, so I'm not a huge fan of mixing them to make crazy complicated arrangements that look like they belong at Versailles. I like the simplicity of having a vase full of one type of flower. It allows you to concentrate on the intricacy and beauty of the individual flowers. But that's just my opinion. I know plenty of VERY talented flower arrangers and I appreciate their work. It's just usually not in pairing with the style of my place.
In addition to wanting simple arrangements for zen's sake, I also wanted to showcase the lovely pottery I have from Ben Medansky and other ceramicists.
On the living room console: Ranuculus in a vase from Crate & Barrel, pink roses in a vase from CB2, Pink Matthiola Incana in a vase from Ben Medansky.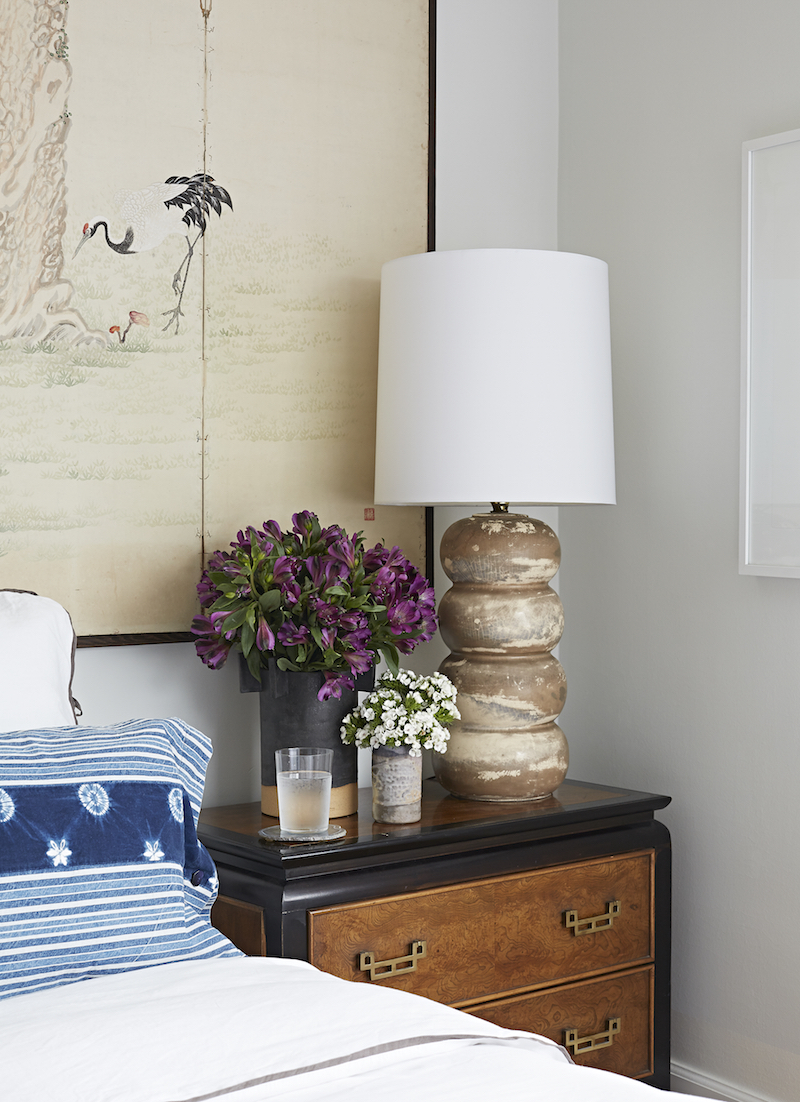 On the bedroom side table (because you never know who's going to wander into your bedroom during a brunch): Purple alstroemeria in a vase from Ben Medansky, white statice blooms in a vase from Susanne French.
I had a bit of trouble figuring out what to do with the accent dresser in my living room. Too many good options…
I ended up going with super simple white roses because I love this Ben Medansky sculpture vase so much. The Acoma Pueblo pottery I picked up at the Ahwahnee the last time I was in Yosemite. The painting is from Anna Ullman, who is one of my favorite LA artists as you may remember.
The flowers gave a great, festive feel to the brunch and def made me look way richer and more put together than I actually am. Which allowed me to concentrate on not blinding myself permanently while I cooked bacon and fat splattered into my eyeballs. Yay!
Love,
Orlando
Disclosure: This post was made possible by sponsorship from TheBouqs.com, who provided all flowers seen.