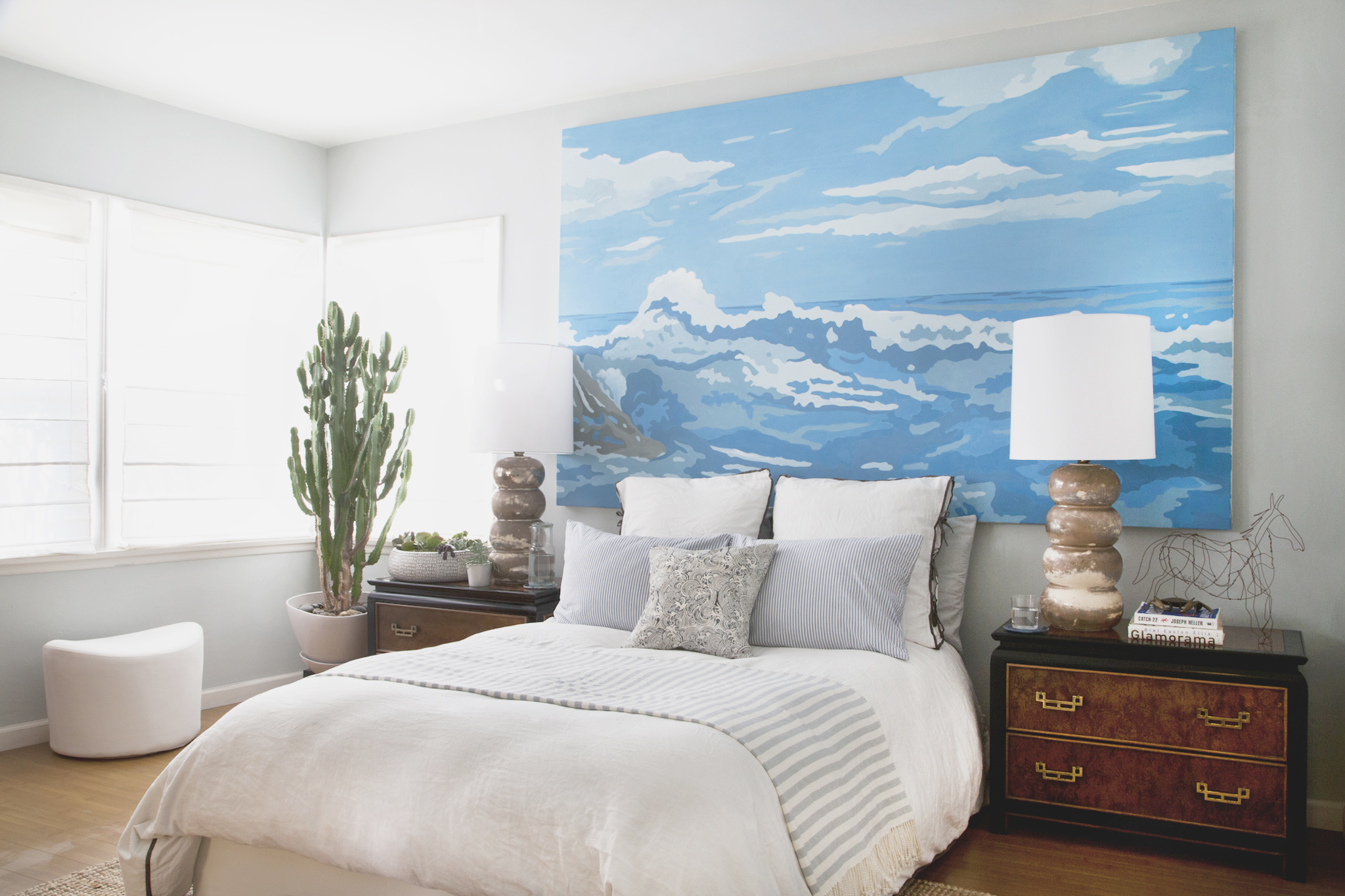 Photographs by Sean Gin 
Dear You,
Do you ever wonder what my bedroom looks like? Me neither! Because I live in it! Well your wondering can stop because my glamourphotographer Sean took some great pics which I will share with you now.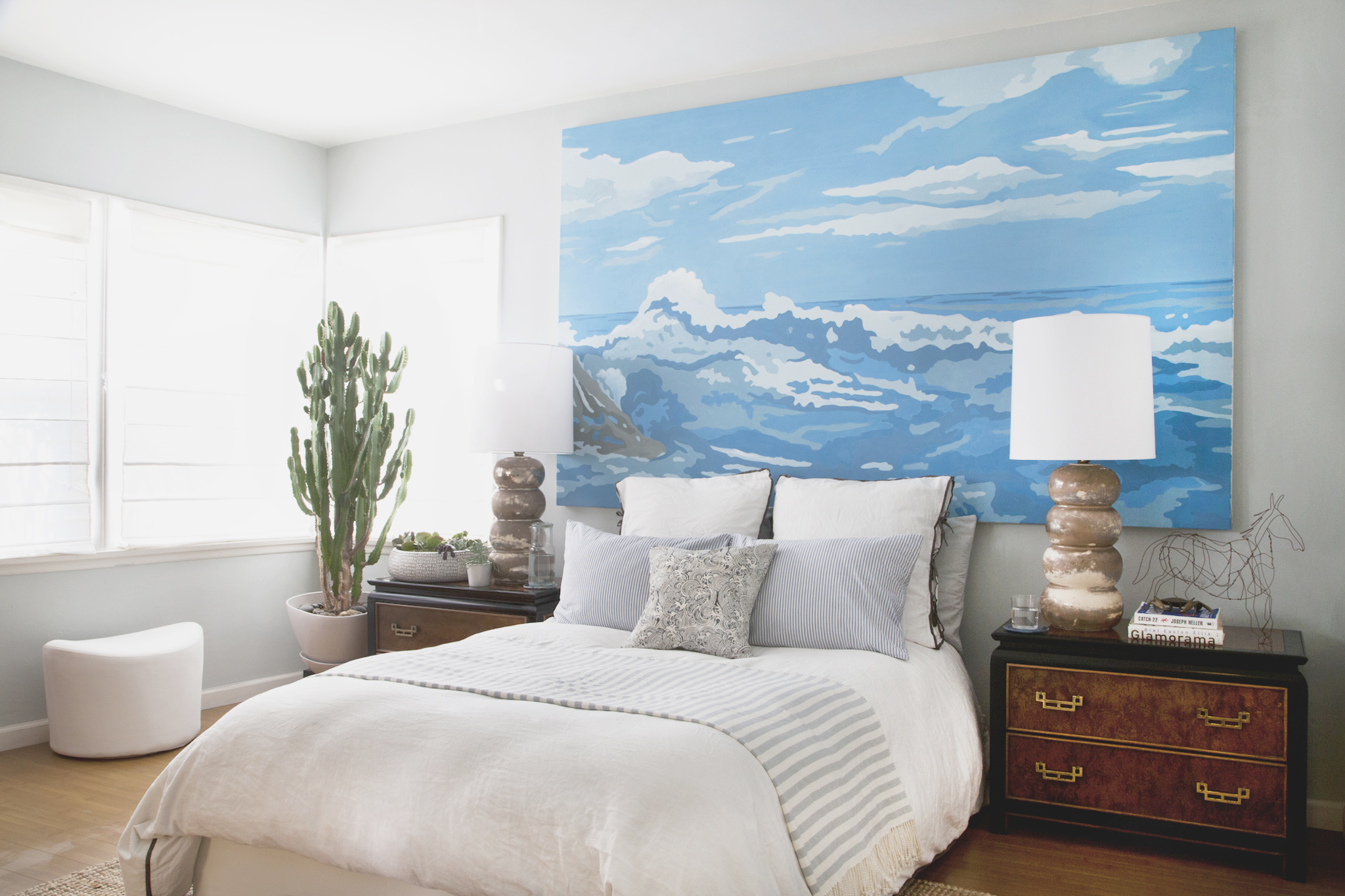 My bedding is from West Elm. It's hard to find something that classic and simple, so I love it. The stripe throw is from NineSpace, the lamps are from the Rose Bowl Flea Market, and the giant cactus is from my childhood.
My ex founds these awesome nightstands at Pepe's Thrift Shop. And then he went away forever. And it was kind of like that PJ Harvey song from Basquiat.
I believe in always keeping a carafe with water in it next to the bed in case you get thirsty. And by "always" I mean "when you are taking a photograph of your bedside table and you want to look fancy."
My mom made that awesome wave pillow out of fabric she found in a cute little wine country town called Healdsburg. Don't you just want to hug that pillow? Then punch it? Then hug it and apologize for punching it? But then punch it again just to confuse it even more? I do.
Love,
Orlando